Spooky Family


Have you ever been so frightened that you've contemplating hiding for a really long time? Well in Spooky Family UK Bingo you might do just that depending on your own personal scare meter. Those that find cartoon graphics of a rather scary looking family might want to pass on this one, although we'd question your mental age if that was the case, as this is more of a comedic feeling slot rather than a spooky one. This is a family that likes to do everything together, hence the reason why they happen to be featured heavily on the reels. Each symbol in this slot reflects a different member of this particular family, think the Adams Family but a closer kind. Be sure to read our full review below to see if this family is the right one for you.
Quick Links: Twinkle Jackpot | Candy Spins | Battle of Red Cliffs Slot | Ozwins Jackpot | Boss Bingo | Gonzos Quest | Nacho Libre Slot | Guns n Roses Slots | Sugar Train

About the Developer
Developer iSoftbet is not new name to the bingogames industry. With titles such as the space action thrill-ride: Booster, to the online slot adaptation of the hit American TV series 24, it's easy to see why iSoftbet is renown as being one of the go-to developers for this kind of entertainment, and that's exactly how they like it. Play more of their games today, and make sure to check bingo promos while you win.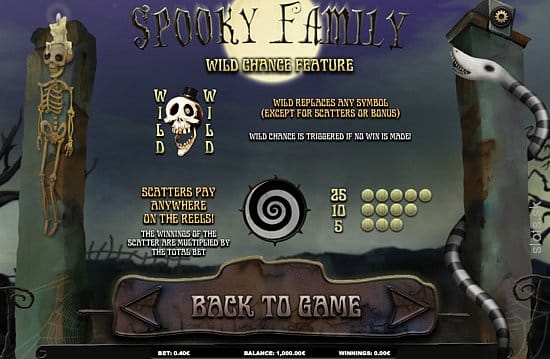 About the Game
Spooky Family is a 5 reel slot, played over 20 winning lines. These pay-lines are not set allowing you to play with a variety of different lines (depending on personal preference). Pay-lines can be adjusted to 5, 10, 15, 20 respectively, with the option being there if you wish to simply play on a single line. It is here you'll also be able to choose your own specific coin value and amount, something that works with each spin as this is what will be used as the main multiplier from what you win from there.
If you've played an online slot before then you should have no qualms in playing Spooky Family. Simply match symbols on a reel accordingly in groups of 3 to 5 and you'll win some cash, simple. Symbols on these reels are matched from left to right, with each symbol having a different numerical based value depending of course on the amount of symbols you match within that winning pay-line. Wilds and scatters offer alternative ways of playing. Free spins will provide multipliers that will increase your scores exponentially.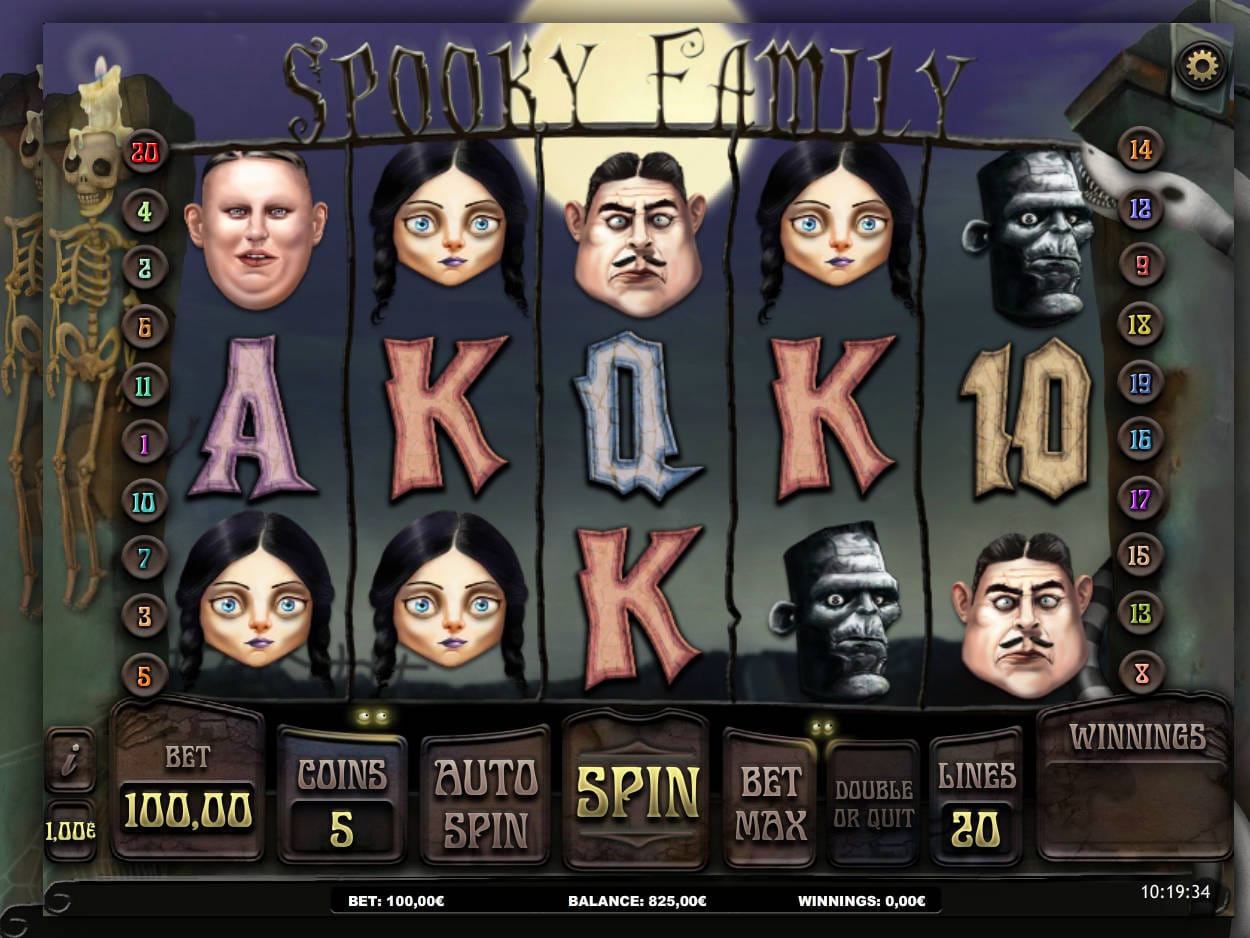 The Verdict
Spooky Family is one of those slots that is chocked full of action and excitement. Developers iSoftbet is once again at the helm here, making it incredibly satisfying knowing that they are coming out with a new slot, as you know that it's already going to be a sure-fire hit. It is very rare that you can instill trust into a developer and have them not disappoint. The gameplay here is only as good as the theme that it carries, some slots will only tick a few boxes, Spooky Family invents boxes you never knew existed and ticks those off too.
If you enjoyed Spooky Family, try this recommended game and play now.