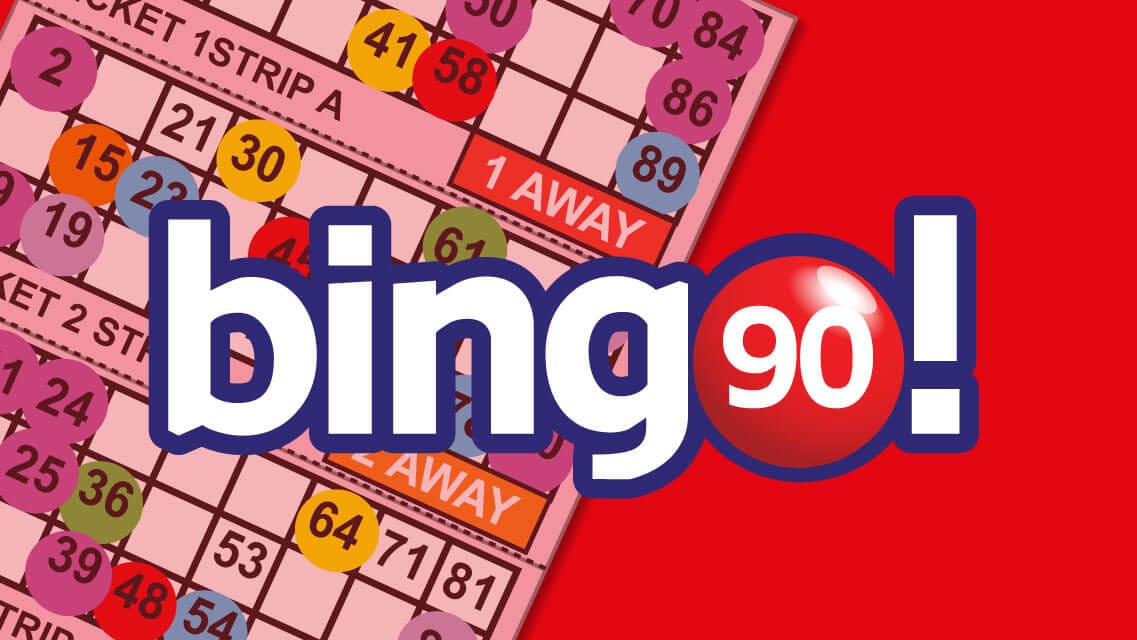 Gone are the days that playing a game of Bingo meant popping down to your local bingo hall! Today we have so many options at our fingertips for when the urge to play bingo strikes us. There are also lots of different variations of the online bingo uk out there, so we have put together this bingo guide for playing 90 Ball Bingo! Play bingo online today at Barbados Bingo, where the sun and fun shine all year round! If you found this blog useful, you can also check out other topics that we have explored around free bingo bonus no deposit below.

What is 90 Ball Bingo? An Introduction
Yes, what even is 90 Ball Bingo? This wouldn't be a complete bingo guide without an explanation of what it is and its bingo rules! 90 Ball Bingo is actually one of the most famous and popular variants of bingo, and it's been played in UK bingo halls since the 1960's. And now, luckily for you, it can be played online! The balls 1-90 are used in this bingo game, and the games consist of a 3x9 chart of numbers. You'll see that every line of 9 boxes shows 5 numbers and 4 empty spots. Take a look below for the bingo guide:
1-9 in the 1st column
10-19 in the 2nd column
20-29 in the 3rd column
30-39 in the 4th column
40-49 in the 5th column
50-59 in the 6th column
60-69 in the 7th column
70-79 in the 8th column
80-90 in the 9th column
When it comes to winning at online bingo, it's pretty easy! All you need to do is listen to the caller, who calls out numbers at random, and daub the number off on your ticket if you see it. The person who takes first place will have covered any pattern of one line, the person in second place covered two lines and the person who has covered all three lines is classed as the Full House winner. See if you can win today, at Barbados Bingo!
How do you play 90 Ball Bingo? Getting Started
The first thing you need to do is sign up to an online casino that allows you to play bingo. If you're a bingo lover, Barbados Bingo is the perfect online casino for you! Once you've done this you'll need to select the version of Bingo that you want to play, in this case 90 Ball Bingo! A useful thing to do is to check out the instructions for the game, this way you can reassure yourself that you know what you're doing! The next step is to purchase your tickets for the game, you will have to buy at least one to join in the fun. Then just wait until the game begins, and you'll be able to see how many players have joined and what prizes are up for grabs. Play bingo games today!
Tips for winning at 90 Ball Bingo and Other Bingo Variations
A bingo guide wouldn't be complete without bingo tips for how to win!
#1 Play at trusted casinos
You should always play online bingo at places you can trust, otherwise you can end up losing your hard earned money! Online casinos should have all their licenses up to date and technological measures in place to ensure that all of your banking details and personal information are kept safe and secure. This is why Barbados Bingo is a great option for you, as they have all the necessary factors that go into making a successful online casino. Plus they have options in place to set your deposit limits and a Take a Break feature if you need to walk away for a bit.
#2 Listen to other players
The great thing about playing online bingo is that casinos offer live chat rooms for their players. This means that you can pick up bingo tips from more experienced players and this can help lead to you winning at bingo! What's more, you can socialise and make friends in these chat rooms, just like in land based bingo!
#3 Look out for bingo promotions
A great tip for winning at bingo is to keep an eye out for bingo promotions! Promotions are a great way of boosting your chances of winning at bingo, and you should always make the most of them! Barbados Bingo have a fantastic welcome offer that sees you get a spin of the Mega Reel that can win you cash prizes! Barbados Bingo also have a Newbies Cashback Boost for their players to reward any new players with cash bonuses.
#4 Make sure you keep your concentration
Now, this may seem like an obvious tip but it's one of the most important in our bingo guide! How are you going to win when you play bingo online if you miss a number? The answer is you won't! You should focus and concentrate on the game just like you would if you were playing in a land based casino. If you are only half listening this could lead to you missing a number that the caller has just said. This could be a disaster, as it can mean the difference between winning and losing.
Final thoughts on 90 Ball Bingo - Hit or Miss this Bingo Variation?
So there you have it, our bingo guide is complete! Playing 90 Ball Bingo is such a fun online bingo experience! We would recommend this variant of bingo to the beginners out there, as it is so easy to follow and it's super similar to the bingo that you play in land based casinos. Make sure that you follow all of our bingo tips to help improve your chances of winning at bingo, in particular the bingo promotions and bingo bonuses. These really help to maximise your chances of winning, and who doesn't love discovering exciting new offers and promotions? So what are you waiting for? Sign up to Barbados Bingo today and begin your online bingo adventure! While they have plenty of online bingo games on offer, they also boast a huge collection of online slot games. So be sure to check these out once you've enjoyed a couple of games of 90 Ball Bingo!