Playing Bingo online is a great way to keep yourself occupied from any location. Popular with people who commute, mums on the school run and people working in offices, online bingo can be played on any form of mobile device. There are huge ranges of online Bingo games available for anyone to be able to play where skill does not necessarily come into the equation but there are ways in which you can increase your likelihood of winning. Use this guide to discover more about playing Bingo online today just as thousands of others do on a daily basis.

Rules for Online Bingo
The idea behind online Bingo is that it is primarily designed to be a fun way to pass the time. It is not to be relied upon as a way to earn money and if you stop enjoying participating then you should stop playing immediately. As the famous phrase goes, "when the fun stops, stop!" You can start playing Bingo online through the use of a free trial which is a common occurrence on most online Bingo sites. If free Bingo is not offered then there is likely to be very cheap Bingo tickets on offer where costs can be as little as 1p per ticket. With such low prices, you can and should, have a scout around different sites and different Bingo rooms to see which types of Bingo and which specific gaming styles you prefer. Once you have decided this, be sure to buy as many tickets as your bankroll will allow so that your chances of winning are increased as much as possible.
Bingo Timing
Getting your timing right for playing Bingo online is actually more important than many players actually realise. The busiest time for slots and Bingo playing online is between 7 pm and 9 pm. This is the time when the majority of players have made it back from their workplace and are looking for a way in which they can relax, unwind and destress having had a long day at the office. Playing during this massively busy time may ensure that the Bingo chatrooms are a more sociable place to be but there will be less chance of you being able to win a significant prize of financial value. Therefore, if you are able to play in the week, it is advised that you play when the majority of players will be otherwise occupied whilst at work so take advantage of this where you can and play between the hours of 8 am and 6 pm. This is sure to increase your chances of being able to win and win big, too, as there is much less competition for you to be up against.
Bingo Lingo
This is a common term used for the specific phrases or acronyms used surrounding the game of online Bingo. There are some that are very well known whether you are familiar with play bingo games or not, though there are many that are only known about if you are a frequent visitor to the online Bingo room. Taking a little time to learn the different words, phrases and "codes" associated with this fun game will give you a greater understanding of the game itself, of what is going on and will enable you to join in with any conversation occurring in the Bingo chatroom if you wanted to participate in that aspect of a Bingo site too. 
Some of the most common Bingo lingo terms can include Full House which indicates that all of the numbers of a players ticket have been called and therefore the player is able to win the biggest available jackpot. This is the hardest prize to win so offers the greatest reward. Some games of online Bingo play using the Four Corners rule which is also referred to as the Postage Stamp. This is when the player has marked off all four numbers that reside in all four corners of a single ticket which results in a considerable prize. The easiest prize to win is when 1L which stands for one line and all of the numbers of a particular horizontal line have been marked off. The same applies for 2L.
Understanding the language used during the game and between the players in not only essential to help you play the game but it also prevents you from becoming frustrated with the game, yourself and other players. It also helps you to maintain your enjoyment of the game and will ensure that you always see Bingo online as being a fun past time.
Basics of Bingo Online
As there is not really any skill involved with playing bingo free bonus especially when it comes to playing online, there is absolutely no reason why it is not a game that literally anyone can play. It doesn't matter whether you have ever played before or whether you have played in Bingo halls as opposed to online, it will not take long for you to become fully acquainted with the workings of online Bingo. The basic rules apply to all games of Bingo if you have played on different sites, in brick and mortar Bingo halls or if you have played a different style of Bingo all together. To get yourself started, you need to firstly work out which site you would like to play with and then be sure to register. This will not take long and only a few details need to be taken so you will not feel like you have to fill in too much information about yourself before you are able to play. What you will definitely need to do though is apply the details to your bank or your Paypal so that you can transfer funds to enable you to play. Having completed the straightforward registration process, see if you have been gifted with any promotions which is quite a frequent happening. This is a way of many online Bingo sites thanking players for becoming affiliated with their site, encouraging players to join them or as a way to keep players playing more. All that is left to do then is to work out what style of Bingo you are wanting to play as there are three popular variations that are seen on the majority of UK Bingo online sites.
Know Your Bingo Options
There are three different types of Bingo played online that are commonly played, though some are much more popular than others. Knowing what each type entails and the differences will help you to find the best online Bingo game to suit you. More on how to play bingo here.
75 ball Bingo is the more common online Bingo style used with American players. 90 ball Bingo is more commonly played by people in the UK. What varies are the layouts, the number of balls in play, the amount of numbers on your ticket and if you have any blank squares. Another thing to look out for is that the ways in which you are able to win also alter between the types of Bingo games and the online Bingo sites specifically as well.
When you play Bingo online, no matter what style you choose to play, there is not actually a lot you have to do to be able to participate. In fact, there's no difference between the amount of input needed for participating and winning. This is because almost every online Bingo game has the auto dabbing facility which means that as the numbers are revealed or called, depending on your settings, they will be marked off on your ticket or card for you. This does not mean that you cannot still lookout for the numbers and act if you are still playing like you should be dabbing away, but it does remove some of the stress of the game. This is not so much of an issue if you just have one of two tickets, but once you start progressing to being in charge of multiple strips, keeping up with hundreds of numbers at a time can be a challenge. You don't want to miss out the marking off of any numbers and risk not making it known that you have won when you actually have. So in this instance, auto dabbing is hugely helpful and will ensure that no numbers are missed and no mistakes are made either.
Bingo Extras
This is a way in which the added options can be described. For some people, they are only interested in the rooms that are going to cost the least for them to buy a ticket so that they can buy lots of strips and increase their chances of winning hugely. For other players, they want to play in online Bingo rooms where the ticket prices are higher because the prizes will be more substantial if they are able to win. But for some players, and these are generally the players who spend a lot of time in online Bingo rooms, they want to find Bingo rooms with more. Themes are often an important factor for regular gamers and there are some wonderfully enticing themes around. These range from holiday themes to cocktails, or animals to shopping, and even can include pirates or fairies.
Another thing that regular Bingo gamers often want to look for are Bingo sites where they are able to fill their time between one game ending and another game starting. As this can be a couple of minutes each time, many online Bingo sites give players the options of playing miniature slots games alongside the Bingo rooms. For a lot of players, this enables them to be winning in two places at once, in two different ways and therefore increasing their credit drastically and quickly. For other players, it is not about the money they can increase their earnings by, but it is actually a way that they can keep themselves occupied and entertained whilst nothing is happening in the Bingo world on their screen between games. If you have a short attention span or get easily frustrated then this extra feature is definitely something you should look out for. But that's not the only thing regular players love…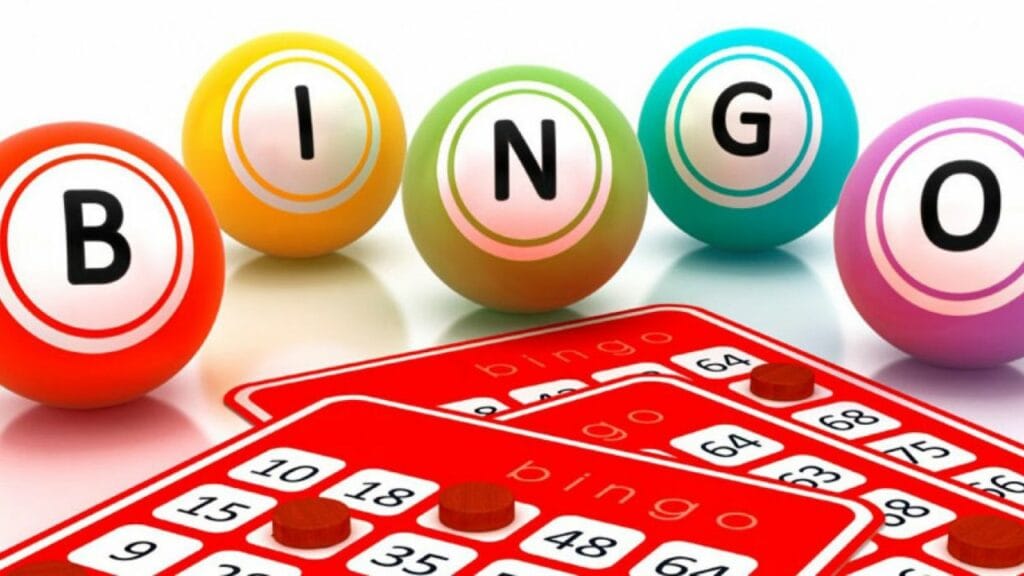 Bingo Chatrooms
Bingo chatrooms run by a CH or chatroom host are enormously popular with players of Bingo online around the world. As the old style of Bingo in the bricks and mortar way was such a sociable activity where like-minded friends could get together and have fun playing Bingo have since disappeared from most cities, the communication abilities and social side of the game was very much lacking when online Bingo first hit the scenes. But now the majority of online Bingo sites have their own chatrooms where you can speak with other players, talk about the game, offers words of wisdom, learn from other players and just have a general chat. In effect, just as you would have chatted in a Bingo hall, you are able to do so online now too.
This is thoroughly enjoyed by people who are in need of some social time but are not in the position of being able to get some face to face time, but they get the interaction they need through the use of Bingo chatrooms. The CH keeps the chats safe, on track and even instigates conversations between the players. This can be congratulating players on their wins, informing players of the upcoming promotions available on their site or simply just asking if everyone has had a good day.
Brilliant Bingo UK
There is a type of Bingo for everyone. Whether you want to play 75 ball Bingo, 80 ball Bingo or 90 ball Bingo, or if you want an online Bingo site with extensive features to keep you occupied. There are so many different options available for you to look in to on the internet suitable for your mobile device and plenty of apps to keep you occupied too. Bet small, win big and never be bored on your commute or school pick up ever again. The revolution of online Bingo is here and it is brilliant!