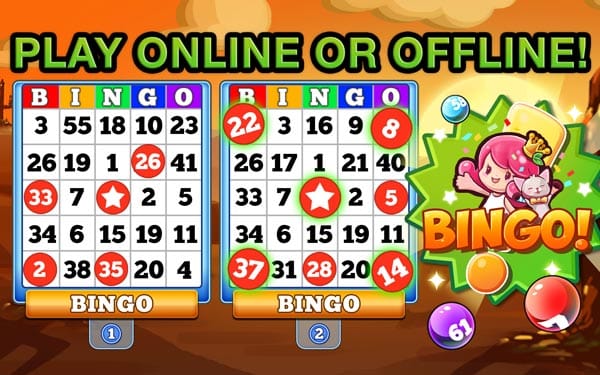 When it comes to mobile bingo games and land-based bingo, you can tell it's a very fun game. As a game of numbers, the fun in bingo goes beyond just the game itself and extends to the numbers. The UK bingo halls and sites are particularly noted for inventing some of these bingo jokes.
However, when you try free play bingo online, you will find that theses jokes vary from one casino to another. This is not to say that some are not popular amongst many bingo players. Here at Barbados Bingo, we bring you some bingo jokes revolving around numbers so you can have fun.

Some bingo jokes based on numbers
Check the most classic bingo jokes.
Young boy tries to purchase a bingo card
A young teen had just heard his parents recounting their best bingo moments, with hints of how they made it happen. Buoyed by this, he decided to try out the game in the same bingo parlour his parents talked about. When he got there, he handed his money to the casino ticket vendor, saying he wanted to get a ticket.
The vendor sensing he was underage, alerted the security personnel. The security personnel said to the teen "there's no FREE SPACE for you here, you have to B-18 to play."  
How do you set an Arabian bingo hall into pandemonium?
By getting a B-52.
The US bingo joke
How do you get bingo on America's Independence day celebration?
The best way to do that is to call bingo by getting 4-7-17-76-1.
What's the best way to get the attention of everyone playing bingo online?
Call the Full House.
A bingo caller robbed
While driving back home from work, a bingo caller with a penchant for numbers was robbed by a group of 3 robbers. When the police got to the scene, they taped everything in his car as exhibits. When asked to describe the robbers' age range, the man said "they came in an N-25 Ford car, and the first one should B-15, the second I-26, and the third N-35."
Bingo manager admitted to the hospital
A manager at a popular bingo hall in town was involved in a car accident and admitted to the hospital.  He was unconscious for days, and when he woke up, he asked how serious his condition was. The doctor answered, "don't worry it's B-9 and not extremely serious."
The manager was happy and tried to leave that day resume his duties. But the doctor insisted he stay behind, saying "you have to be fit B-4 you can be dismissed because there's no FREE SPACE to readmit you should things escalate when you leave." 
The cry of a 75-year-old player
A 75-year-old bingo veteran had just misused all his bingo bonuses recording several unprecedented losing streaks within 5 days. He then decided to try his final luck using a fraction of his savings. When he lost, he cried, "O-75! You have stripped me of my bingo powers and sent me home with no Full House of my own."
Conclusion
Apart from getting some pretty useful bingo promotions on Barbados Bingo, you also get to enjoy your favourite bingo games. In addition, you would get cracked up by some of these hilarious jokes we post at intervals. Why don't you hop in and unlock the potentials we offer you today?
Find here, more funny bingo quotes to have a laugh.