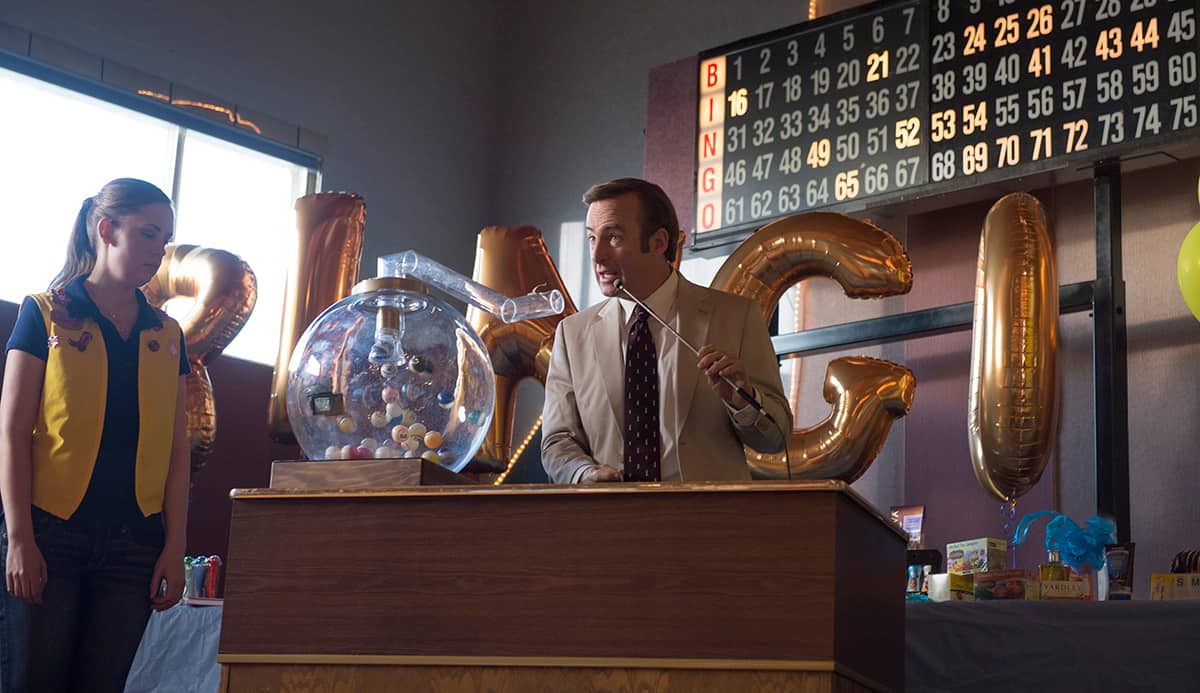 Do you know that the origin country of Bingo is Italy and it's about 500 years old? There were times when Bingo was considered an older people's game played in halls or tea parties. Things take a dramatic turn with the introduction of the internet, and Bingo is now available at your doorstep through tons of online slots or bingo websites. Bingo is a form of soft gambling, and the social element makes it a popular game not in real life but also in movies.
If you like to watch movies or Netflix is your best friend when it comes to free time, you must have seen a film or two where your favourite celebrities play Bingo. You will see the character playing Bingo as a social activity or hobby like in the movie Big Momma's House 2, where Bingo features an amusing scene.
If Bingo is your idea of fun or a chance to win cash, Barbados Bingo offers players a variety of Bingo rooms to try their luck with reasonable ticket prices. You can also start your journey with a generous welcome offer to win up to 500 free spins on Fluffy Favourites after a £10 deposit (All Ts and Cs Apply)
This article will elaborate on whether Bingo has been featured in movies and share some exciting facts about the casino game.

Let's Explain Bingo First
Everybody knows that Bingo is a game of chance whether they have played before or are new to the field. It's a fun game with straightforward gameplay and costs little to try your luck. It's an exciting game that keeps increasing your anticipation with every number you mark off the list.
However, when Bingo is involved, it's never boring. The gambling game comes with various Bingo rooms, side games, variations, and not to forget the chat rooms full of lively conversation, keeping players entertained. When joining any free bingo game site, you can play:
You can join various Bingo Rooms on Barbados Bingo, including Bingo Millions, Jackpot Rooms, Bingo Blast, and many more. The themes of these games may vary from game to game, but the rules are always the same. All you have to do is deposit funds in your casino account and grab your ticket to play the exciting Bingo game to get a chance to win interesting cash rewards.
Bingo In the Limelight
Bingo is a popular game when it comes to the film industry. Many Hollywood movies feature Bingo as part of a hobby or social gathering where the characters have the time of their life.
What's more interesting is an animated movie where the cartoon characters are featured playing Bingo games. Keep reading this article, and you will get to know.
Bingo is featured in almost all exciting movies, whether it's action, comedy, romance, thriller or animated. Can you imagine characters playing Bingo in a Horror movie?  The majority will vote for no, but there is a Horror movie called Babadook where the main character in a scene is helping her patients playing Bingo.
People link Bingo with fun, and most movies feature heroes or heroines enjoying playing in Bingo halls. However, when it comes to fantasy, there is no limit. If you remember the movie Rampage, you may recall how the hitman walked with an eccentric costume through the player's table with guns in the Bingo hall. Not a single soul gave him any attention. That's how engrossed they were in their game. He could have shot them, and they won't even know what hit them. Thank Heaven for online Bingo; no one can shoot you through the screen yet. 
Why Bingo inspires movies
In the last decade, showbiz has consistently highlighted the casino games where the poker face heroes and villains deal cards, and all of a sudden, guns are blazing. James Bond has a great hand in roulette and other popularity as players start portraying themselves as classic heroes.
Bingo was an introverted casino kid for a long time, until filmmakers decided to put it in the limelight because of its entertaining features. Table games create a serious environment; however, Bingo livens up the air with its exciting element. What inspired many moviemakers is the social factor of this fun game that attracts many youngsters and seniors.
Audiences live Bingo on the screen even when they are not playing; they love the fun-filled environment the game creates. Take an example of Better Call Saul, where the Bingo theme party made everyone's day, and Hotel Transylvania took Bingo to a whole new level with monsters marking off numbers on cards with skull Bingo balls. 
7 Movies with Entertaining Bingo Scenes
You must have heard your grandmother or mother announcing they are going for a Bingo night. According to a statistic, you will be surprised to know that the ratio of young Bingo players is higher than old.
Here is a list of some movies that feature Bingo as part of the storyline.
Inglorious Bastards
Brad Pitt and Bingo in a single movie that's amazing, right? The film did not feature any Bingo scene, but the way Colonel Hans Landa exclaims, "That's a Bingo!" sure is entertaining. The catchphrase used by Colonel was used with such passion that even though there were no Bingo cards in the movie, the audience loved the enthusiasm.
King of the Bingo Game
If you love Bingo, you will love this romantic movie where Sonny is a Bingo fan determined to bring home a jackpot for his low-income family. The film is an emotional journey that gives Bingo scenes a different perspective.
Hotel Transylvania
We mentioned the animated film featuring Bingo. It's time to reveal the big secret.
Hotel Transylvania is a well-loved animated movie featuring vampires and monsters. The skull-shaped Bingo balls are an epic touch, and the monsters are quite competitive when it comes to Bingo. We love the scene where the beast devoured Mrs Frankenstein's card because she won.
Bad Grandpa
Bad Grandpa is the production of Jackass which means there is a 90% chance of humour. The funniest scene is when Irving Zisman decided to play Bingo, and things got out of hand when he drank the fluid from the marker (not advisable).
Better Call Saul
The character Saul plans a Bingo game in the retirement home to bring some new changes. The Bingo theme that includes Bingo peeled balloons and the high transparent globe with Bingo balls sure set the scene on fire. We love the vintage Bingo machine, and the Saul acting is the cherry on top.
Babadook
We mention some action movies, romance and fun. It's time to add a thriller to the mix. Babadook is a horror film that gives Bingo a bit of darkness. Amelia calls the Bingo game to work excitement in the resident's life. After watching Bingo in this movie, we might consider Bingo as a happy game.
Big Momma's House 2
Did you like the Big Momma House movie? If yes, we are sure you will love the sequel, and the high-quality Bingo scene is classic. The excitement of Bingo gets pumped up. The mute kids and start shooting Bingo. You have to see the movie to understand what we are talking about.
These movies with their Bingo scenes will make your day, and we are sure you will like to try your luck on Bingo too. You won't have to go far, as Barbados Bingo has many Bingo Rooms available with exciting prizes.
*Any Free Spins/Welcome Bonuses References are subject to the following: NEW PLAYERS ONLY, MIN DEPOSIT £10, £8 MAX WIN PER 10 SPINS, MAX BONUS EQUAL TO LIFETIME DEPOSITS (UP TO £250), 65X WAGERING REQUIREMENTS AND FULL T&CS APPLY.