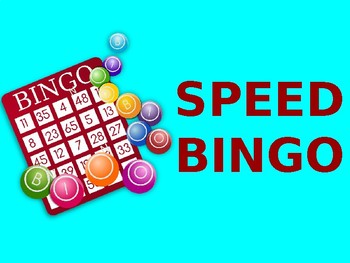 Bingo has been wowing people worldwide since the 16th century, where the Il Gioco del Lotto d'Italia in (you guessed it) Italy set the foundations for this incredible game. Nowadays, there are various types of online UK bingo available, and 30-ball bingo is one of the most popular, especially online at sites like Barbados Bingo. Compared to other forms of bingo, 30-ball bingo is very fast-paced, mainly due to the use of just 30 balls rather than the usual 75 or 90.
Whilst bingo rules don't tend to change too much with each variation, there are differences. Therefore, it is essential that you know the 30-ball bingo rules before playing for real money at Barbados Bingo, otherwise you may easily miss out on an opportunity to win. Players enjoy 30-ball online bingo in particular, primarily because it doesn't take very long to complete a round. As a result, 30-ball bingo is perfect for players using mobile devices to play online bingo at Barbados Bingo.
Whilst 30-ball bingo can be available in traditional brick and mortar bingo halls, most players are now online. So, if you want to play, head to Barbados Bingo, where there are numerous types of online bingo to play. New customers can earn a welcome bonus by depositing a minimum of £10, unlocking random prizes like 500 free spins on selected slots (Full Ts & Cs Apply).
Before you get stuck into 30-ball bingo at Barbados Bingo, read through this detailed article explaining how to play.

What is 30 bingo?
In comparison to other forms of bingo, 30-ball bingo is quite new. In fact, 30-ball bingo didn't exist before the arrival of online bingo and was created as a speedier alternative to the classic 75 and 90 ball bingo varieties. Due to the speed it is played, 30-ball bingo can often be called "speed bingo".
As you can tell from the name, 30-ball best bingo game is played with just 30 balls, as opposed to the 75 or 90 balls that bingo is traditionally played with. There are also a few small differences regarding the scorecard, but the general framework is more or less the same. Playing 30-ball bingo at Barbados Bingo is great fun, but before you hit that 'Play Now' button, keep reading to find out more about how to play, how to win, and other bingo alternatives.
How to play 30-Ball bingo?
Because 30-ball bingo is a relatively new addition to the online bingo world, the rules are still subject to change and evolution. With that being said, in most cases, 30-ball bingo follows the same guidelines. You can find a step-by-step breakdown of how to play 30-ball bingo below:
Head to an online bingo site like Barbados Bingo to kick off the 30-ball bingo process. Hitting the 'Play Now' button is all you need to do to get started.
Next up, it is time to purchase your 30-ball bingo scorecards. At Barbados Bingo, these can either be randomly generated, or you can pick from a selection. Most 30-ball bingo enthusiasts will buy a few different scorecards to increase their chances of winning. There is a maximum of 96 available whilst playing 30-ball bingo.
Once you have bought all of your scorecards, it is time to wait until the 30-ball bingo game begins. Remember, whilst in the Barbados Bingo lobby, you can use the chat function to keep up with friends and trade tips!
30-ball bingo scorecards use a 3x3 grid, so there are 9 numbers that you must cross off. These numbers can be anything from 1 to 30.
Once the game begins, make sure you are watching out for each number being called. At Barbados Bingo, there is an option to automatically cross numbers off. However, in some places you will have to do this manually. In these cases, it is even more important to concentrate.
Unlike 75 ball bingo and 90 ball bingo, with 30-ball bingo there is just one winner. Whoever crosses all their numbers off first wins. Simple as that!
A detailed look at the 30-ball bingo scorecard
Even those who have been playing bingo for years may not be 100% familiar with the 30-ball bingo scorecard. Admittedly, it is very similar, but it is still a good idea to get yourself acquainted before playing 30-ball bingo for real money at Barbados Bingo. Check out the table below for a taste of what to expect:
| | |
| --- | --- |
| Columns | 30-Ball Bingo Numbers |
| Column #1 | 1-10 |
| Column #2 | 11-12 |
| Column #3 | 21-30 |
One key reason why people prefer playing 30-ball bingo is the simplicity of the scorecards. In other bingo varieties there are different patterns that can be made on bingo scorecards, and they are typically larger too. This is not the case with 30-ball bingo, so everything is a lot simpler to understand. Hit 'Play Now' at Barbados Bingo to see what we mean! 
Working out payouts in speed bingo
As with other online bingo varieties, the payouts from 30-ball bingo can vary quite a lot. There is no universal amount you can win from 30-ball bingo, mainly because the overall jackpot sum can vary in relation to a few different factors. Here are a few things to bear in mind when working out 30-ball bingo payouts:
Scorecard Price: Generally speaking, the more money you pay for a 30-ball bingo ticket, the higher the payout. This is almost always the case. However, there will be times where the 30-ball bingo payout doesn't follow exactly this model.
Player Quantity: The number of 30-ball bingo players in the same game can have a big influence on the overall bingo jackpot. Games with more players will almost always have a larger jackpot, whilst 30-ball bingo games with less will have smaller prizes on offer.
Time: Another thing that can affect the payouts in 30-ball bingo is the time at which you play. There will generally be higher prizes on offer, whereas at less busy times the prizes will be lower.
Where is the best place to play online?
Because 30-ball bingo is a fairly new creation, it isn't available at too many land-based bingo halls. As a result, the best place to play 30-ball bingo is online. Online bingo is fantastic fun, and it is sites like Barbados Bingo that ensure this continues to be the case. In the next section of this article, we will explore a few great 30-ball bingo sites.
Top speed bingo sites in the UK
Online 30-ball bingo is extremely popular nowadays for a variety of reasons. One of these is that there are so many places to play. With such a large amount of choice, it can be hard to find an online bingo site to play 30-ball bingo. Never fear though, here are some of the best online 30-ball bingo sites:
Barbados Bingo
Umbingo
Thor Slots
Easy Slots
Wizard Slots
All these sites are top-notch. However, to have the ultimate 30-ball bingo experience, there is only one option: Barbados Bingo. The selection of online bingo games is fantastic, and they are also incredibly easy to start playing. In order to sign-up, follow this simple process:
Barbados Bingo will first need a few personal details to build your user profile.
Afterwards, new customers will need to verify their email addresses through the link provided.
Deposit a minimum of £10 as a new customer, and you will receive a welcome bonus. This varies but can get as large as 500 free spins on selected slots (Full Ts & Cs Apply).
Other popular bingo games online
Although there is a growing market for 30-ball bingo nowadays, it isn't the only bingo variation available – far from it! Here are a few other types of bingo to check out:
90-ball bingo
75-ball bingo
80-ball bingo
Blackout bingo
Fixed jackpot bingo
Progressive jackpot bingo
Is 30-ball bingo the best?
The question of whether 30-ball bingo is the best kind of online bingo is purely subjective at the end of the day. Nonetheless, there are several reasons why people would prefer 30-ball bingo out of all the varieties available at sites like Barbados Bingo. Here are a few:
Speed: Sometimes, people just don't have the time to sit through an entire 75-ball or 90-ball bingo game. 30-ball bingo allows them to have their cake and eat it, enjoying all the fun of a classic bingo game, but in a fraction of the time.
Simplicity: 30-ball bingo is also the simplest variation to play. There are no scorecard patterns to remember, for example, the person who crosses off all their numbers wins.
Novelty: Owing to its status as one of the newest forms of bingo, players can find 30-ball bingo exciting because of its originality. This is especially relevant when you consider other forms of bingo have been around for hundreds of years.
Frequency: Because 30-ball bingo games are a lot shorter, it means the frequency at which you can play them is much higher.
Mobile 30 Ball Bingo
At Barbados Bingo, mobile gameplay is fully supported, which means you can play 30-ball bingo on your mobile as much as you want. The 3x3 scorecards are well suited to smartphone screens, and there is support for iOS, Android and Blackberry. Hit the 'Play Now' button at Barbados Bingo to get started. You won't regret it!
*Any Free Spins/Welcome Bonuses References are subject to the following: NEW PLAYERS ONLY, MIN DEPOSIT £10, £8 MAX WIN PER 10 SPINS, MAX BONUS EQUAL TO LIFETIME DEPOSITS (UP TO £250), 65X WAGERING REQUIREMENTS AND FULL T&CS APPLY.