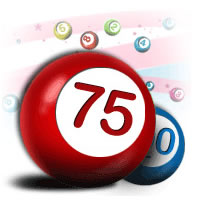 Along with 90-ball bingo and the more recent invention of 30-ball bingo, 75-ball bingo has taken the world by storm over the last century. Whilst bingo has been played in some form since the 16th century, since the 20th century, it has become a commercial force, first through bingo halls and now via online bingo sites like Barbados onlinebingo.
75-ball bingo is the primary bingo variety in North America, although it is increasingly being played in the UK and elsewhere. Though bingo rules aren't massively different across the various types, you still need to know how to play 75-ball bingo before committing to playing for real money. It is as easy as hitting the 'Play Now' button to get stuck into a game at Barbados Bingo, but you need to know what you are doing first.
Played with 75 balls and with a 5x5 scorecard holding 24 numbers, 75-ball bingo is the most popular these days, especially online. The benefits of playing online bingogames are numerous. However, the main ones are the ease of play, practicality, social fun, and online casino bonuses. A great example of the latter is the welcome offer at Barbados Bingo, which can unlock 500 free spins on selected slots after a £10 deposit (Full Ts & Cs Apply).
Keep reading for a detailed look at how to play 75-ball bingo, as well as tips to win and suggestions on where to play. Afterwards, feel free to head over to Barbados Bingo and click the 'Play Now' icon to play 75-ball online bingo, plus several other variations, for real money.

What is 75-ball bingo?
Ultimately, 75-ball bingo is a derivative of a game hundreds of years in the making. The roots of bingo lie in the Il Gioco del Lotto d'Italia in the 15th century, which later spread to France, where it was refined as "Le Lotto". This was a closer to 75-ball bingo, and in the early 1900s an entrepreneur called Erwin S. Lowe decided to create a universal set of bingo scorecards, thereby creating the official 75-ball bingo variation.
Since then, 75-ball bingo has been immensely popular. It is played with 75 numbered bingo calls and 5x5 scorecards with space for 24 numbers. The middle square is always marked out as a free space, with the objective being to cross off all the numbers in a selected pattern to win. These patterns started out as simple horizontal or vertical lines. However, at exciting modern online bingo sites like Barbados Bingo, there can be hundreds of patterns.
How to play 75-ball bingo online?
Although most people would have played the game at least once in their lives at places like school, it is still very important to learn how to play 75-ball bingo before you jump in. For example, you will need to understand how to win at 75-ball bingo, particularly the different winning patterns available.
Here is a stepwise analysis of how to play 75-ball bingo:
Head to your local bingo hall or check out an online bingo site like Barbados Bingo to commence playing 75-ball bingo. Just hit the 'Play Now' button on the 75-ball online bingo type you prefer.
To properly enter a 75-ball bingo game, you will also need to buy some scorecards at the beginning. You can buy a maximum of 96 different scorecards, with them either being randomly assigned or down to personal choice.
Once you are in possession of some 5x5 scorecards, it is time to let the 75-ball bingo fun commence. Keep a keen ear out for bingo numbers being called that can be found on your scorecard. Online bingo players can have the computer cross their numbers off automatically if they prefer.
There are often opportunities to win smaller prizes in the run up to the main 75-ball bingo jackpot by crossing smaller patterns off, such as just one line up or down. In the same way, there can be multiple jackpot winners if the 75-ball bingo provider has assigned more than one winning pattern. Generally, however, there will be one main winning pattern
To play online 75-ball bingo at Barbados Bingo all you need to do is hit the 'Play Now' button. For customers that haven't registered before there is a very simple process to follow:
Disclose some personal information to create your Barbados Bingo user profile.
Validate your email address using the link provided.
First-time customers that deposit £10 will be treated to a Barbados Bingo welcome offer. This can end up gifting 500 free spins on selected slots (Full Ts & Cs Apply).
75 Ball Bingo Cards & Patterns
It is all well and good knowing how to play 75-ball bingo through a step-by-step breakdown, but you also need to have a concrete idea of what a 75-ball bingo scorecard looks like, and the patterns involved.
At its base, a 75-ball bingo scorecard is a 5x5 grid with 24 numbers and a free space in the middle. The patterns required to win at 75-ball bingo can come in various forms. Here are a few:
Two straight horizontal or vertical lines.
An "X" shape on the grid.
All possible numbers blacked out on the card.
The perimeter number spaces around the edge of the grid.
Hundreds of custom variations, often emulating different animals or letters of the alphabet.
Calculating Bingo Winning Odds
Now you know how to play 75-ball bingo, but what about working out how much you stand to win? This is an equally important part of the 75-ball bingo process, because if you don't know how much you could win, there is no way of deciding how many scorecards to buy or when to play.
In actuality, there is no universal jackpot or prize for 75-ball bingo. Instead, there are a few different things that can influence the overall payout. Take a look at a few of them below:
Number of Players: The number of players in an online bingo lobby at sites like Barbados Bingo will greatly dictate the 75-ball bingo prize on offer. With more players the jackpot will generally be larger, and vice-versa for less.
Day/Time: Another thing that effects 75-ball bingo jackpots is which day it is and what time. At less busy times like the middle of the week prizes will be smaller, and the same goes for mornings or weekday afternoons.
75-Ball Bingo Platform: You also need to consider where you are playing 75-ball bingo. Online bingo sites like Barbados Bingo tend to have larger prizes than brick and mortar bingo halls these days.
Best 75 Ball Bingo Sites
It helps to know where the best places to play 75-ball bingo are, because if you don't you could end up playing an inferior version of this amazing game. Back in the 20th century physical bingo halls were the undisputed best places to play, but nowadays online bingo reigns supreme.
Check out a few reasons why 75-ball online bingo is preferred below. After reading through you might just be compelled to hit the 'Play Now' button at Barbados Bingo and see for yourself…
Bigger Jackpots: By and large, there are much larger prizes on offer for online bingo players, mainly because it is more popular, and more scorecards are sold.
More Practical: Because you can play 75-ball bingo from your home, or even whilst on the move with your mobile at Barbados Bingo, it is a lot more practical than going to a bingo hall.
Increased Variation: With online bingo there are always new developments, which means that 75-ball bingo remains fresh and interesting. Whether this is through a diverse set of winning patterns or other techniques, it is a key reason why online bingo is so popular.
Essential Bingo Lingo
Now you know how to play 75-ball bingo there is just one last thing to consider before we move onto tactics. With online bingo at Barbados Bingo, you might encounter a few pieces of bingo lingo that you may not know about. It is key to know these if you want to win online bingo so here are a few to learn:
| | |
| --- | --- |
| Bingo vocabulary example | What does it mean? |
| 1TG | 1 number to go before you can cross off a winning pattern. |
| 2TG | The same as above, but with 2 numbers to go. |
| CH | This is an abbreviation of "Chat Host", the person that hosts your online bingo lobby. |
| Roomie | What people in the same online bingo chatroom call themselves. |
| BLNT | Stands for Better Luck Next Time. This is a nice way to quickly send your commiserations to fellow roomies in the lobby. |
Playing Online Bingo Games with a Plan
The final thing to do before you can truly know how to play 75-ball bingo with complete certainty is learn a few vital tactics to help you win. Although 75-ball bingo is an inherently random game at its root, there are things you can do to swing the odds in your favour. Here are a few:
Scorecards: One easy way to increase your chances of winning at 75-ball bingo is to buy as many scorecards as you can. The only thing to watch out for here is buying so many that you can't keep track of them. Still, to remain within your means, we always suggest purchasing penny bingo cards. The prizes will be smaller but the more likely for you to win.
Memorise the Win Pattern: Due to the number of different 75-ball bingo winning patterns, especially online, it is crucial to memorise the specific winning pattern used in each round of bingo.
Be Careful of When You Play: If you can, thinking tactically about the time you want to play 75-ball bingo can pay dividends. For example, the odds of winning will be larger in an emptier, although the jackpot might also be smaller.
Now that you know how to play 75-ball bingo and how to win, what are you waiting for? Hit the 'Play Now' button at Barbados Bingo to play for real money now. Also, don't forget about the £10 minimum deposit welcome offer, with prizes like 500 free spins on selected slots available.
*Any Free Spins/Welcome Bonuses References are subject to the following: NEW PLAYERS ONLY, MIN DEPOSIT £10, £8 MAX WIN PER 10 SPINS, MAX BONUS EQUAL TO LIFETIME DEPOSITS (UP TO £250), 65X WAGERING REQUIREMENTS AND FULL T&CS APPLY
*All values (Bet Levels, Maximum Wins etc.) mentioned in relation to this slot game are subject to change at any time.