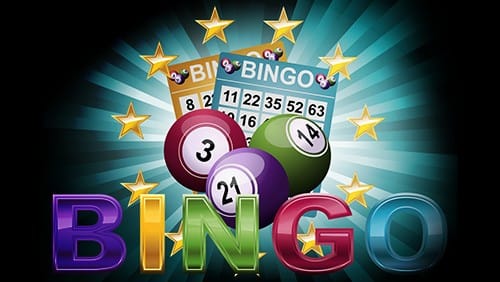 2020 has brought about new ways of doing things around the world, creating a new reality for almost everyone. Now, some people have even become conversant with these new ways of doing things like playing bingo games, learning, meeting, among others. One of the numerous alterations related to the gambling industry, especially playing bingo on zoom.
While many players are very accustomed to playing on a new bingo site UK like Barbados Bingo, some were forced to accept the unconventional bingo on zoom. Zoom has been a highly sought-after video conferencing platform since the virus erupted and during the lockdown in several countries. To take Zoom's applicability top a notch, players have resorted to playing the interesting game with friends via the platform.
As much as it's fun to play bingo online, Barbados Bingo walks you through how you can play the game. More on how to play bingo here!

Steps for playing bingo on Zoom
Check below what you need to do to play bingo on Zoom!
1. Set up a Zoom ID
Whether it's meeting. worship, party, or any other virtual activity on Zoom, you need to create an ID. A Zoom ID is a gateway for you and your friends to participate in the bingo game online and have fun.
2. Share your Zoom ID with friends
After creating the ID, you should get them across to your friends with whom you wish to play Zoom. You should then set up a date when you all would play the game.
3. Decide on what variation to play
Bingo has multiple variations which include 90 balls, 80 balls, 75 balls, 50 balls, etc. Depending on whether you've played bingo with this set of friends before, you guys should decide your preferred variation first.
4. Create your playing cards
There are some platforms where you can create your unique bingo playing cards for play on video conferencing sites. Playing with these cards will give you guys the same feeling that online bingo or traditional bingo offers players. The software you use will create multiple cards with their numbers as well as colors that each person prefers.  
5. Print your playing cards
You can print your cards using a printer. Where you don't have a printer, you should screenshot your card and upload to Zoom's photo editor.
6. Calling and marking off numbers
You should rotate who calls out numbers amongst yourselves, so it won't be boring. You can use the automatic function of the platform to call out numbers as the game begins.
Then the participating players will have to listen to mark numbers off their cards until someone wins lines, patterns, or full house.  You can as well mark the numbers off your card automatically using the option available.
What you must know to spice your Zoom bingo play
Depending on how much fun you and your friends would be willing to have, you can stake a price for the most wins. You could even purchase an item for the aggregate winner, but this isn't to encourage irresponsible gambling. This is a form of reward for the best player of the day.
It would be in your best interest to always note that FUN should be the key rationale for playing. Hence, always stick to it while playing bingo on Zoom.
Conclusion
Playing bingo has always been marked with fun and thrilling moments worth relishing. And we can only imagine how much more fun it would be when you play on Zoom with friends. In addition to Zoom, you could also play online on Barbados Bingo, where you may qualify for some bingo bonuses. Check here how to play bingo with words!