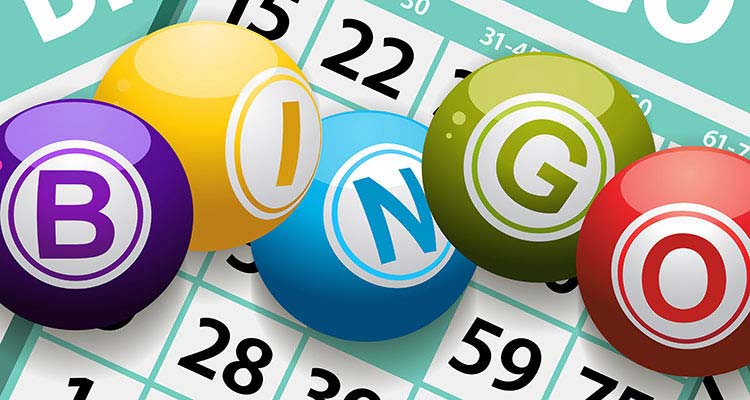 How are Millennials Changing online bingo?
Since the classic game of online bingo arrived in the UK, originating from a Italian variation of a lottery, the game has grown and grown and grow. It is fair to say that bingo, despot not being a game invented in the UK, is very much a part of British culture and British history.
For the game of bingo has evolved in this country, brining people toegtehrn in it's heyday when you could commonly find a game of bingo going down at a community hall, village hall or, of course, at a bingo halls. These bingo halls could once be found all around the UK, marking leisure parks and town centres with their welcoming doors and loveable hosts that fo the game of bingo justice. From the 1950s to the early 2000s, these bingo halls were growing in numbers, providing some well earned leisure time for Brits across the country. Drinks would flow, as would the chatter ad banter as players go head to head to see who would come out as the lucky winner.
However, bingo as a game and how it's most often played has changed a fair bit since the turn of the century and more so, since the 2010s begun and online gaming and online gambling and casino has continued to grow, the online bingo game has very much taken over from the old fashioned way of playing. As such, it is interesting to look at just how millennials, that is, people born from the early 1980s to mid-nineties, have changed online bingo and bingo as whole.
In this detailed article, we will look into the polarity of bingo in the UK over history and in terms of present day, with references to smartphone use, cancel culture and more, as we inspect just how much influence millennial have had on modern online gambling and gambling in general. The impact is tough to measure as times, for this age group is now very much of an age to be dictating the market in terms of consumerism and entertainment and as such, brands, online bingo brands included, must cater to their tastes and typical behaviour as much as they can to survive and prosper in what is still a thriving market.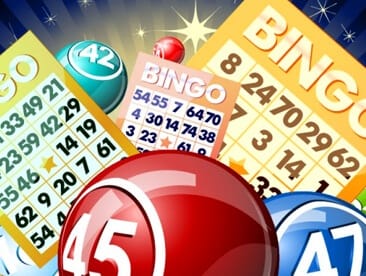 Is online bingo still popular in the UK?
We start off by asking one of the big questions for online gambling companies and online casinos today. Is bingo still popular in the UK?
To put this simply, the answer is yes, with thousands of people playing online bingo each and every day. Sadly, this is not translated into the use of bingo halls across the country. Once pillars of weekend entertainment and perfect spots for people to play and socialise together, the amount of active bingo halls in the country has been on the decline since the mid-2000s when the internet became more accessible for all and when online gambling was really coming into it's own. Fast forward into the 2010s, and there was a rapid decline in casino hall players, almost directly aligned with the rise of online bingo.
But to say that online bingo was the only cause for the struggles of landbased bingo would be a little naive, as the reality is that these days, as is the same all through the 2010s, Brits are spoilt for choice in terms of how to spend their free time and in this competitive environment, casino halls have struggled to win over the crowds. Online streaming of films, TV and series has made staying in the new going out for many, as a generation once affected by the recession and now struggles with housing prices, prefer to save money by entertaining themselves indoors.
Pubs have had it just as tough, underlining how it is not just bingo halls that are taking a hit in this new millennial market. That said, bingo as a game, still has plenty of admirers and players and there is a wonderful online bingo industry catered to providing a service worthy of this. Younger people might not associate bingo as such a part of British culture as their elders, but there is still evidence that this new crowd is keeping bingo and British culture alive online.
For the best slots and online bingo no deposit follow the above link now!
How does online bingo differ from classic bingo?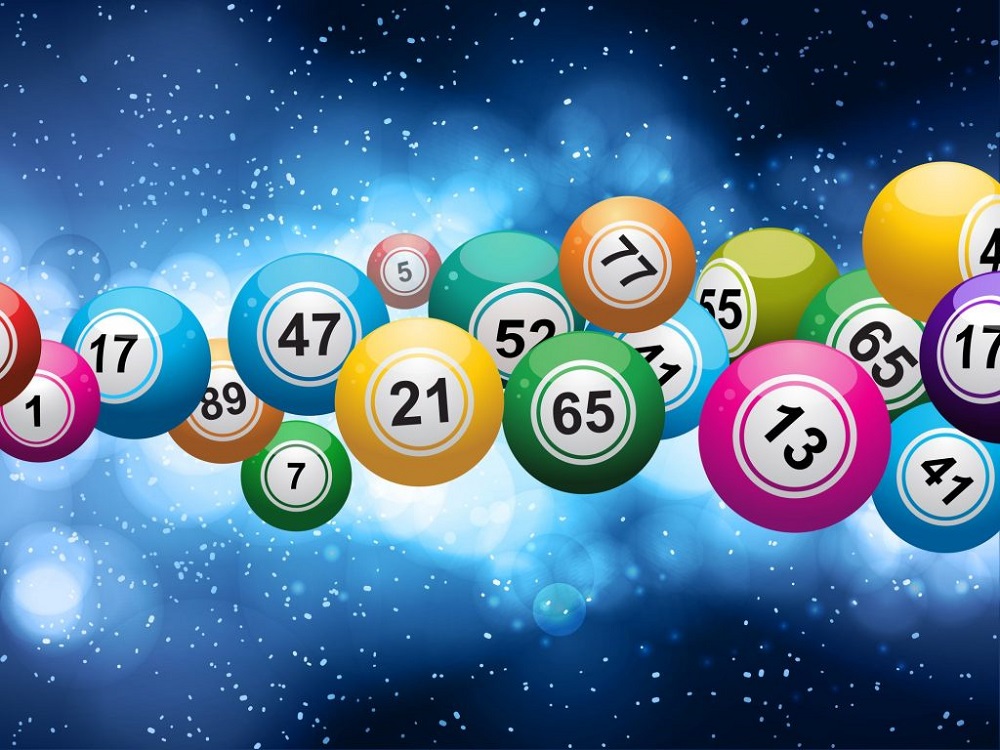 Online bingo differs from regular bingo in some practical ways, but in essence, the game on offer is just the same. For you can play differing bingo games online, ranging in the amount of balls used and how much money is on offer, as well as with differing entry costs for tickets. The general idea of the game is untouched from classic bingo that we all know and love, though, and this is why the culture heritage of bingo feels very much intact even in this new realm of online bingo, smartphones and more. The player who fills their bingo card the first is still the winner and, thanks to the reliability of Random Number Generator software, the chances of winning and losing are just the same as in a real bingo hall, as rare as they may now be.
The difference between online bingo ad regular bingo though, is perhaps that one is far more easy to play, far more accessible and far more convenient than the other. Online bingo can be played at anytime in any place across the UK, whereas the old school bingo hall must be rocked up to to be enjoyed. This ease and practicality is something that millennials clearly crave, with food delivery services and streaming services proving this to be true. The people of today have got used to the advancement of technology and therefore, a game of bingo played from the comfort of one's own home or one's own sofa, is now the norm for bingo players in this country
Welcome offers and online bingo bonuses
Another difference from online bingo and offline bingo, which is surely affected by the millennial generation of gamblers that make up so much of the gambling community today, is the presence of welcome offers and sign up bonuses.
With so many bingo sites to choose from these days, caused by the sheer popularity of online gambling, it is a very competitive place for online bingo brands to exist and compete within. Thusly, these online casinos must do the best they can to stand out amongst competitors and one way to do this is to offer incentives for new players and new customers who sign up to play with them. These are known as welcome offers and in truth, they have quickly become a really imperative part of the online gaming landscape, not just in online bingo but in slot games, sports betting and whatever way the millennial chooses to gamble online.
These are to be made the most of and getting a good sign up bonus can get the millennial gamblers off to a perfect start at a new online casino. They might include free bets on top of your first deposit, allowing for bigger profit margins or the chance to play more games of bingo than your original budget allows. These offer the chance for players to truly take control and pick the best casino for them and this emphasis on customer-led gaming and customer-led business in general is something we can associate a lot with the millennial generation. Therefore, these bonus offers and welcome bonus have to be considered to be something that millennials have brung to online bingo, as they continue to change every section of society and the entertainment industry to align with technology and the modern world.
Mobile bingo on smartphones
Another way in which millennial have changed online bingo is, of course, the accessibility to the game that simply did not exist before them. The smartphone and the millennial go hand in hand, or more so, phone in hand, as we are spending more time on our mobile devices these days than we are watching TV or being on our computers, as far as leisure time goes at least. The presence of social media and presence of 3G and 4G connectivity has led us to be more connected to one another than ever before and, as we crave that interaction with our fellow humans, we are on our phones more than ever.
The smartphone has to be put down as one of the most influential inventions of the 21st century, truly bringing a multimedia landscape to the palm of our hands and allowing for so much entertainment and practically in one device. Again, this functionality and personalisation of the service is something that millennial have grown used to. Long gone are the days when mobile phones were just for sending texts, making phone calls and occasionally playing a game of Snake on.
The online bingo industry has very much adjusted to the rise and rise of smartphone use as well, with perfectly tailored games, apps and mobile browser friendly websites now the norm for the best online casino brands out there today. With so many millennial playing on their smartphone, this is no surprise at all and is evidence not just of the fact that millennials have changed online bingo, but also as to how online bingo providers are always learning and adapting to the market before them. For brands that started out as a chain of bingo halls, an awful lot has changed since those early days.
Cheap to play
The general gloom and doom in news throughout the life of a millennial, and the difficulty to escape such news with media coming in from all angles, it is perhaps not a surprise that millennials have a reputation for being particularly frugal. This is the result of several political factors over the past decade or so, that generally mean that young adults today are worse off than their parents were at a same age.
Buying a house is harder than ever before, tuition fees are higher for those wanting to go to university and, even simple things like the cost of milk or the cost of a pint has gone up and up. Therefore, online bingo and online gambling must have got more expensive as well, right? Well, this is not actually the case, especially with online casino, for there are several ways in which players can play at a really small price or even for free, even with the chance to win some real money as well.
Millennials seem to want to save money wherever they can and this translates well into online bingo today. Casinos offer free to play games, surely aimed at those looking to save a penny but not give up the chance to win some bonus bingo cash. This is another effect that the younger generation are having on bingo and this, if you are a regular player, can only be considered to be a good thing.
Changing the bingo calls – Millennial Effect
One more subtle change that millennials have impacted on online bingo, is a change to announcer calls over the years. We are living in an era of 'cancel culture' which, although not always healthy, has generally cleansed some of the language Brits have historically used which, in this day and age, could be seen as problematic. While you will still hear the occasional announcer read off 'two fat ladies' who the number 88 is pulled out, you are more likely to hear some modern adaptions.
Here are some examples of bingo calls that have emerged in recent years to finish off this look into how millennials have changed online bingo. They reference modern pop culture more often, with One Direction and Kylie Jenner references amongst them. Good fun all around.
Number 1: One Direction.
Number 3: Cup of Herbal Tea.
Number 9: Selfie Time.
Number 11: Dinner With Bae.
Number 22: Tay-Tay.
Number 26: Kylie's Lips.
Number 31: Man Bun.
Number 42: Let's Be Havin' You!
Number 56: Chill with Netflix
Number 73: It's Queen Bey