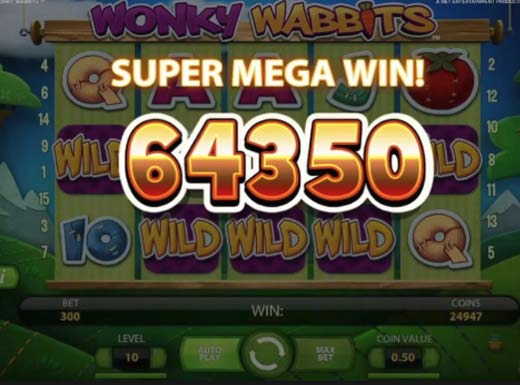 Online casino is worth north of £15 billion a year in the UK alone. We're spending a whole tonne of money on onlinebingo and casino sites, to be frank, so it's only fair that we should get as much freedom as possible when it comes to the methods by which we pay for our online casino games, right?
A lot of casino sites are restrictive with the ways that you can do that. In fact, some will only let you pay with the classic method of a of debit card. This can be really annoying if you find yourself having to search for your card every time you want to enter your details to make a deposit to play your favourite free bingo games online!
Even with technology such as Autofill to fill out the 16 digit card number, it can be really easy to forget your security number. However, there is a new way to pay that eliminates that problem and that is known as pay by phone.
Believe it or not, there are entire pay with your phone casino sites out there, where the entire premise of the business is to entitle customers to pay using their mobile phone bill. But do you need to go that far? Let us explain exactly what you need to do to access pay by phone casino and how to get the best out of it.

What is Pay by Phone Casino?
The deposit method named pay by phone casino literally lets you pay for your stakes on slots, roulette, blackjack and the likes by using your mobile phone bill. This is most popular for pay monthly users (those of us on a mobile phone contract), but it is possible to use pay by phone casino on pay as you go as well.
The type of mobile phone payment that you use doesn't effect how you actually place a deposit, but it does have an impact on how your funds are transferred from your mobile phone account to your online casino account.
Placing a Deposit on Pay by Phone Casino Sites
If you are a pay monthly customer, whether it be a contract with a mobile phone or a SIM only one, every time you place an online casino deposit it will be added to your phone bill each month. All you need to do is make sure that you allow for the extra money to be added to the bill with your budget.
This has the advantage of having your money come out of your bank account on the same day every month, just like your phone bill, which makes it easier to stay in control of your finances and also means that you do not have to pay straight away.
If you are one of the few people left who use past as you go for your mobile phone, you will simply need to add enough money for your online casino deposit every time you go to make a top up, whether it be in store or online.
How to Find Pay by Phone Casino Sites
We mentioned earlier on that there are entire online casino sites that are totally dedicated to pay by phone casino. These pay by phone casino sites can be found online with a quick Google search, so go ahead and have a browse.
Remember, you don't have to specifically sign up for a pay by phone casino site to use pay by phone casino. Instead, you can always just find a regular casino site that offers pay by phone as an option. But how do we find out if that is the case?
Here at Barbados Bingo, for example, we offer pay by phone casino not boku as a deposit method without dedicating the entire site to the premise of it as we do not feel that that is totally necessary to the using of the method. Here's how to find it on our site, that could translate to other sites also.
Head to the homepage of Barbados Bingo
Scroll down to the bottom
Notice the list of different deposit methods. You will see in there that there is an option for 'pay by mobile', and this is your deposit pay by mobile phone.
How to Withdraw with Pay by Phone Casino Sites
One of the most common misconceptions when it comes to deposit pay by mobile phone using pay by phone casino is that you also have to withdraw using your mobile phone as well and take your winnings back onto your mobile phone contract or balance.
This is a fair thing to assume, as it is the case with a lot of other deposit methods whereby you must use the same withdrawal method as you made the deposit with in the first place. However, this is not the case when you pay by mobile phone.
Thankfully, you can choose to withdraw your winnings to a UK bank account right here at Barbados Bingo, even when you deposit using your mobile phone bill.
Imagine hitting the jackpot and having to withdraw thousands of pounds to use as phone credit… it's not ideal. Pay by mobile has this covered and makes an exception to the rule, so fear not!
Best Slot Games to Play by Phone
You've decided to pay by phone, so why not play by phone as well, right? Thankfully, the vast majority of online slot games these days are available to play on mobile phones thanks to a coding technology named HTML 5, which allows developers to make their games much more cross-compatible.
For this reason, we thought that we should put a list together of some of the best mobile phone slot games to play right now. If you have missed any on this list to date, we seriously recommend giving them a spin when you get the chance, whether it be on a mobile phone or on a desktop computer!
Starburst - widely regarded as the best slot game of all time, NetEnt's Starburst is an audiovisual experience as much as it is a chance to win big cash in a slot game
Dead or Alive 2 - a lot of people prefer the original, but we loved NetEnt's 2019 reboot of the classic Dead or Alive slot game. Expect zombies, blood and… cash.
Thunderstruck - enjoy your fantasy theme? Perhaps you're even a fan of Game of Thrones. If either of those things are the case, you're probably going to enjoy Microgaming's Thunderstruck slot
Jackpot Riders - locate the treasures of a sunken city with the help of Yggdrasil Gaming's Jackpot Riders. These guys are one of our favourite developers, but it was hard to pick their best slot!
Beauty and the Beast - and that's why we had to include one more of theirs in this list. Beauty and the Beast is another classic. Check it out!
Limitations with Pay by Phone Casino Sites
A lot of the time, you will find a couple of restrictions on pay by phone casino that do not apply to other forms of deposit method, and they are important to be aware of.
One of these is that it is likely that you will have a limit as to how much you can depositing using your mobile phone at any one time. With Boku, one of the most popular forms of pay by phone casino, this is £20 which is a little frustrating although pay by phone casino is often a little less strict than this.
This is widely considered to be a response to money laundering instead of anything else, although it does affect our gameplay too. If you are the sort of player who likes to hit the top end of the stake allowances, then pay by phone casino is probably not going to be for you.
The other possible restriction could be to do with your mobile network provider instead of the casino or the deposit method itself, and this is if your mobile network does not support pay by phone casino at all. While this is rare, it could be the case, so it may be worth checking this out before you get too excited about it!
Pay by Phone Casino vs Regular Deposit Methods
So, to re-cap, what exactly are the pros and cons of pay by phone casino when compared to more conventional deposit methods such as VISA or Mastercard, or even the likes of Paypal and Skrill?
Well, having all of your money come from the same place is certainly a pro for pay by mobile. And, it's just super easy! No more having to remember or look up any numbers from a card or your login details for PayPal. Pay by mobile is super easy to set up as well as it is to use once this has been done.
The only real drawback is the deposit limits, which should always be looked into on a case by case basis. If you're not looking to spend tonnes on the slots, however, pay by phone casino, whether you access it through pay by phone casino sites or not, is definitely worth a look in.