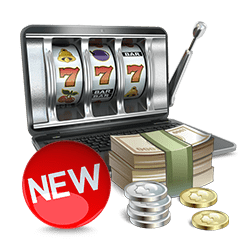 Picking the best online bingo games can seem like looking for a needle in a haystack. There are so many online sites to choose from. In our experience, there are some key things to consider, such as online casino bonuses, on-going bingo promotions, and your experience after taking some for a trial run.
In this article, we're going to explore all these things so you're adequately prepared for a wild online night out. Stay with us.

Bingo Games bonuses
The first thing to consider when picking the best bingo games is the site-wide bonuses they offer. For example, one casino may offer deposit bonuses like welcome bonuses. This is where they'd match a percentage of your first deposit, so let's say you deposited £45. If the welcome bonus is 200%, you'd actually end up having a whopping £135 to play bingo with!
This is important when picking the best online bingo games, as another casino may offer no deposit bonuses like free spins on registration. This is where simply for joining the casino, or let's say 'liking' a social media page, you'd receive a specific number of free spins for a single, or range, of online slot games. So if you also like to play slots, this may make you decide to go with this casino.
At the end of the day, site bonuses are important when picking the best online bingo game because it'll help you maximise your finances. You can spend more intelligently as you'll be receiving a juicy boost to whatever to you decide to financially commit too.
Bingo Games On-going promotions
The world of online casinos offer you so much to enliven your playing experience. In addition to online casino bonuses, you will also find many infinitely running promotions. For example, over at Rio Bingo, you'll see promotions like Bossa Nova Beatz. Here, for free, you'll be entered into the chance to win one of five £1000 jackpots if you've deposited on the site in the last 6 days!
When picking the best online bingo game, you may run into more randomised promotions, like Rio Bingo's Gift Shop game. Here, for just 1p, you will be entered into the running for a prize, and the theme of this prize changes every month.
On-going promotions differ from bonuses as promotions are more like specialised games for that bingo game. They offer players the chance to win something outside of the structure of that bingo game, but they are not offered for depositing or registering, so they hugely differ from one online casino to the next. You should pay particular attention to these.
Well, it's time to try some out: designs, rooms, and payment methods
We've given you some important information to consider when picking an online bingo game. But we'd say there are some aspects of the experience that are quite individualistic. The first of these is design. The type of design that different players go for differ greatly. Some may like a very old school, retro feel, whereas some may favour a more sleek, modern feel. Taking note of that offered by the casino is important.
Secondly, when picking the best online bingo game, the structure of the rooms is important. Most sites have 90 ball and 75 ball bingo rooms available, but many additionally have 30 ball, 50 ball, and 80 ball rooms. If you're new to bingo, doing some research on the differences this has on gameplay would be wise, as it would allow you to see which you'd prefer.
Lastly, different online casinos may offer vastly different payment methods. Some do the whole shebang of debit/credit, Paypal, NETeller, bank transfer, bitcoin, and pay by mobile, as well as even more. Some may only accept a few of these. Those specifically after pay by mobile may see it at only a few of their more desirable bingo avenues.
So what do I take away?
Picking the best bingo games online can be difficult, as there is truly a sea of different bingo sites available. But prioritising the evaluation of casino bonuses and bingo promotions will allow you to see how well you can maximise your money given your circumstances. Of lesser importance, but still important, are graphics, room structures, and available payment methods.
We're sure you'll be bouncing with bingo joy after balancing these different considerations.