Celebrities are surrounded by an ideal of glamour and luxury, which is also associated with types of gambling, like online bingo, blackjack and roulette. So, it comes as no surprise that celebrities, like us, are drawn to the world of gambling. However, not all celebrities have gambled responsibly in the past, leading them to have problems as grand as their reputation. They are also seemingly particular about the type of gambling that they partake in; celebrities never seem to be portrayed as playing the latest slot games. This form of online gambling is actually more popular than blackjack and roulette, so is the idea of celebrities playing at the tables really representative?

Charlie Sheen
Charlie Sheen is one of the most notorious celebrities that are surrounded by scandal and negative headlines. He was a perfect example of how damaging irresponsible gambling can be on a person's life. Addicted to sports betting, in the breakdown of his marriage, his ex-wife Denise Richards detailed that Sheen was losing around $200,000 every single week placing sports bets that hadn't gotten him much success. Supposedly, Sheen has given up gambling, but it was clear that he was previously suffering from a gambling problem. The Two and a Half Men star reportedly spent large sums of money at casinos and on his sports betting addiction. Although he could afford this as Charlie Sheen was once the highest paid American actor, pocketing $1.8 million per episode of Two and a Half Men. However, he was fired in March 2011 after multiple controversial interviews.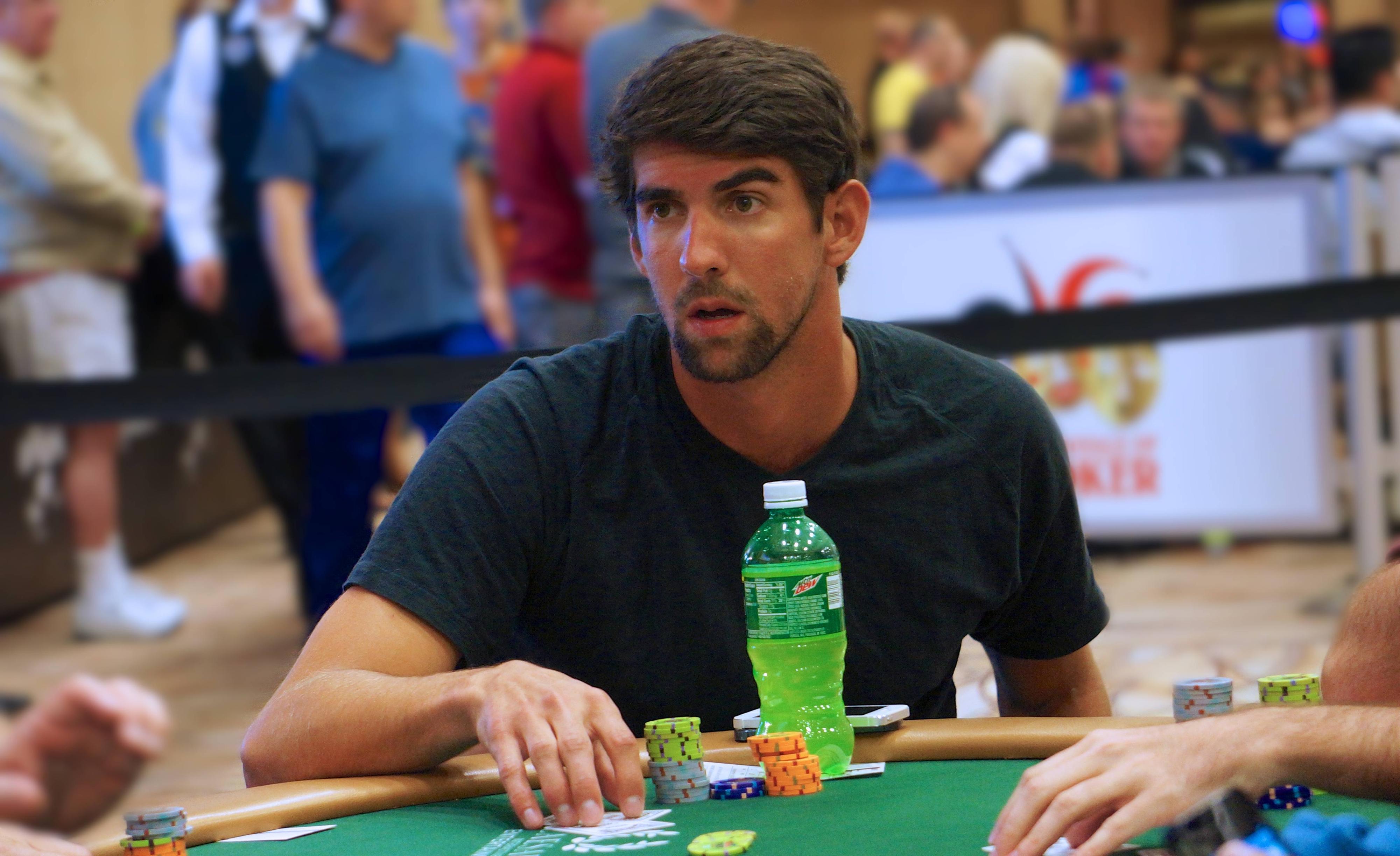 Michael Phelps
Michael Phelps is possibly the most surprising celebrity to appear on this list. With a squeaky-clean record and 28 Olympic medals over the course of his career, no one would ever expect that in 2012 his competitive nature would lead his friends and family to worry about his poker-playing. At this time, he was obsessed with gambling. The US swimmer is an experienced fan of poker, but things have spiralled out of control. Whilst he used to wager $1 or $2, the swimmer now bets hundreds of thousands of dollars on high stakes poker games. It has not been covered up that Phelps longs to be a professional poker player but could this spell disaster for the competitive-minded swimmer. Will he know when to walk away?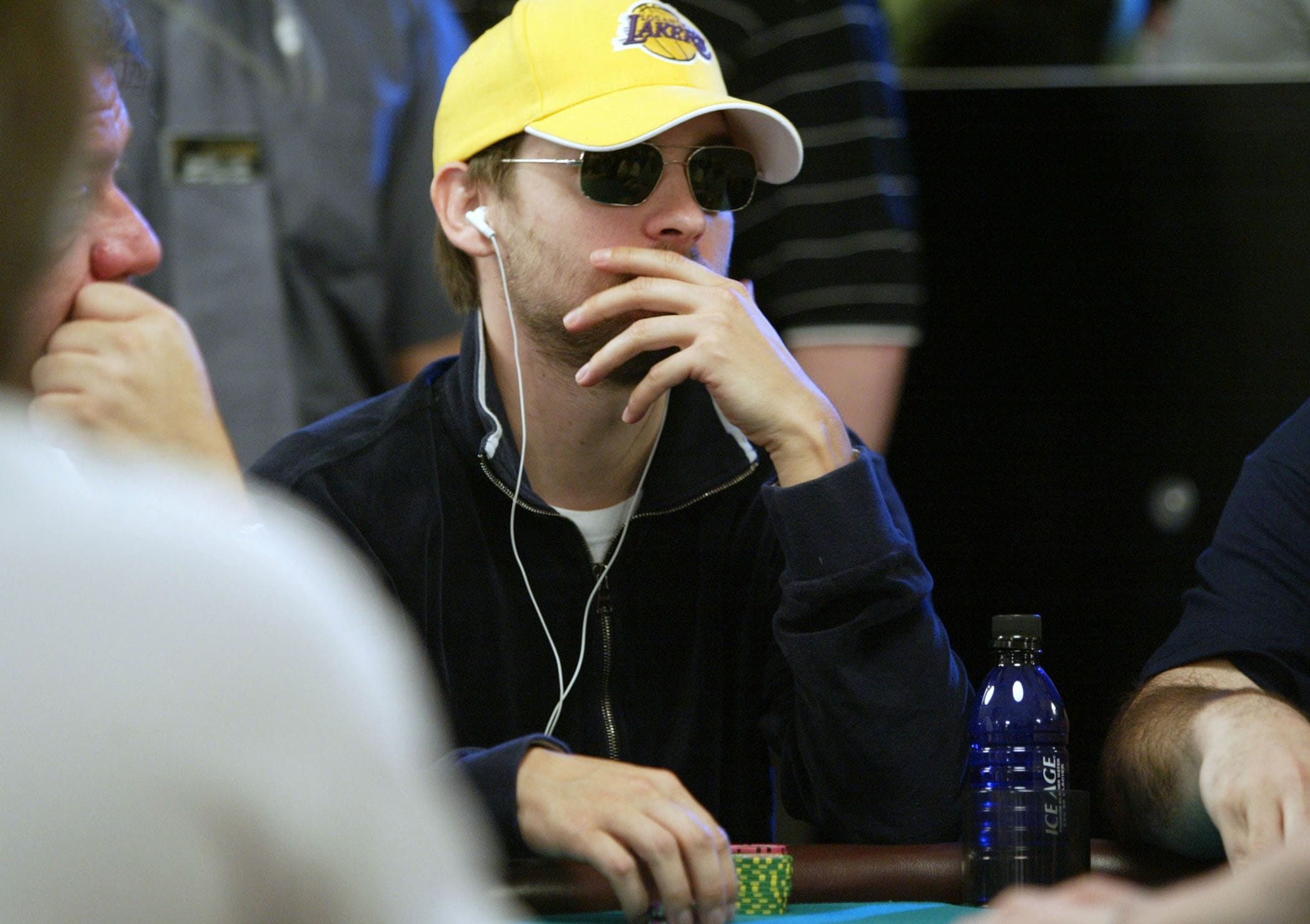 Tobey Maguire
A well-known actor to Spiderman fans worldwide, Tobey Maguire was adored as the 'original' actor to portray Spiderman. However, he was also an extremely successful card player in illegal games of high-stakes poker. He is possibly one of the most infamous celebrities shrouded in scandal when it comes to gambling. Before a lawsuit was filed against him in 2011, he won hundreds of thousands of dollars playing local billionaires, other film stars and fraudsters.
At games organised by Molly Bloom, they would turn up with a minimum of $100,000. It was these poker games where Molly Bloom would later go on to expose Maguire as a sore loser and a bad tipper. Bloom then told 20/20 in 2014 that she used to call Maguire "Hannibal Lecter" because of his skill in talking someone off of a good hand. The Spiderman actor was also very condescending towards Bloom when playing poker, apparently telling her to 'bark like a seal' for a tip. However, Bloom claimed that she tolerated this because of his rank as a celebrity and his ability to bring other A-listers to the game, including close friend Leonardo DiCaprio and sportsman, Alex Rodriguez.
Michael Jordan
The second sports superstar to make this list, Michael Jordan is known to be very aggressive on the court as well as off. This tenacity comes through also in his gambling life as reportedly in one night he splashed 5 million dollars on the craps table in Vegas before getting into a violent brawl in a Las Vegas strip club. That is not the least however as he has also been known to gamble the night before important games as he partied all night long in Atlantic city the night before the NBA playoffs causing him to lose the game! Rumour is that his first early retirement was actually a suspension on the grounds of gambling however they did not confirm this as they did not want to taint the reputation of one of their star athletes.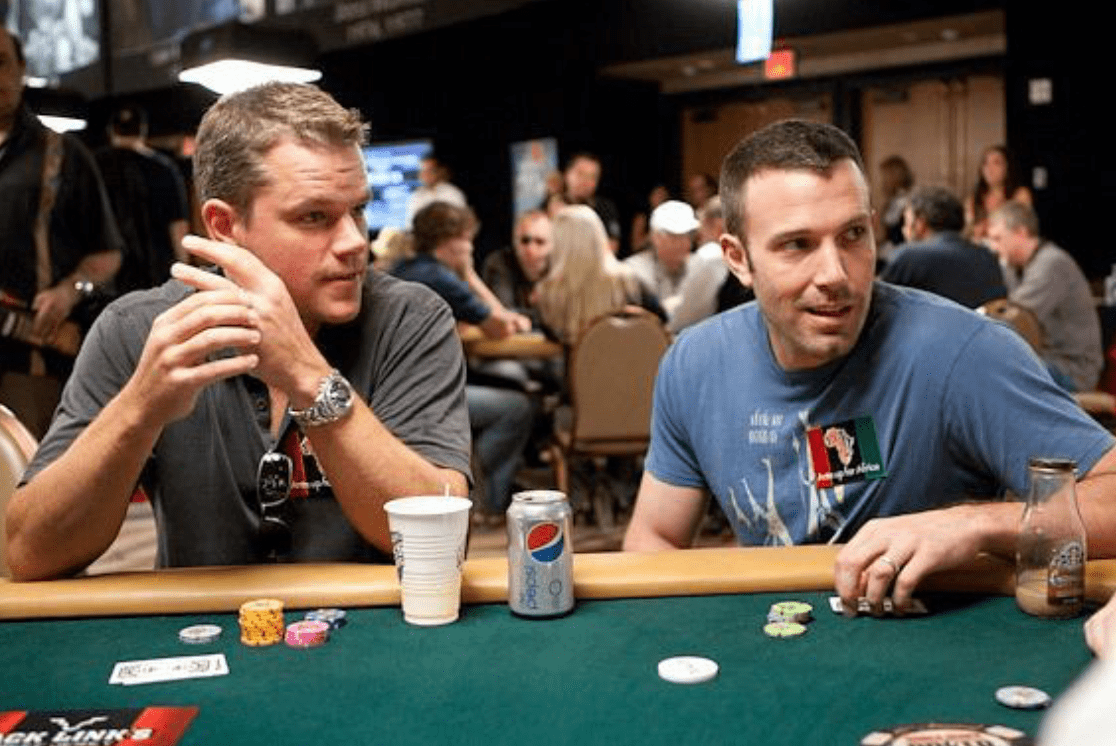 Ben Affleck
Affleck is a notorious gambler, allegedly being thrown out of the Las Vegas Hard Rock Café in 2014 for card counting: a skill that he had mastered. Affleck acknowledged this, claiming that he was not actually cheating, he was in fact just simply very good at the game. He has also disputed that he is not, in fact, a problem gambler but he is just a passionate poker player with a penchant for blackjack. Similarly to Maguire, Ben Affleck was also mentioned in Molly Bloom's book turned to film. However, Bloom's recollection of his demeanour whilst gambling in her organised games was generally positive in comparison to Tobey Maguires', describing him as "relaxed", polite and charming.
Conclusion
As discussed in this blog celebrities are just like anyone else, they all enjoy a bit of gambling! Some of them have behaved less than stellar during their games but when wagers are high the tension builds to a fever pitch which can cause even the coolest-headed of players to lose their cool! Even though it may seem that most online gambling sites try to prioritise having the best to play bingo games, we also take problem gambling very seriously and try our best to safeguard all our players against the terrible affliction that is addiction, if you or anyone you know suffers or may end up suffering from problem gambling please do seek help! When the fun stops, stop!