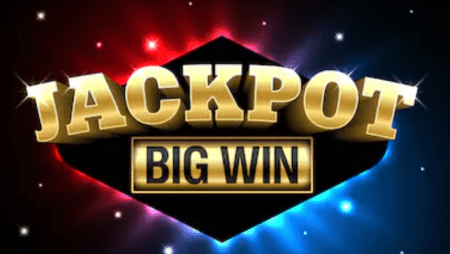 Bingo is a great game to play and there are so many bingo tips and bingo strategies that we can give to you to increase the enjoyment that you can gain. Here are our Top 5 bingo tips and strategies:

#1 Play Bingo Online
Playing online bingo is a much more convenient way to play because there is no playtime wasted getting to the location of a bingo Hall. There is also a much wider and more varied choice of bingo games on offer when you play them online and you can switch easily between the different styles of games, often playing multiple different games at the same time to increase your winning capabilities within the same timeframe. You are also open to more bingo promotions when you play online because this is the online casinos' way of rewarding you for your loyalty of returning to the site. But the best thing about playing online bingo is that you can also play online slot games at the same time whilst you are waiting for the next bingo game to start.
#2 Pick Your Online Bingo Site Wisely
Take some time to do a bit of research before you affiliate yourself with one particular online bingo site. Doing so may take a little time, but it can save a whole host of issues in the long run. You want to find a bingo online site that offers games you are interested in playing, that look exciting to play and offer you good rewards should you be fortunate enough to win the games on offer. Many people who have played bingo before will know the type of bingo they prefer to play, so if you know this already, one of the best bingo tips is to make sure that the 90 ball, 80 ball, or 75 ball game that you want to play in the style of is on offer to you. You also want to look and see if there are any other things that you can do on the site whilst you wait for your bingo games to commence. Many players hate wasting time and get bored waiting for new bingo games to start so love playing online slot games whilst they do so which is one of the best bingo games strategies around.
#3 Learn the Bingo Lingo
You will commonly see certain bingo lingo written in phrases, abbreviations or acronyms as you play online bingo and it is a great one of the bingo tips to know what the most often used of these mean so that you do not get hugely confused from the beginning. Many players use this knowledge, whether they know what they are doing or not, as one of the bingo strategies to make themselves feel like a pro. You can increase your knowledge of the bingo lingo used by using the Ultimate bingo Dictionary, joining in with the Chatrooms on the site you are linked to, or simply by looking up the phrases on your favoured search engine.
#4 Increase Your Cards, Increase Your Chances
Though this might seem a really obvious point, to many new players it does need stating and as bingo strategies go this is a necessity. If you want to increase your likelihood of winning whilst you play online bingo then you need to increase the stand you have in a game. This can be done by buying more cards for the bingo game so that you have more chances of having the numbers required on at least one of the tickets. You can increase the numbers of cards or strips in unlimited numbers really and though you will want to watch the bingo game unfold, you have the added advantage when playing online of not having to dab off the numbers so speed is not the drawback here. As a bingo tips extra for new players, start with fewer cards and build up as your confidence grows.
#5 Pick Your Bingo Play Time
As with anything, there are more popular times to play bingo but these should be avoided wherever possible. This is a bingo strategies top tip because your chances of winning are significantly reduced when the bingo rooms are at their busiest. The busiest times are when most players have returned from work which is 7 pm until 9 pm during the week, so if you can avoid this then it will definitely be an advantage to you. The best of the bingo tips we have for you is to play at the quietest times between 8 am and 6 pm.