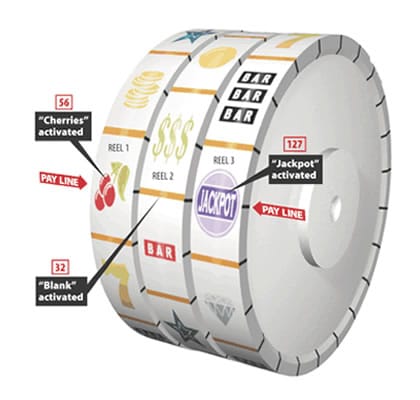 So, you have decided you want to play real money bingo and want to know more about the prizes of bingo? Perhaps you are familiar with a few different incarnations of the bingo game and want to step up your game. Well, you have come to the right place! Truth be told, you are in for a real treat as there are tons of ways to win at bingo and make some real money while doing it. Of course, bingo is a game played for fun. The game largely revolves around luck and there is virtually no strategy. It is a roller coaster of a game that is fun for all the family. Nonetheless, with some tasty jackpots on offer at sites like Barbados Bingo, you can indeed up the ante with this charming game.

Where to Play Bingo for Real Money
Of course, to win at bingo online uk, you need to get signed up for some games first. Barbados Bingo has some of the tastiest bingo money jackpots around. The Bingo Millions games have an astonishing £1 million up for grabs with just modest entry fees. Barbados Bingo's sign up process is extremely efficient with a quick PayPal sign up available among other methods. From your very first deposit you will be able to enjoy numerous loyalty benefits, such as the Daily Cashback offer in addition to the initial Welcome Offer. In the Welcome Offer, from just a simple £10 deposit you could win up to 500 free spins to be played across our most popular slot games. From this first deposit you will have access to the impressive range of real money bingo games in addition to a host of slot games and casino games.
Prizes of Bingo – How to Land the Jackpots
Once you get started with top bingo games, there are a number of different ways to win at bingo. Online bingo benefits from being able to bring together the various versions of bingo which have been popular over the last century. You can therefore switch between 90-Ball Bingo, which is the traditional UK format, and 75-Ball Bingo, which is an alternative popularised in the US. The winning combinations across these games vary slightly but all centre around a system of having progressively larger wins available as more numbers are called. For instance, in 90-Ball Bingo, crossing off the numbers in the four corners of the bingo ticket often comes first, followed by one horizontal line of numbers, then two horizontal lines of numbers, and finally a Full House, which refers to having all of the numbers on your ticket called out and crossed off.  In versions such as 75-Ball Bingo, winning patterns become a little more eccentric, with players looking to make shapes of animals and objects with their numbers. These numerous jackpots therefore make the game of bingo a lot of fun as there are numerous chances to win a real money prize.
Head over to Barbados Bingo today to check out some popping free bingo bonus rooms with eye-watering real money prizes!