100 to 1 Roulette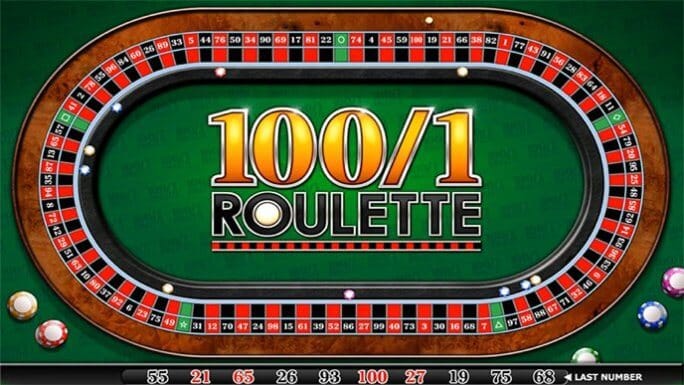 In a world of plenty of online UK bingo and slots, we don't see very much online roulette. It's a shame, because at the casino itself, roulette is one of the most fun games to play. It just doesn't seem to have very many people taking it seriously in the online domain.
Perhaps this is partially down to the fact that punters simply haven't heard about roulette games such as 100/1 Roulette. Named after the odds that the game gives for a single number bet, 100/1 Roulette is provided to us by online bingo, slots and roulette developers Inspired Gaming.
While Inspired Gaming are probably more famous for their slots and bingo online, they sure do know how to make an online roulette wheel, and 100/1 Roulette is a testament to that. Play bingo online, or slots and roulette, at online bingo, slots and roulette casino Barbados Bingo. There you can play 100/1 Roulette too.
Quicklinks: Fluffy Favourites | Bingo Hunter | Cops and Robbers Slots | Break Da Bank Again | Sweetie Land | Beehive Bedlam | Rainbow Riches Reels of Gold | Mermaid Millions

About Inspired Gaming - the Developers of 100/1 Roulette
Inspired Gaming are approaching their 20th birthday having been formed back in 2001. In their 19 year crusade they have produced 50,000 different online casino games, namely online bingo and slots, but also including online roulette wheels such as the one on offer in 100/1 Roulette.
These roulette, slots, and free bingo games are available over 30 years, meaning that you can play Inspired Gaming online casino games all over the world!
Here's a few of our favourite online slot games from them over the years to jolt your memory if you can't quite put your finger on where you may have heard the name.
Anubis Wild Megaways
Kingdom of Fortune
I Heart Puppies
Lightning Squad
Lucky Ways Multiplier
You can play online bingo, roulette and slots from Inspired Gaming at online bingo casino Barbados Bingo today, including this 100/1 Roulette, their latest stroke of genius.


100/1 Roulette Gameplay and Odds
It's hard to pin down the RTP with bingo as there are so many different bets. However, we can work this out based on the odds for each different type of bet.
A single number bet in 100/1 Roulette pays… you guessed it, 100/1, which gives an RTP of 96.19%
A double number bet (where you win if the ball lands on either) gives odds of 49/1, therefore presenting a slightly lower RTP of 95.24%
A three number bet will give odds of 32/1, so the RTP is slightly lower still at 94.29%
A four number bet gives 24/1
Five numbers is 19/1
Ten numbers is 9/1 (the previous three all give an RTP of 95.24%
The fifteen number bet gives odds of 11/2 providing an RTP of 92.86% which is the worst of the entire game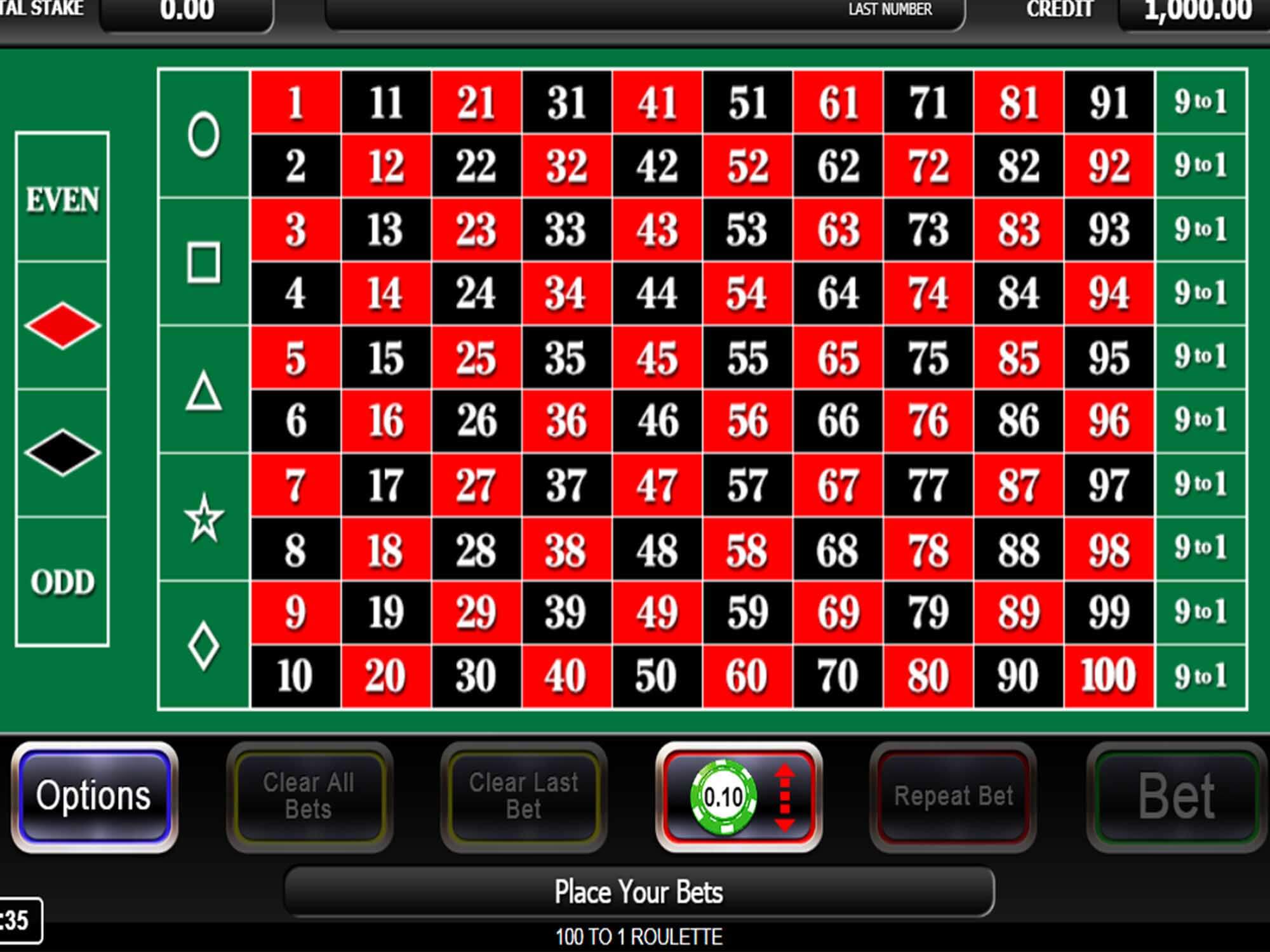 About 100/1 Roulette's Bonus Features
Can't be bothered to decide which numbers to bet on in 100/1 Roulette? Take advantage of the Lucky Dip feature. This will pick a random selection of numbers for a £10 bet.
You can also use slightly more specific versions of Lucky Dip such as Criss Cross, Snake Bet and Lucky 8s, the latter of which will place a single chip on every number with 8 in it. £5 Shotgun will put 50 chips on or around a number of your choice. You get the idea - 100/1 Roulette provides plenty of ways to inspire you to make your bets, which is pretty cool.
Last Thoughts on 100/1 Roulette - Hit or Miss?
While there aren't many particularly out of the ordinary things you can actually do with online roulette when compared with online bingo and slots, Inspired Gaming have done everything they can to make this, 100/1 Roulette, as enjoyable and easy to get engaged with as roulette online could be, and they have done so with some success.
If you have enjoyed 100 to 1 Roulette, why not try another exciting game at Barbados - such as Stacked Fire 7s Slot.