Boss The Lotto


Are you a fan of the lottery? Regularly watch the numbered balls spinning and dropping as you hopefully cling to your ticket? Inspired by lotteries the world over, Boss the Lotto brings you row upon row of familiar-looking numbered balls, but adds a twist to this particular version of the draw. You can select exactly what numbers you want; the only problem is, you could soon discover that you didn't want that particular number after all!
Quicklinks: Fluffy Favourites | Bingo Hunter | Cops and Robbers Slots | Break Da Bank Again | Sweetie Land | Beehive Bedlam | Rainbow Riches Reels of Gold | Mermaid Millions

Gamevy: the Developers of Boss the Lotto
Innovative, inventive, and full of ideas, London based Gamevy is bringing something fresh and unique to the online gaming world. A relative newcomer on the internet casino scene, having started out as recently as 2013, Gamevy's work is inspired by the popular face of gambling; from game shows and lotteries to scratch cards and bingo. With smart graphics and flowing, straightforward play, Gamevy's steadily increasing portfolio is rightly popular with a growing army of fans that happily play bingo on-line.
If you enjoyed Boss the Lotto, try these other Gamevy titles now available on our site:
• Epic Gems
• Red Card
• Diamond Deal
More of UK bingo promotions are available!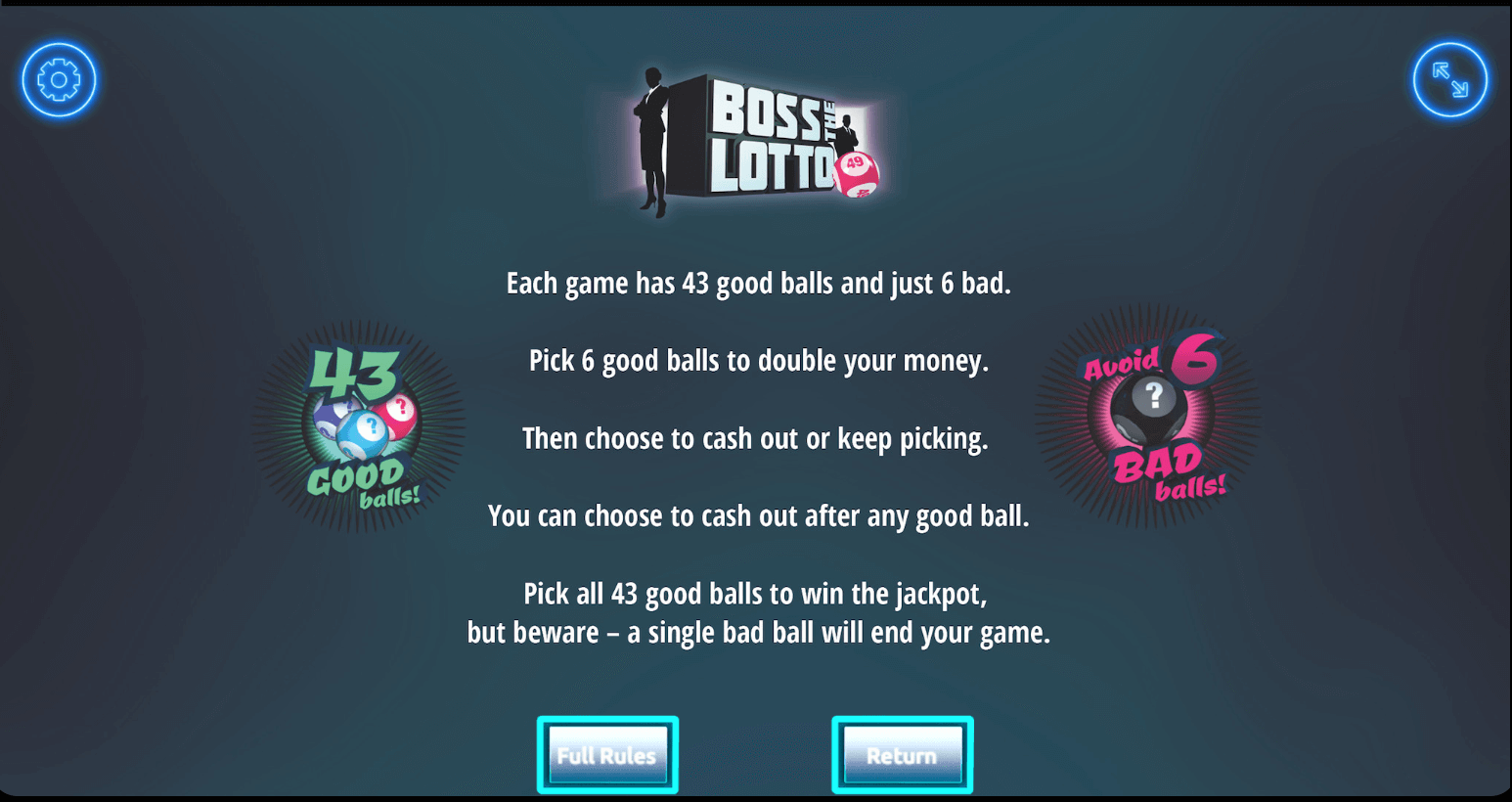 About Boss the Lotto - Gameplay Explained
In Boss the Lotto, you don't have to wait for a machine to reveal the numbers you're hoping for. You're in control here. 49 balls are lined up in front of you, all different colours, each carrying a unique number. What's your lucky number? Will it be lucky for you today?
This game is delightfully simple to play. Your first important decision is setting your stake. A small stake could get you a nice little payout but the maximum stake of £40 could bring you a life-changing sum in the form of the maximum jackpot; £100,000!
Once your stake is chosen you can start to play. You face rows of patterned, numbered lottery balls. Nothing distinct about them, except that each has a different number. Otherwise they are identical. You simply choose the ball you want. Six in a row will double your money, and then you can decide whether you cash out or play on.
Of course there's a catch. There are 49 balls to choose from, but only 43 of them are 'good' balls, balls that will boost your earnings. Lurking among the rows are 6 bad balls which will abruptly end your game and empty your hard earned prize pool.
Each time you successfully pick out 6 good balls, you double your cash and could leave with your prize. If you're feeling lucky, you can choose to play on. The problem is that the longer you continue, the fewer good balls are left, and with 6 bad balls still laying in wait, the chance of losing a valuable sum increases...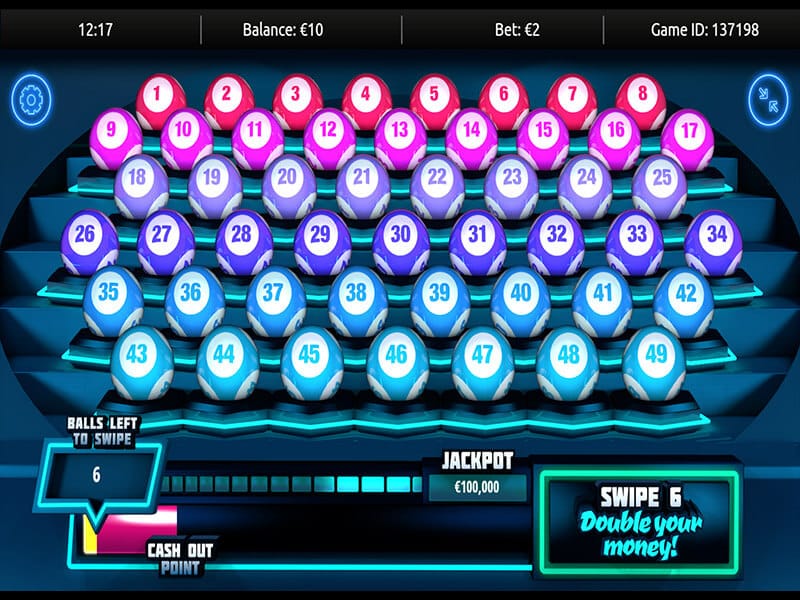 The Verdict on this Casino Game
No reels to spin, no bonus game to trigger, but Boss the Lotto doesn't need all that to be what it is, a thoroughly exciting game that's easy to get into. If you've never tried the 'scratch card' genre of games, this one is ideal to start with. You'll need nerves of steel to go for the amazing jackpot with a growing prize fund right in front of you, but if you're brave, it really 'could be you'! Don't miss to play bingo games and win!
If you enjoyed Boss the Lotto why not try Immortal Romance?