Beautiful Bones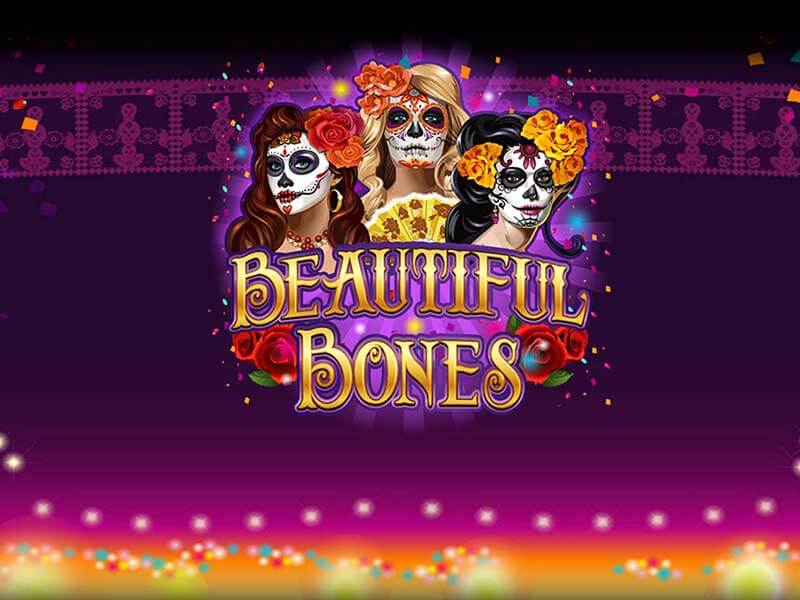 Just how beautiful can bones be exactly? Find out in this highly addictive online slot!
In Mexico, the Day of the Day festival is one of their most known traditions, a way of closure to all the lost should out there. Beautiful Bones is a celebration of this festival in online slot form, allowing you to play across some bright and colourful reels. This one is a 5 reel by 243 pay-lines, which will be the main reason as to why you are accumulating so much money over a short period of time. This one comes to you via Microgaming, one of the leading heads in the online slot industry, which should tell you an awful lot about this game before you even go about playing it for yourself. Be sure to check out the rest of our review below for more information. unless of course, free bingo is more your wavelength.
Quicklinks: Fluffy Favourites | Bingo Hunter | Cops and Robbers Slots | Break Da Bank Again | Sweetie Land | Beehive Bedlam | Rainbow Riches Reels of Gold | Mermaid Millions

About the Developer
Developer Micrograming are up there with some of the most popular online slot providers going today, and that isn't through a lack of trying. These guys have spent years honing their craft to offer players of all ages something to be excited about. Their slots are heavily featured on the front pages of casino sites everywhere, which should give you an idea on how good they are at what they do. Prioritising player experiences is the Microgaming guarantee, and is the reason why we will always flock to their bingo games with no questions asked.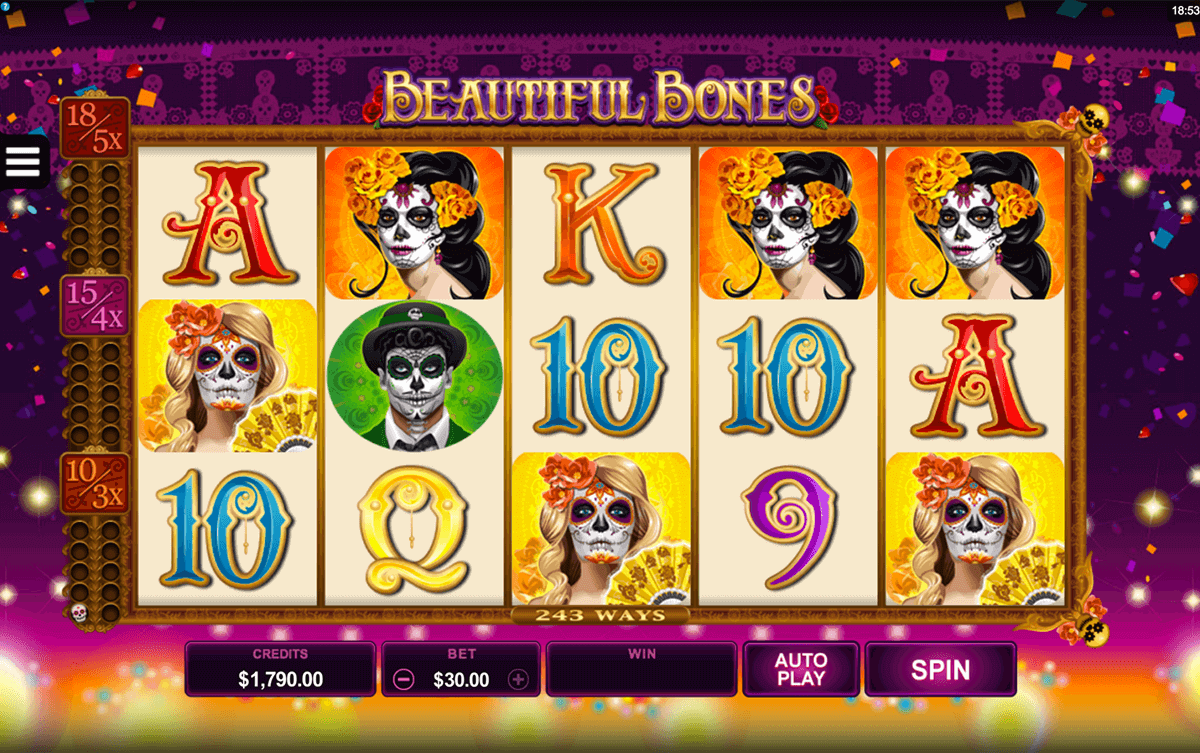 About the Game
The look and feel of this slot is one that does justice to the actual event. Each symbol you'll be matching on  these reels have been stylised to fit the vibe and theme of this slot overall. Symbols all vary in how much money they will grant you, so it might take a few experiments to find the symbols that you should be matching to make the most money possible. In terms of features, you can expect to see some of the following on :
Wild: Wild symbols in Beautiful Bones will substitute for all other symbols bar the scatter. Wilds are the fastest way of getting big points as they are the most common additional feature that you'll find in the game.
Scatters: Wild symbols will unlock the scatter symbols. The more scatter symbols you can put-together, the more free spin you will earn. Scatters are clearly outlined with a specific symbol, thus making them much easier to spot in the run of play.
Free Spins: Useful for their multiplying of scores, the free spins feature is one that you'll find in most online slots.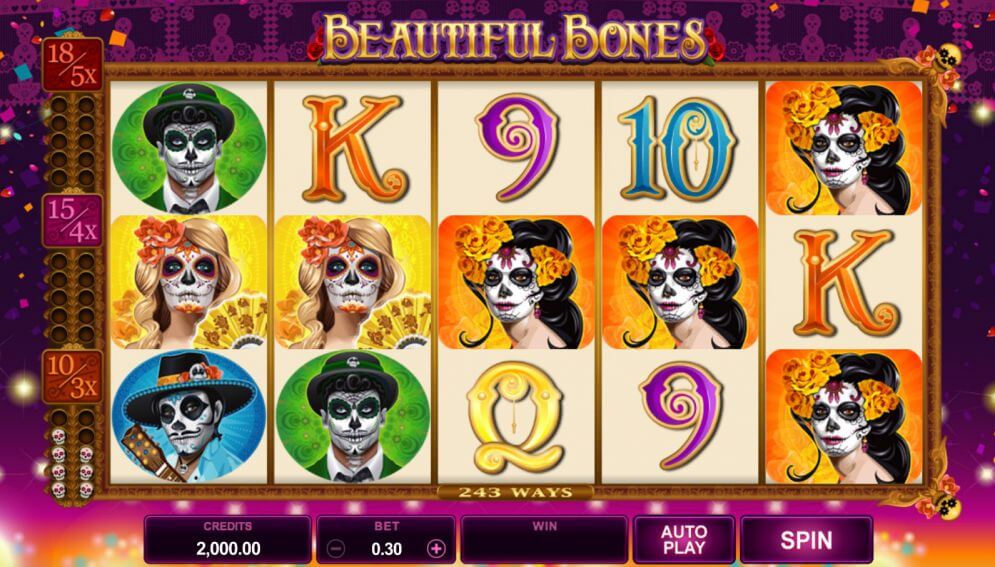 The Verdict
Beautiful Bones is a very cultural slot that you can play, that is full to the brim full of outstanding features and interesting gameplay elements to keep you fixated at the screen at all times. Microgaming has a knack for creating slots that encompass a world of their own. If you were looking for a new favourite slot, then this will be the one for you. Check out Beautiful Bones if you haven't done so already, it's a highly enjoyable experience from start to finish.
If you're looking for some best bingo slots available, play Three Musketeers Slot right away.