Casino Hold'em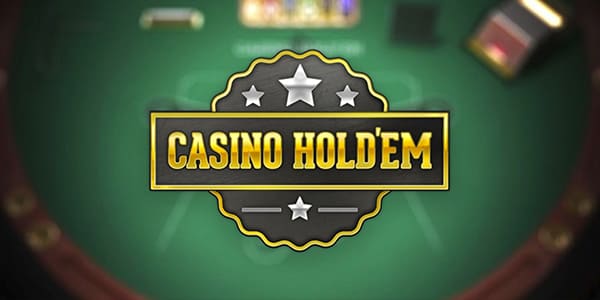 Let's not lie here, we all get a bit bored of playing against other players on a table game. Every once in awhile, we'd like to get involved in a game where we would be playing against the dealer and feel like we've hacked the game once we've beaten them in a round of poker or blackjack.
The people behind the thought of the ingenious idea to create an online table game called Casino Hold'Em. It's another variation of the classic Texas Hold'Em, but with a slight twist: you play against the dealer. Other than that, the rules are pretty much the same. So, if you're an avid player of Texas Hold'Em, then you'll have no problem getting around Casino Hold'Em.
Quicklinks: Fluffy Favourites | Bingo Hunter | Cops and Robbers Slots | Break Da Bank Again | Sweetie Land | Beehive Bedlam | Rainbow Riches Reels of Gold | Mermaid Millions

About The Developer
If there's 1 thing that you need to know about NetEnt, it would be that they make sure that every single game they develop is accessible from any device that you could think of. You can play their games on your laptops, Macbooks, tablets, or even smartphones during your break at work, or when you get back home. And after receiving a lot of positive reviews on some of their other products with bingo bonuses like Single Deck Blackjack Pro, Jacks or Better, and Retro Funky 70s, you can be sure that you won't finish Casino Hold'Em empty-handed!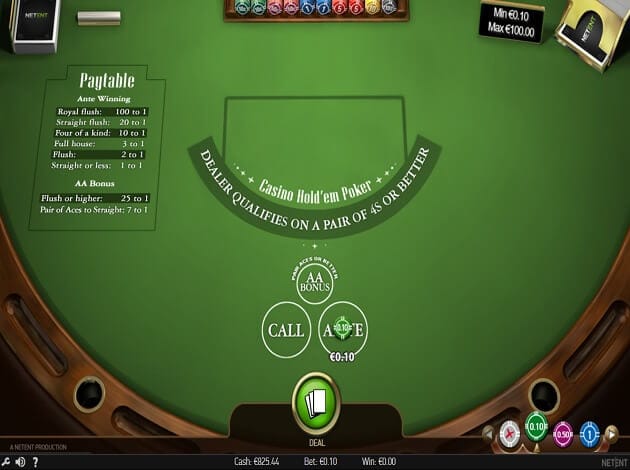 About The Game
Like with most table games that you may have played in the past, whether they would be online or land based, you have to place an ante bet first. You and the dealer will be dealt with 2 card facing down, which will be your hold cards. To play your hand, you will need to make a bet that's double your ante bet, and then decide whether you want to fold or play. If you decide to fold, you'll lose your ante.
Afterwards, the dealer will draw 3 cards and place them at the centre of the table facing up and will become community cards. This is otherwise known as a flop. You'll be given the chance to bet again, but it can be the same amount as the ante if you want to. Then, another community card will be added to the centre of the table facing up. You can bet or fold again, but it would be your last time in doing so as the 5th and final card will turn up facing up.
In the finale, the dealer will turn over his cards to reveal the best hand that the house can make. To make the best hand that you could get, you can use both, none, or 1 of your hole cards in combination with the other 5 community cards. And as predicted, if you have the best hand, you'll receive the even money for your bet. You can find more of their games and amazing bingo deals here.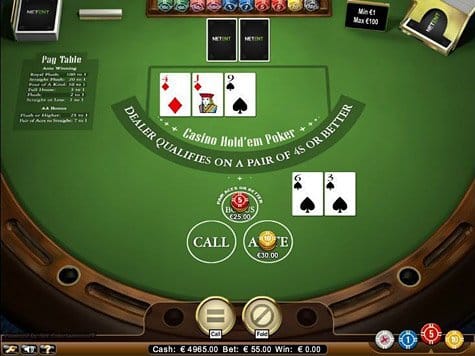 The Verdict
It's always good to play something familiar yet different at the same time. Casino Hold'Em is proof of that idea. The method of trying to gain the best hand at the table is what makes most of the bingo games players turn their heads a bit before they would place their bet and get excited over what cards they would get.
Nevertheless, the feel of being at an actual table where you'd be playing against the dealer is still present in the game. So, after learning about the online table game, and learning about how to play it, do you feel like you want to give Casino Hold'Em a shot? Or did you enjoy playing Casino Hold'em and want a new game? why not try Chilli Heat?