80 Ball Bingo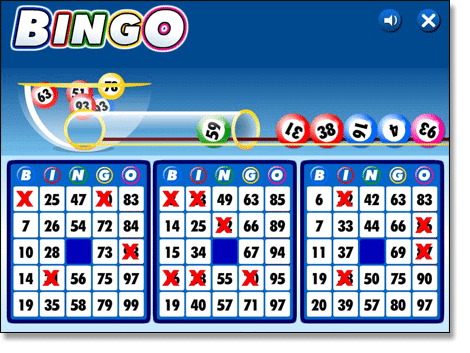 Bingo is one of the most popular pastimes for the British public and there are so many options out there to choose from.
Barbados Bingo is one of the best websites for those looking for a classic game of 80 ball bingo, as they have so many different versions as well as a good range of additional casino games and bingo games.
80 ball bingo is a classic bingo game that is quite simple so it is suitable for all kinds of players. No matter what your skillset is or your experience with bingo, 80 ball bingo games are going to be so fun for you to play.
QuickLinks: Carnaval | Very Merry Christmas | 7s to Burn | Goldwyn's Fairies Slot | Lucky Irish | Centurion Slots | Zodiac Bingo | Pixie Slots | Pyramids of Giza

About Barbados Bingo & Our 80-Ball Bingo
At Barbados Bingo no deposit the sun is always high in the sky and the mood is just as sunny as there is a lot to be enjoyed at this online bingo website.
This bingo site has a great range of bingo games and casino games, including slots. The most popular category of games is 80-ball bingo which is something all players will be familiar with, whether or not they have experienced online bingo before or not.
Barbados Bingo has a great range of 80 ball bingo games, each with their own corresponding chat room that players can use to connect with one another during gameplay.
In order to play 80 ball bingo at Barbados Bingo, you will need to make an account. This does require an email address as well as for players to accept the privacy policy and the cookie policy. This means that the website is allowed to use cookies to provide targeted advertising. You do not have to accept Barbados Bingo to use cookies.
Our Bingo License & Regulation
A great thing about Barbados Bingo is the fact that it is fully licenced for players within the United Kingdom.
It is licensed by both the Great Britain Gambling Commission as well as the Gibraltar Gambling Commissioner, who is assigned by the Government of Gibraltar.
A casino licence will determine how safe and secure bingo sites really are so they are important to check.
This means that their gaming services and bingo promotions are legal for use within the European Union, which is great news for players in the UK who operate under the Gambling Act 2005.
How To Play 80-Ball Bingo?
80 ball bingo is one of the most popular forms of bingo to play and it can be an incredibly fun experience.
As you can imagine, 80-ball bingo is a bingo game that relies on 80 balls instead of the traditional 75 ball. This makes the game of bingo more fast paced and offers more chances to match the winning numbers that games with fewer number balls.
This is a very simple game, which could be why it is such a popular option for bingo players. 80-ball bingo has a straightforward format and it will not take you long to get into the swing of things.
You do need to be aware of some basic steps when it comes to playing 80 ball bingo.
In order to play 80-ball bingo, or any kind of bingo game for that matter, you first need to purchase bingo cards.
As you are playing online at Barbados Bingo, this is a very simple process. Select the 80 ball bingo game you want to play at Barbados Bingo and you will be asked how many bingo tickets or cards you want to purchase.
The bingo card will come with rows and columns of numbers which you will be able to mark off once they have been called out by the bingo caller or computer.
The aim of the game is to get a full house, which means all of the numbers on your card have been called out.
It is possible to get prizes for having a row or line of numbers marked off on your ticket, but the best prizes come from getting full house from the various combinations of numbers that have been called out. Read more about how to play bingo.
About 80 Ball Bingo
As we have mentioned, 80 ball bingo has 80 numbered balls in play.
In this bingo game, each bingo card or ticket is a grid which consists of 16 numbers made up of four rows and four columns. The first two lines are typically numbers 1 through 20 and the remaining two lines are the numbers 21 to 39.
In order to win full house, all four rows and four columns need to be ticketed off which means that throughout the game all of the numbers that have been called out are on your card.
When playing 80 ball bingo online at Barbados Bingo, most players will purchase multiple bingo cards to increase their chances of winning.
The more cards you have, the higher your odds are which means a greater chance you have of winning the game as each card only gives you 16 numbers out of a possible 80 ball.
With variants of bingo tickets, there are more grids to choose from and more chances that you will find sixteen of the possible eighty balls on offer.
There will be multiple bingo round in each bingo game on Barbados Bingo, so there are various ways to win.
Getting The Most From Bingo
Barbados Bingo is one of the best places to start if your are new to 80-ball bingo, or any numbered ball bingo for that matter, due to their straightforward and easy to navigate catalogue.
This will give you a chance to become accustomed to the lingo that comes with bingo as well as understanding how all the rules of the game, so you are in with a better chance of winning it big.
80 ball bingo is the most popular form of this game for players online as it is fast paced and offers a good chance of winning. It's important for players to check the withdrawal policy as well as any deposit bonus that may be awarded to new players to get more for your money.
90 Ball Bingo is another amazing game available at Barbados!