Monte Carlo Classic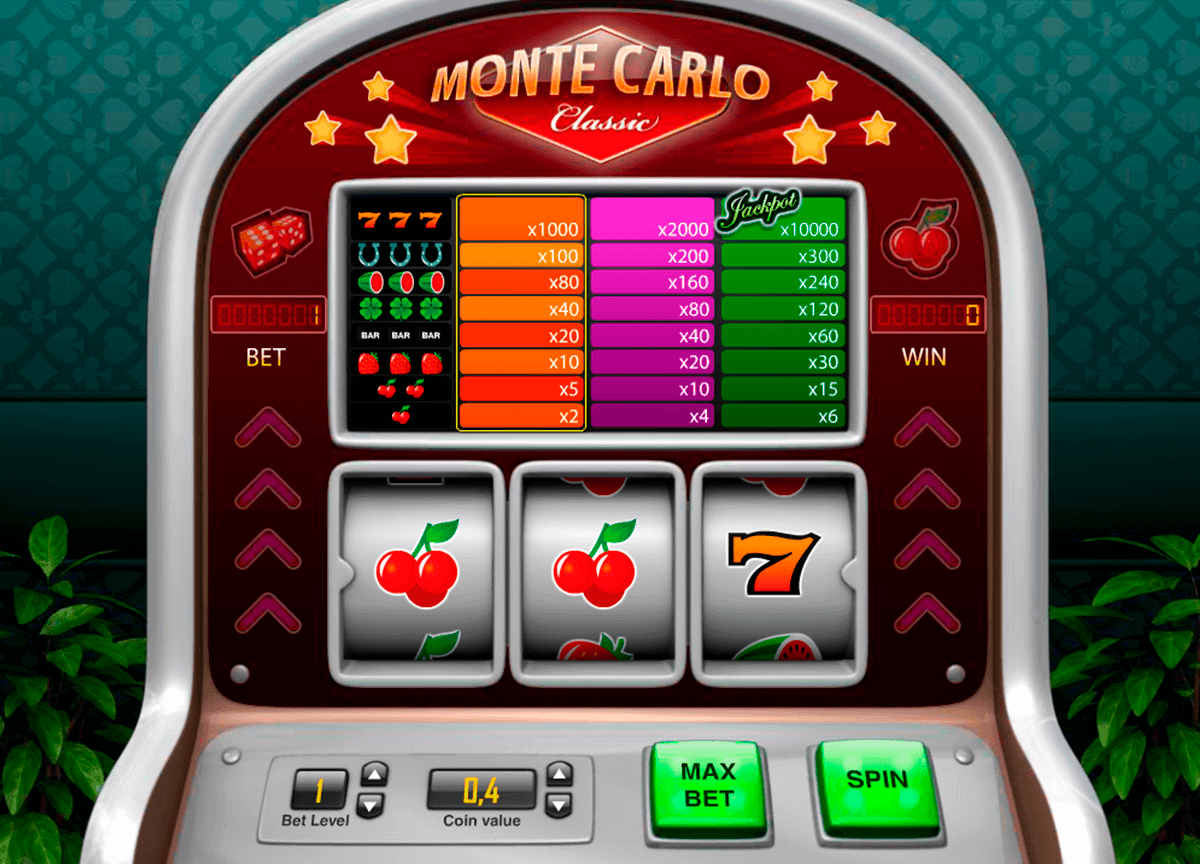 If fruit slots are your bag then you should know that there are plenty of options out there for you to choose from, each more juicier than the last. But have you heard of the suave and sophisticated fruit slot titled Monte Carlo Classic from Barbados free play bingo? Whether you have or haven't is irrelevant because you have now. This is your traditional fruit slot but with a rather sweet twist, a blend of old meets new in a way that you cant help but appreciate. This game gives players the chance to win cash almost instantly. This slot is also an experiment from developers Pariplay, who in the past have stuck to a rather basic format in how they go about creating slots. In the past their slots have stuck to a rather basic formula, with Monte Carlo Classic there is a change in the air, a very welcome change. Want more than a taste? Read our full review below to get your fill.
Quicklinks: White Wizard Slot | Bandits Bingo | Fluffy Too | Happy Birds | Barry the Leprechaun | Faiground Bingo | Rainbow Cash Pots | Mad Mad Monkey | Piggy Payout Jackpot

About the Developer
A figurehead in the RMG community: Pariplay, the bingo games developer of the future. Pariplay has always prided themselves on working towards the player, working alongside multiple websites to gain ways in which they can continue to get better their in game experiences. With over 2 dozen well known titles, we think it's safe to say that Pariplay will always be classed as one of the ace developers in the industry. They also added bingo bonuses UK in their games arsenal.
About the Game
Before you even consider playing this slot we would suggest you get comfortable/acquainted with the pay table, this is where you can plan out your preferred play style. To begin this slot simply select your bet amount for each of the reels and spin away. Each of the symbols you see on these reels reflect all of your favourite symbols, lucky 7's will be your path to high scores if you do want to aim for the highest possible pay-out. The more you match these symbols within the winning pay-line the higher your pay-out will be. There is a jackpot here that sits pretty at x10,000, which can only be awarded through matching these lucky 7's.
The look and feel of this slot is very much a realistic portrayal of life inside a rather extravagant casino. This is a 3 reel game that makes it rather simply to play. This is the perfect entry level slot if you haven't yet played an online slot before in your life and wish to learn. See below for our closing thoughts.
The Verdict
There are thousands of fruit games out there that all try to get you interested in a basic format. There is a mould out there for what people enjoy in these types of vintage slots, although they all kind of blend into one when you try to think about one particular fruit slot over the other. Monte Carlo Classic is a very welcome change to this set formula, with the developers actually trying something a little different without straying too far from its intended path. These waters can be hard to navigate, especially when you are going in a direction that you haven't visited before. Pariplay have managed to create something that bends the wheel just enough for you believe that one can reinvent a tried and tested method of success.
If you enjoyed Monte Carlo Classic why not try starburst and play now.