Friday Fun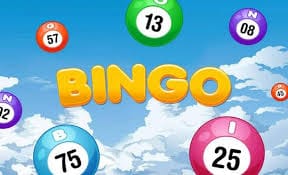 Head over to Barbados Bingo today, where you can find a brand-new Jumpman exclusive UK bingo online room titled Friday Fun. A wholly new bingo game - the first play was only on May 29 2020, this is the place to go when you need to get your next Friday Fun fix!
It's not all about the fun though - the prize is serious. It's a big one for online bingo, because with Friday Fun players can win a share of a huge real cash prize every week!
The online bingo game plays every Friday from 8pm, and the amount players can win from totals £2,500 - that's £10k a month! Friday Fun is all about inclusivity, and there is a great prize breakdown of £1,000, £500 and £300 for first, second and third winners.
This is part of what makes this game so amazing, it's got so many prizes and gives plenty of players the chance to win! From £100 to £250 for those who don't nab the top cash prize.
The theme of the game is all about fun, and it's reminiscent to the most fun the of the year for anybody! That is our birthdays. The screen is filled with fun streamers, bright colours and brilliant balloons, with the bingo game all set out right before your eyes in a grid formation. Read on to find out more about Friday Fun.
QuickLinks: Carnaval | Very Merry Christmas | 7s to Burn | Goldwyn's Fairies Slot | Lucky Irish | Centurion Slots | Zodiac Bingo | Pixie Slots | Pyramids of Giza

About Jumpman - The Pioneers Behind Friday Fun
Jumpman Gaming was founded in 2009, and strive to disrupt the competitive online casino market across the world. In fact, some might say they already have unique acquisition offers, bespoke online bingo games and excellent loyalty programmes.
These are just some of what have already become standard products from Jumpman. A UK based product, Jumpman Gaming is continually evolving as they expand into other regulated markets in the business.
This games developer boasts over 600 slots and counting, and some glorious 75 ball and 90 ball bingo options. One of the fastest growing B2B networks around, it's not hard to see why Jumpman is gaining popularity in the industry now more than ever.
Friday Fun Gameplay
This online bingo game is in keeping with the traditional and classic style of bingo gameplay, and as such gameplay is super easy and super fun. First of all, get your Friday Fun online bingo ticket.
Then, all you have to do to win from the huge jackpot real cash prize is get a line or a full house before anyone else does. With Friday Fun, that's easy as it could be a single line, two lines or even a full house!
Whichever it is, you can win as much as £2,500 for the full house prize, or a decent win of £100 for the smaller wins. Next, all that's left to do is collect your cash prize.
Friday Fun is one of the easiest online bingo games to play, and it's tonnes of fun which is part of why it's already so popular at Barbados Bingo. You can learn the ropes and play the game fast too, which is another reason to simply give it a go if you aren't already an online bingo connoisseur.
The gameplay with Friday Fun is more traditional, so it's got the standard numbers from 1 to 90 and a set of six tickets on the screen. However, you can buy a lot more if you want to!
The aim of the game with Friday Fun is in keeping with the traditional way bingo is played - get a line or full house first and you can win.

Bonus Features in Friday Fun
The first game of Friday Fun launched on 29th May - indeed a Friday, and it has a lot to offer players. You could say the bonus feature is the brilliant gameplay alone, but we won't.
Play from 8pm to win a share of £2,500 in real cash prizes weekly. That means there's £10k up for grabs a month. The bonus is that with Friday Fun, there's a prize for every player.
For the Full House you can win £1,000, 2 line wins get £500, and 1 line wins get £300. This is what Friday Fun so epic, apart from the fab gameplay: near enough everybody wins!
There's no exclusive single wonder win, so everyone gets a share of the cash prize. We're not kidding - 1TG wins get £250, 2TG wins get £150, for 3TG wins there's £100 and the same goes for 4TG and 5TG wins.
Not too shabby. Now there's something to do on a Friday while we're stuck at home too, what's there not to love about this online bingo game?
It's easy to learn how to play Friday Fun bingo so you can pick up and play the game anytime, wherever you are. One of the main things you should know, however, is how to get a full house.
You need to have all your numbers on the screen and crossed off your bingo ticket to win the full house - and yes you can still shout bingo!
Last Thoughts on Friday Fun - Hit or Miss?
Friday Fun is what it says on the tin, for lack of a better expression. The simple gameplay and easy rules make it a more relaxing traditional-style bingo affair when it comes to bingo at online casino sites too.
The bright and colourful background is a nice design, and overall the whole thing comes together really smoothly. It's an exclusive release by Jumpman Gaming, which prides itself on their disruptive games abilities.
This one does exactly that, with some competitive prize offerings that some other online casino bingo games will likely struggle to rival. Overall, it's a great online bingo release from these guys and a tidy offering at Barbados Bingo.
All in all, aside from the great gameplay and display the cash prizes add a lot to this. There aren't many online bingo games where you can win hundreds without getting one of the biggest wins.
This makes the game very appealing and suits all budgets as you can buy as many cards as you want. Why not give Friday Fun a try this weekend and see what you can win?
You can also try other amazing bingo games like Vegas Strip Blackjack today!