Spellcraft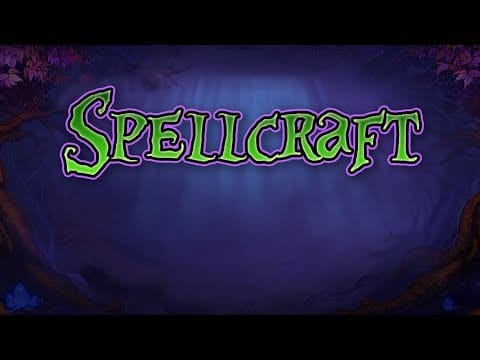 Witches have played many parts in our stories, both that we heard as children and as we've become older - they've been evil, wicked and cruel, as well as kind, loving and gentle. In the end, we've got a love for them, alongside a sort of fear of what they can do. Arguably, this could be why the aesthetics of Spellcraft work so well at drawing us in: it puts a spell on us.
Bad puns aside, this 5 reels slot machine is an old favourite of many, as it has a charm of a gaming era gone by which can be played through Barbados bingo site. No, it isn't aged by years and years, but the subtlety of its graphics, in addition to its diverse but simple features, all help to create a Playson game you won't soon forget. The brand may have created far more contemporary looking games since the release of Spellcraft, but this is still a title that keeps on giving.
Quick Links: Twinkle Jackpot | Candy Spins | Battle of Red Cliffs Slot | Ozwins Jackpot | Boss Bingo | Gonzos Quest | Nacho Libre Slot | Guns n Roses Slots | Sugar Train

About Developer
The birth of this game comes from the HQ of Playson in Malta, where the company has been creating games since its establishment in 2012. Over the years they've managed to weather many industry changes, with their games always remarked on for having interesting features and unique aesthetics.
Even in spite of all the games created, the team has remained small in numbers, with no more than 250 employees spread out in various locations. This may be an international label, but it's one that has kept its company close knit and in touch with reality. Consequently, we get more high qualify HTML5 casino promo games, rather than a brand just looking to make a fast buck or two.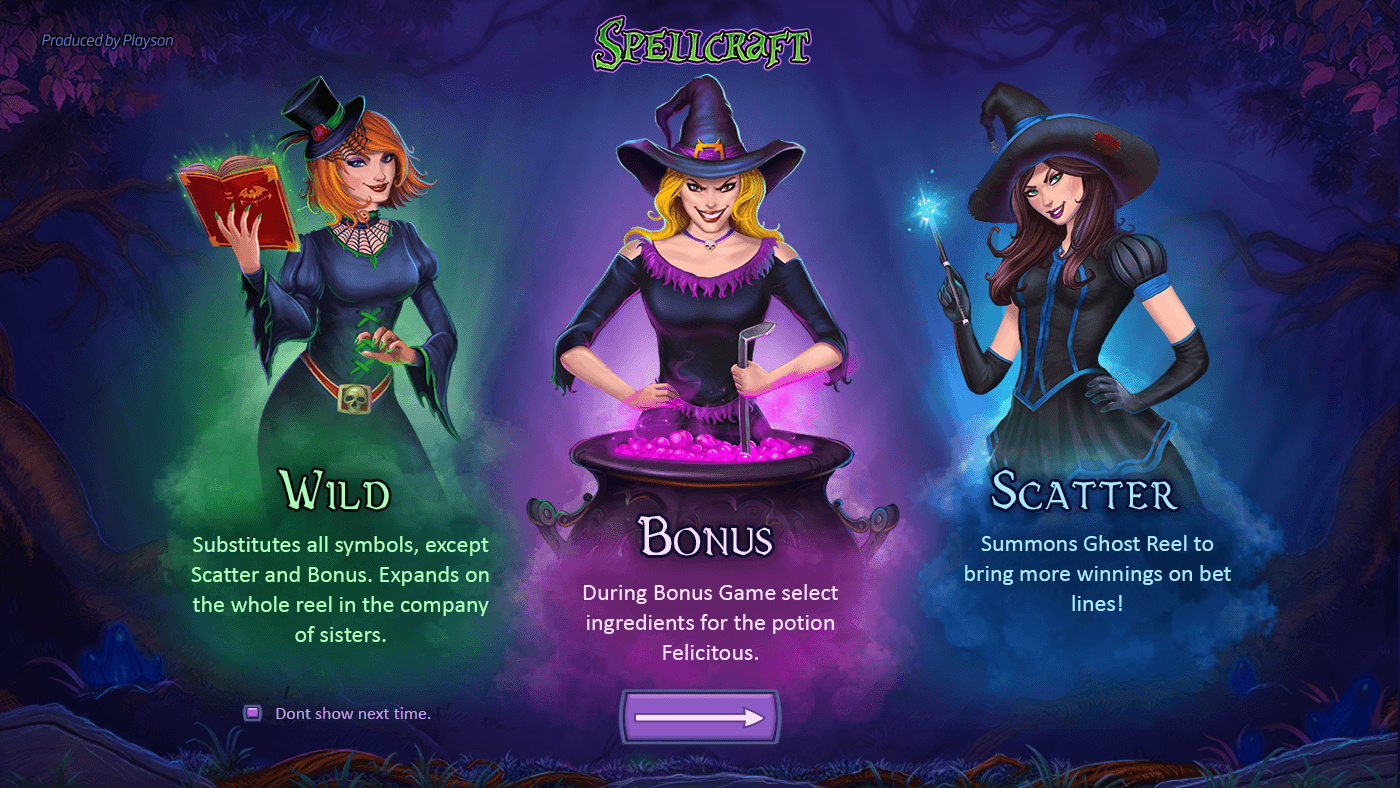 About the Game
In spite of this being a Playson title, the accessibility of this spooky slot is less friendly than normal, with a minimum bet of £27 being asked of players. Nevertheless, for that fee you get 25 paylines of possible winning combinations, alongside a paytable of wealthy icons, with three of the symbols being the key to special bonuses.
Instead of being filled with animated characters, this is an illustrated piece that reminds us of classic Disney films; it's got an innocence about it that sets the mood. Furthermore, unlike with other Playson titles, the price of your wager won't alter the potential returns, and so all gamers are placed on an equal playing field.
● Ghost Reel: The scatter, our blue witch, is how you activate the Ghost Reel, a unique name for the free spins round. Instead of having the 5 reels to use, an extra one is thrown in as you play.
● Power of Three: This extra comes from the green witch, bringing you the chance to watch as wilds expand across the reels they inhabit. This will only happen if you get a wild, scatter and bonus symbol together on the same reel.
● Bonus Game: From the last witch, the purple one, we get a pick me bonus that guarantees you a win, you just don't know what it'll be. There's four rounds to be played, with you able to win multipliers, spins, instant money, and so much more.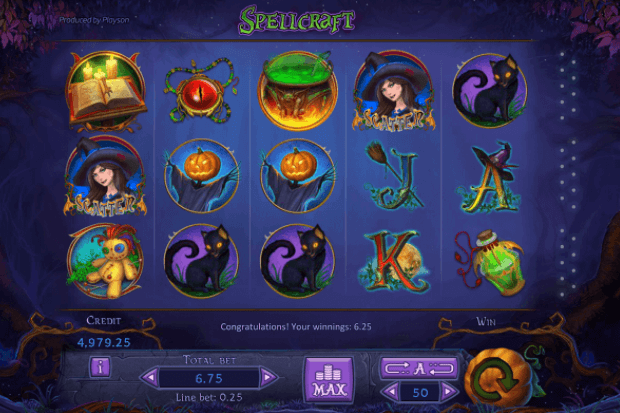 The Verdict
You may not have thought it when you first started playing it, but Spellcraft is one of Playson's best titles. In fact, we'd go so far as to say it's one of the best slot machines in general. Although its visuals are somewhat dated now, it has a high variance set of features that keep you on your toes, and the enjoyment of the game ticking over. It's simply magical. Can't get enough fun? Here's a list of fun bingogames you can try too!
If you enjoyed Spellcraft, check this game - play here.