The Lost Riches of Amazon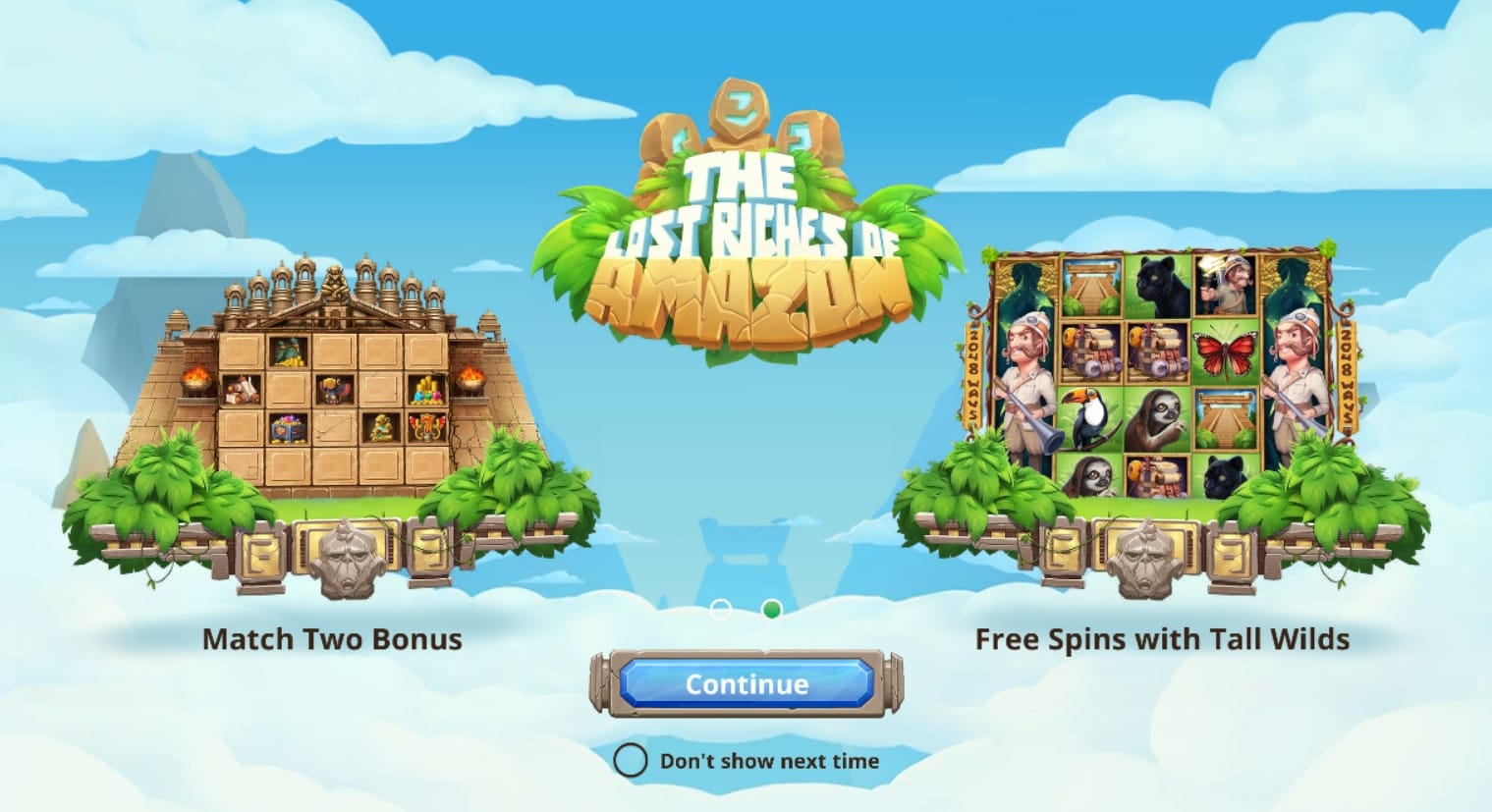 We hope you've packed your bags because The Lost Riches of Amazon is going to take up a lot of your time. This Foxium produced slot machine not only smells of fresh possibilities, it has a paytable that's overspilling with interactive content; move aside old school brands, a new school label is in town.
Thriving upon a green matrix of lush leaves and golden structures, this lives, breathes and eats the jungle theme it's trying to project, so much so that we become lost within the 2,048 ways to play. This is a huge game, providing a range of opportunities not normally seen from such a young label, and so we're more than a little bit excited.
QuickLinks: Carnaval | Very Merry Christmas | 7s to Burn | Goldwyn's Fairies Slot | Lucky Irish | Centurion Slots | Zodiac Bingo | Pixie Slots | Pyramids of Giza

About Developer
You may have already guessed this, seeing as the name Foxium doesn't come up often, but this iGaming label is fairly new to the circuit. Having started out in 2015, it has only a handful of online UK bingo to offer its customers, which pales in comparison to big name brands.
As for where Foxium is based, they're a company in Estonia, a destination that while nice, isn't exactly part of the iGaming scene. This could end up going against them in the long run, but judging by the success they've experienced thus far, we suspect that this brand can overcome its hurdles and make its way to the top.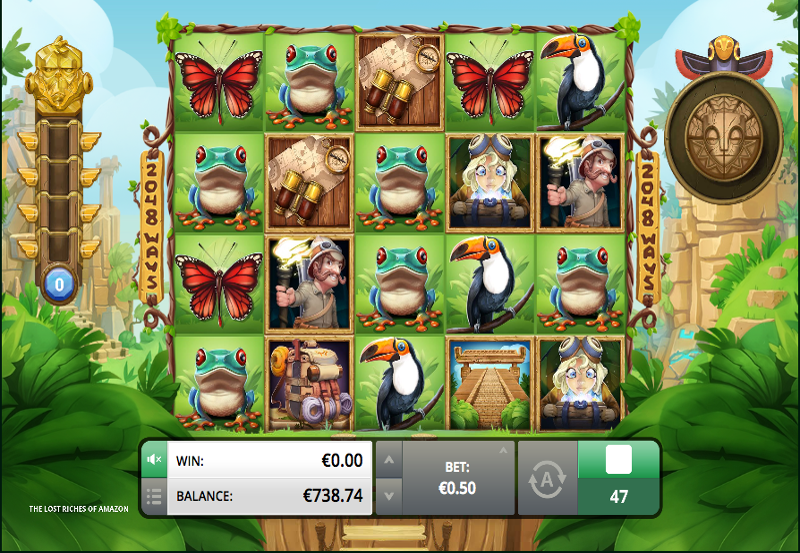 About the Game
One thing's for sure, nobody can say that there's not a lot to look at when playing The Lost Riches of Amazon. It's packed full of incredibly detailed symbols, bringing to life a theme that we've seen many times over, yet managing to make it feel like new. The 5 reels offer multiple ways to win, allowing for greater level of variance.
What is more, the symbols of the paytable offer a broad spectrum of extras, with free spins only a tip of the iceberg, or spear in this case. If you have at least 50p to your name, this game can be fired up and take you on an adventure that would rival Lara Croft's discoveries.
● Wild Gathering: In a curious move, players need to collect wild symbols as they game in order to activate a wild based extra that dominates the grid. It'll take 12 symbols to do it, with the gauge next to the grid measuring your progress. Be warned, if you change your bet, the wild gauge resets.
● Golden Monkey Head Gathering: Similarly to the above, you need to collect the golden monkey heads in order to unlock the mini game. To keep everything quick paced, the number of heads impacts the type of bonus you get. Sometimes you'll have a matching up activity to savour, while other times it'll be a wheel of fortune type bonus.
● Respin: Should any of you get the lucky coin, a respin will be granted. This respin will keep happening until a win is formed, and best of all it won't take any of your money along the way.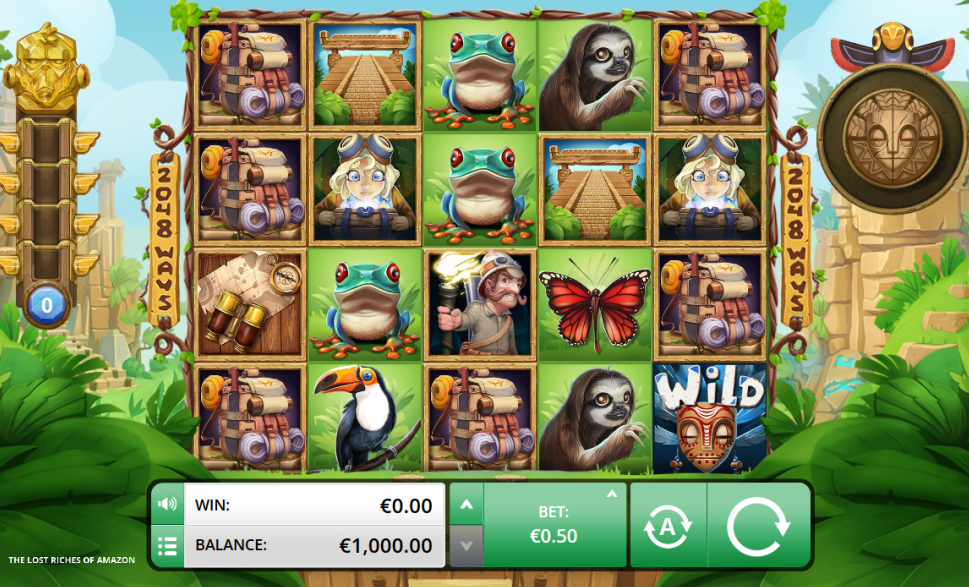 The Verdict
Foxium has impressed us with this online slot, as it has such character and scope, not to mention it's easy to play even for the most inexperienced of gamers. Those of you who seek more minimal slots may find this overzealous, but for everyone else this is a holy grail of slot machines. It delivers every single time, with the mini games changing depending on your luck. Experience more fun when you try playing bingogames at Barbados Bingo!
Check out this Barbados game if you enjoyed The Lost Riches of Amazon.