Venetian Rose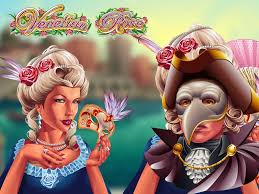 Venice: beauty the likes never known in a location that almost feels to exist in the confines of our imagination. The ladies of Venice have forever searched for the ever-elusive venetian rose, the same flower that is the main premise to this online slot from developer Nextgen Gaming. Playing this bingo online slot is like being aware of an entire dream, where one can surround themselves in masquerades on the daily.
QuickLinks: Carnaval | Very Merry Christmas | 7s to Burn | Goldwyn's Fairies Slot | Lucky Irish | Centurion Slots | Zodiac Bingo | Pixie Slots | Pyramids of Giza

About the Developer
Developer Nextgen Gaming is not only a recognisable name in the online slots industry but is also a prominent figurehead for it's peers to look up too. With titles such as 300 Shields, to the bloody Blood Lore Wolf Pack, it's easy to see why Nextgen Gaming is renown as being one of the go to developers for this kind of entertainment, and that's exactly how they like it.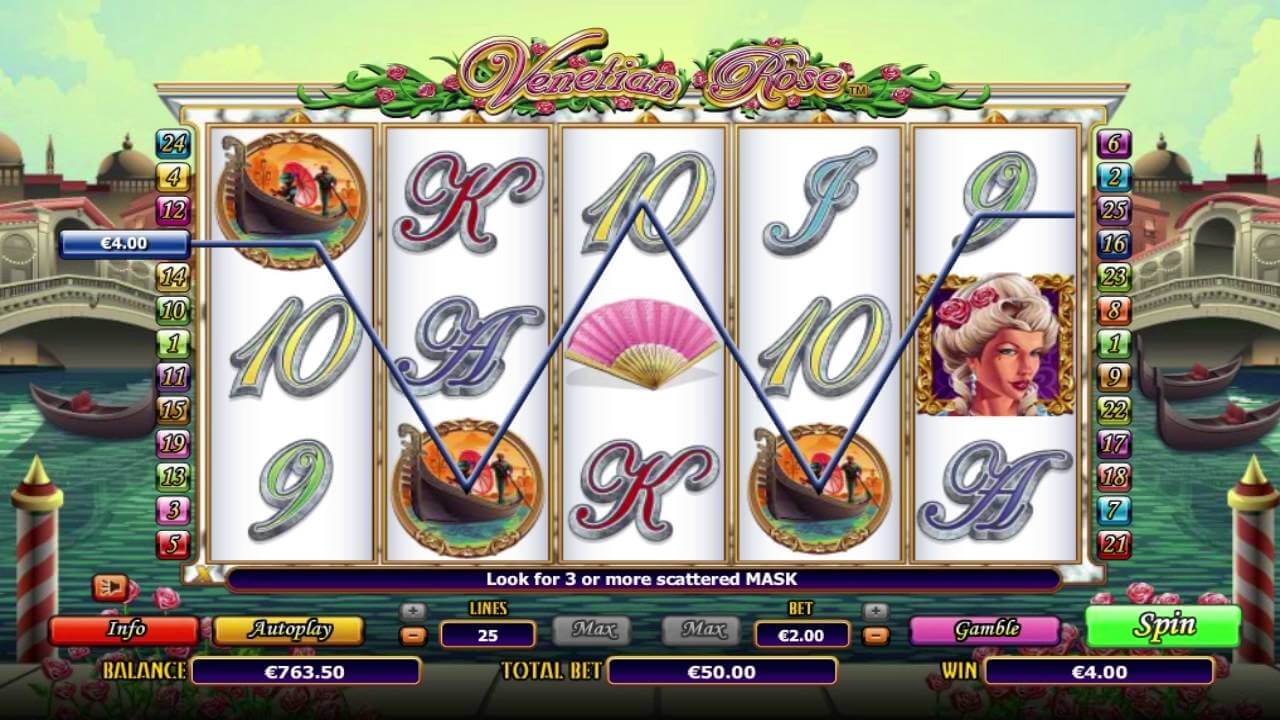 About the Game
This 5 reel slot is one that is rife for different levels of playability. We recommend immersing oneself in this world for a couple of spins just to get a feel for a life of luxury. Symbols in this slot include: letters written to you, fans, glasses and much much more that we aren't going to spoil. Scatter symbols take the shape of masks and the venetian rose itself serves as the wild. There is also a variety of different features on offer here, including free games and other exclusive features that can only be found in this slot. Venetian Rose can be played on multiple devices as well as on mobile, allowing one to indulge in a different kind of life, on the go, anywhere and everywhere.
The design of this slot lends itself to a very specific location and period. You will be telling everyone that you want to move to Venice after you have played this slot for yourself. The colours are lavish and the design is purposely created to give a specific type of feel. This is a slot perfectly crafted for many of different slot backgrounds; novices and veterans welcome. You may start out a pauper but will end a prince, trust us when we tell you that you will make a transformation of sorts. Playing this slot on a low bet will allow you to bet accustom to how you wish to play moving forwards. Bets can be placed from as little as 10p per spin, to as high as £10 with more surprising prizes.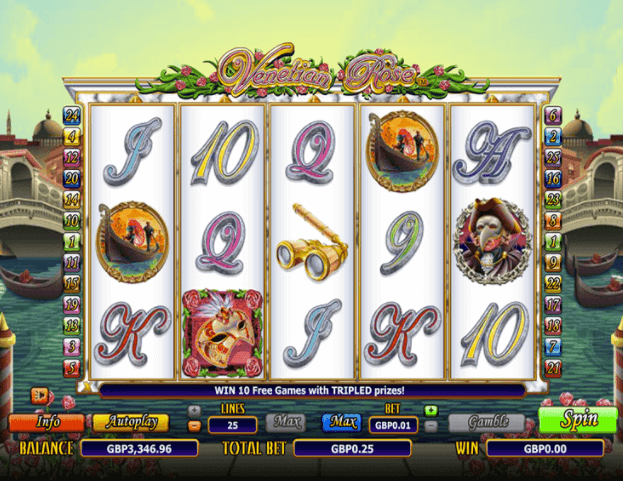 The Verdict
The Venetian Rose is one that blooms only once in a blue moon (or all the time if you play this slot out for yourself). Everyone wants it but not everyone knows how to obtain it, The Venetian Rose. Everyone wants to worship it but not everyone knows how: The Venetian Rose. Everyone wants to win big but not everyone knows how: The Venetian Rose. The Venetian Rose: A walk in the light with a slot of sophistication and imagination, a very welcome change indeed, be sure to play this slot for yourself, and lose yourself in the reeling. Looking for more? We have listed out the best free bingo games online you can try anytime!
If you enjoyed Venetian Rose, check out this Barbados casino slot.