Wild Pops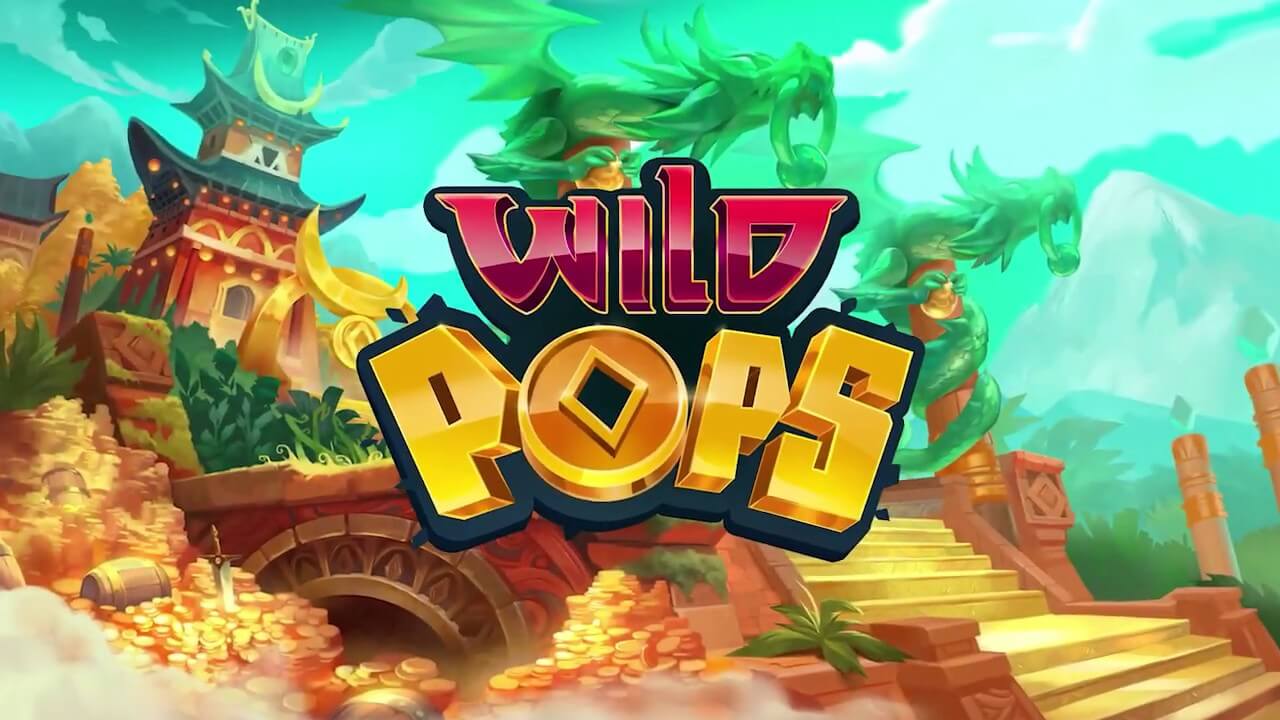 The latest of Yggdrasil Gaming's Masters programme outputs is called Wild Pops, and it is quite a banger.
It's a pretty volatile game so be prepared for a bumpy ride, but get ready for this: the maximum win available to players in Wild Pops is a whopping £547,050. Over half a million is a life-changing sum of money so this slot is not something to be sniffed at!
You can play Wild Pops today alongside the best online bingo and slot game at the home of the best online bingo, Barbados Bingo.
Quick Links: Twinkle Jackpot | Candy Spins | Battle of Red Cliffs Slot | Ozwins Jackpot | Boss Bingo | Gonzos Quest | Nacho Libre Slot | Guns n Roses Slots | Sugar Train

Avatar UX and Yggdrasil Gaming - The Developers of Wild Pops Slots
As you may have read in our previous reviews, Yggdrasil Gaming is some of our favourite and new free bingo games and slots developers going.
Recently, Yggdrasil Gaming has rolled out their 'Masters' programme which is similar to Microgaming in that Yggdrasil Gaming are scouting for the best up and coming online bingo and slot game developers to assist them to get to the top. This is beneficial to both parties as the newcomers get a chance to shoot for the limelight with the big dogs, and Yggdrasil Gaming get to lay claim to some fantastic slot games and have a hand in the development of them.
That's exactly what's happened with Avatar UX and Yggdrasil Gaming in the development of Wild Pops. It's not their first collaboration together and we sure hope that it won't be their last. If Avatar UX keeps on putting out slot games of the quality that they are currently going at then there is no reason that they won't become some of the best online bingo and slot game developers in the business. So, keep an eye out for them and play their slots at Barbados Bingo today, Wild Pops included.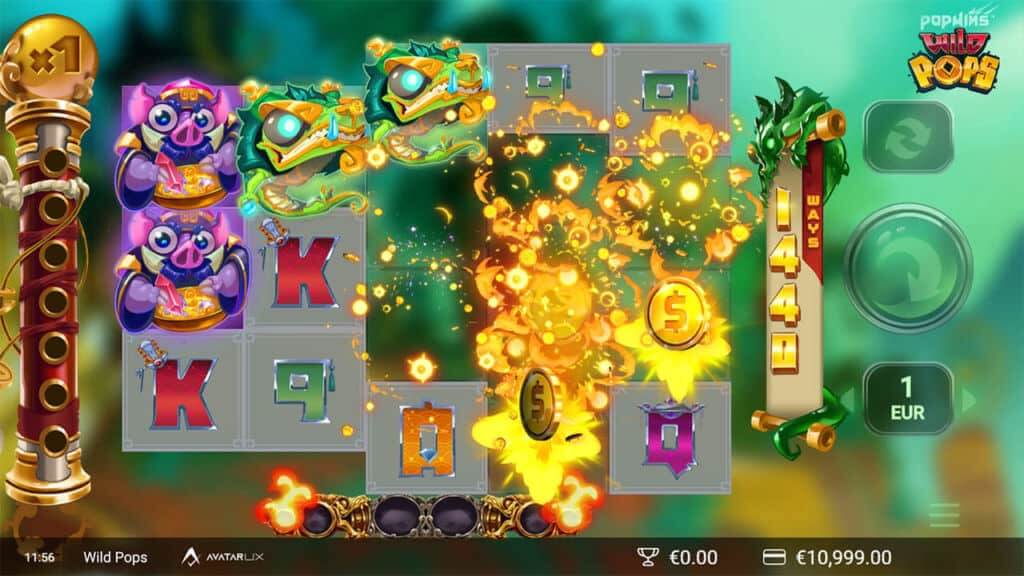 About Wild Pops
With a grand total of 33,614 ways to win, with one of them being the amazing max win of over half a mil-lion that we mentioned before, Wild Pops has some serious winning potential. It's incredibly well de-signed too, thanks to that collaborative efforts of both Yggdrasil Gaming and Avatar UX.
Wild Pops using the cascading payout system which we feel they may have learnt from Yggdrasil Gaming, but why not? It does the job more than well enough.
The nature of the cascading reels system is that every time you win, all of the symbols that took part in that win will disappear and allow for new symbols to drop into their places. This means that with some luck, you can win multiple times from one single spin of the reels.

Bonuses & Extra Features in Wild Pops Slot Game
The cherry bomb symbols are the wilds here so keep an eye out for them as they will take the place of any other symbol and boost your winning potential. Two wilds will fall every time you rack up a combina-tion win of three or more too.
For every seventh win, the multiplier will increase by one. This rewards loyalty to be prepared to persist with Wild Pops.
On top of this, you can earn three extra lives on the reels every time the grid reaches its full size of 7x5. This means that you can have two losses with the reels at full size without them reverting back to their original size.
Our Verdict on Wild Pops
With its cracking graphics, exciting slot bonuses and a jackpot worth north of half a million pounds, Wild Pops is one of our favourite online slot games of recent months. If there's any slot worth playing right now it's this one, so get involved at Barbados Bingo today alongside some of the very best slots and bingo online.
If Wild Pops still doesn't sound like your cup of tea, there are plenty more slots and bingo online at Barbados Bingo. There, you can play bingo online, or any other form of online casino to your heart's content with games carefully curated so that only the best come through.
On top of this, you can take advantage of some of the best online bingo promotions at Barbados Bingo and slots ones such as the ability to win 500 free spins to play on Starburst with your first deposit.
Fox Fire Slot is another popular title that can be accessed today at Barbados Bingo.