Online bingo has been one of the UK's biggest pastimes since it arrived on our shores in the early 1960s. Bingo was greeted with a massive rise in popularity and passion due to its easy rules and its ability to be adapted to charity work or even fair raffle games.
Even though attendance is declining at bingo halls the online bingo scene is expanding faster than we can keep track of! It seems that bingo is, in fact, here to stay so let's get you prepared to delve into this great game by giving you an insight on everyone's favourite part of bingo… The callouts!

First 10 - Bingo's Most Famous Calls outs
1 – Kelly's eye
This is a reference either to Ned Kelly from ned kelly's helmet or after the famous valiant comics strip "Kelly's Eye" where the character receives a powerful amulet that contained magic! Don't we all wish we had a magic amulet!
2 – One little duck
This is a reference to the shape of the number two and how it resembles a duck! simple, yes, but effective!
3 – Cup of tea
If you're offering! This is basically just a rhyming couplet for the number 3!
4 – Knock at the door
The average number of knocks that people rap on a door. It also rhymes!
5 – Man alive
An ancient bingo call from its inception, a great rhyming word!
6 – Tom Mix/Half a dozen
Exactly what it says, 6 is half a dozen!
7 – Lucky seven
A lucky number for anyone who win a full house on this number!
8 – Garden gate
This was used as a code for a secret meeting or drop off point! Or it might just rhyme!
9 – Doctor's orders
The number 9 pill was given by military doctors to patients with an illness!
10 – [Prime Minister's name]'s den
This refers to 10 downing street and whatever prime minister is in there at the time!
Legs 11 Onwards - Online Bingo Call outs
Find the best no deposit bingo promotions on Barbados Bingo!
11 – Legs eleven
The number eleven looks like a pair of legs!
12 – One dozen
12 is one dozen, a nice even number!
13 – Unlucky for some
An unlucky number in popular culture, beware if you win on this number!
14 – Valentine's Day
This one references the 14th of February, valentines day!
15 – Young and keen
15 rhymes with keen, that's all there is to this one!
16 – Sweet 16 
A saying for a girls 16th birthday, sweet sixteen!
17 – Dancing queen
"Young and sweet only 17" a reference to the ABBA hit!
18 – Coming of age
The age of legal drinking in the UK and the age where many believe you become an adult
19 – Goodbye teens
19 is the last teenage year so this is referencing to the end of your teens!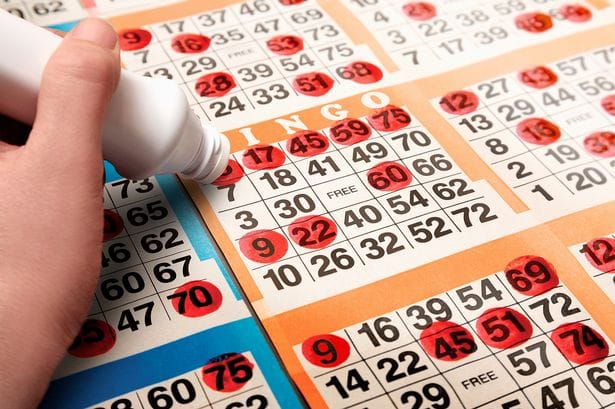 Twenty's Plenty Onwards - No Deposit Bingo Call Numbers
20 – One score 
There are twenty units in a score of something. A unit of measurement
21 – Royal salute / Key of the door
This is a reference to the 21 gun salute for special occasions in the military! Our favourite callout in all bingo games.
22 – Two little ducks
The twos in bingo resemble ducks, two little ducks floating by!
23 – The Lord is my shepherd
This is a reference to psalms 23 "the lord is my shepherd"
24 – Two dozen
What it says on the tin, two dozen!
25 – Duck and dive
2 is a duck and five looks like a snake, so duck away from the snake!!!
26 – Half a crown
Two sixpence was the currency that made up half a crown in old British currency.
27 – Gateway to heaven
A reference to the stairway to heaven, also it's a nice way to think of winning a full house!
28 – In a state
This is taken from cockney rhyming slang "he was two and eight " which means...you guessed it… in a state!
29 – Rise and shine
These numbers simply just rhyme with its counterpart, a great way to start the day!
Learn how to play bingo, with our bingo guide!
Dirty 30 - Ultimate Bingo Number Names
30 – Dirty Gertie
This one references a statue that stands in north London of a naked woman, it could also refer to the world war 2 song dirty Gertie from Bizerte
31 – Get up and run
If you hear this one you need to get up and run around the bingo room, we won't take no for an answer!
32 – Buckle my shoe
Another rhyming match referencing the buckling of a shoe!
33 – All the threes/Fish, chips and peas
This represents all the 3's that you can get in a game of bingo, also it is a reference to a lovely chippy tea!
34 – Ask for more
A rhyming match with the number 34! Nothing less nothing more.
35 – Jump and jive
This is a reference to the dance move, funnily enough, if you call house on this number you have to dance on stage!
36 – Three dozen
This one is simpler than the rest of them, its what it says on the tin. 3 dozen is 36!
37 – More than eleven
A basic rhyming phrase that doesn't means much at all!
38 – Christmas cake
This is another rhyming call, but is actually derived from Cockney rhyming slang.
39 – 39 steps
This call is a reference to the popular movie called 39 Steps.
Find a great historical look at bingo's past!
Life Starts at 40 - Online Bingo Game Calls Numbers
40 – Life begins
Some say that 40 is when life really begins...
41 – Time for fun
If life really has begun now, then it's time to have some fun!
42 – Winnie the Pooh
This is a rhyming call that mentions the well-loved bear created by A. A. Milne.
43 – Down on your knees
This phrase was used in wartime by soldiers.
44 – Droopy drawers
This call refers to the fact that 44 looks like someone with saggy pants.
45 – Halfway there
This signifies the halfway point from 1 to 90 (the amount of balls that can be called in a bingo game).
46 – Up to tricks
A simple rhyming call!
47 – Four and seven
You don't need to be a genius to work this one out!
48 – Four dozen
The fourth dozen from 1-90.
49 – PC
This is a reference to the popular show "The Adventures of P.c. 49" about a police constable working in London.
Read about the rise of the bingo industry.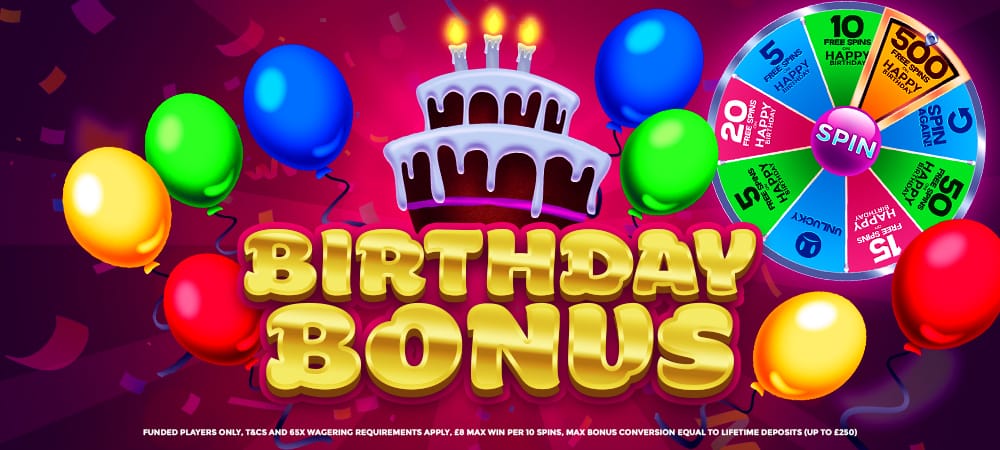 Swifty Fifty - Our Top Online Bingo Numbers Names
50 – Half a century
This one is pretty self-explanatory...
51 – Tweak of the thumb
Yet another rhyming call!
52 – Danny La Rue
Danny La Rue is a call referring to the popular Irish singer who was well known for cross-dressing.
53 – Here comes Herbie
This is the number that appears on the side of the iconic Herbie car.
54 – Clean the floor
Everybody wants to clean the floor with the competition when they're playing bingo.
55 – Snakes alive
This call refers to the shape of the numbers as they resemble snakes preparing to strike.
56 – Shotts Bus / Was she worth it?
A marriage license used to cost 5 shillings and sixpence. So, the bingo callers ask the room if it was worth it.
57 – Heinz varieties
Even though the company sells a lot of products, it is famously known for producing 57 varieties of canned beans. 
58 – Make them wait
This is another rhyming call but people usually call 'Choo Choo, Thomas' back.
59 – Brighton Line
Brighton line is so-called because in 59 minutes, someone can travel from Brighton to London. Especially if they want a fun bingo game.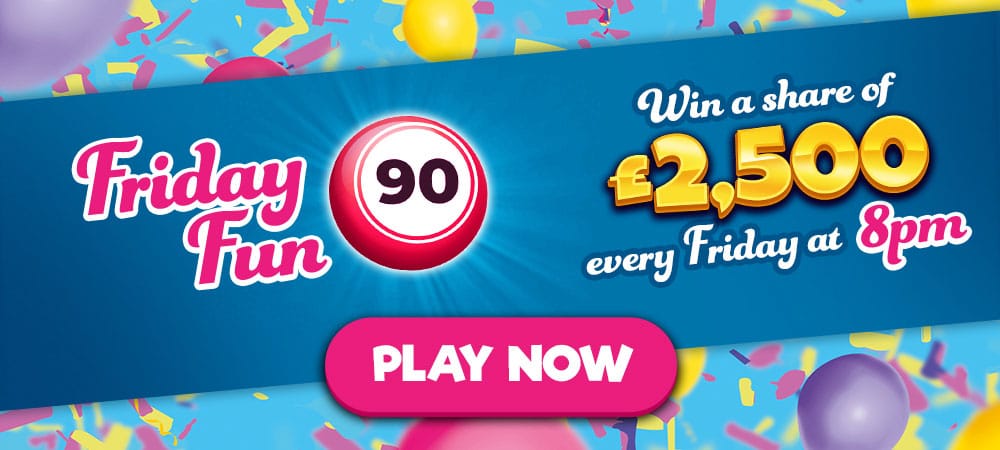 Getting Old - Online Bingo Calling Numbers Names
60 – Five dozen / Grandma's getting frisky
This is either called as the fifth dozen or the age that women could typically retire in the UK.
61 – Baker's bun
Another rhyming call!
62 – Turn the screw / Tickety-boo
Both of these rhyme but tickety boo is an English phrase for 'good'.
63 – Tickle me
A rhyming phrase that's very cheeky!
64 – Redraw
Another rhyming call!
65 – Old age pension
Named in reference to the usual age that people retire.
66 – Clickety click
This isn't the best rhyme but it is creative in that it sounds like a train.
67 – Stairway to heaven
An excellent rhyming call for those Led Zeppelin fans!
68 – Pick a mate
Everything's better with friends! Especially bingo!
69 – Any way up
This refers to the fact that the number 69 looks the same no matter if it is upside down.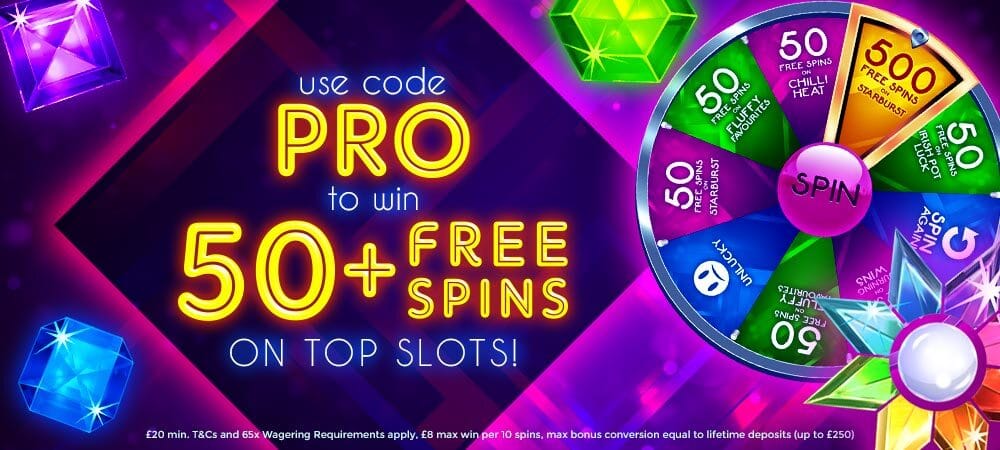 70s Upwards - Our Favourite Bingo Callouts
70 – Three score and ten
Did you know that bingo helps you learn your time's tables?
71 – Bang on the drum
Another rhyming one! Whoever made this one up was certainly imaginative...
72 – Six dozen
6 x 7 = 72. Hence, six dozen.
73 – Queen bee
We bet you're buzzing when this number is called out!
74 – Hit the floor
This rhyme makes us want to groove on the dance floor!
75 – Strive and strive
This is the highest call in 75 ball bingo so strive for a full house!
76 – Trombones
This is a reference to the 76 trombones that led the parade in the 1972 musical and movie "The Music Man".
77 – Double Hockey Sticks
The number seven is lucky for many people, so 77 must be double luck! However, this call refers to the fact that 77 looks like two hockey sticks.
78 – 39 more steps
See call 39 and double it!
79 – One more time
Although it may make you think of the legendary Britney Spears, it just rhymes.
80s - Bingo Calls outs & Number Names
80 – Gandhi's breakfast
This is a reference to the leader of the Indian Independence movement. It is a similar shape to him sitting cross-legged with his breakfast on a plate. We can't really see it either...
81 – Stop and run
We're still baffled by the meaning of this! Surely, this is impossible!
82 – Straight on through
This is similar to the 88 calls, wherein it refers to a curvy lady. However, this time, she appears with a duck!
83 – Time for tea
What makes bingo better? A nice cup of tea that happens to rhyme with three!
84 – Seven dozen
This is the last of the dozens! 
85 – Staying alive
Although this bingo call originated well before the Bee Gees, we still like to think that there's a connection.
86 – Between the sticks
Not only is this call another one that rhymes but it also significant because 86 is the position of goalkeepers, who defend between the sticks.
87 – Torquay in Devon
Torquay in Devon is a call based on the rhyme. It originated from Torquay, which is a seaside town in Devon.
88 – Two fat ladies
This number is also based on the shape that it makes. It looks like two curvy ladies sitting next to each other.
89 – Nearly there
You can also call this number as 'all but one' due to the fact that it is one number away from the highest numeral.
90 – Top of the shop/end of the line / as far as we go
This call is pretty self-explanatory. It is the largest number that can be called and is, therefore, the end of the line.

*Any Free Spins/Welcome Bonuses References are subject to the following: NEW PLAYERS ONLY, MIN DEPOSIT £10, MAX BONUS EQUAL TO LIFETIME DEPOSITS (UP TO £250), 65X WAGERING REQUIREMENTS AND FULL T&CS APPLY