Fruit Basket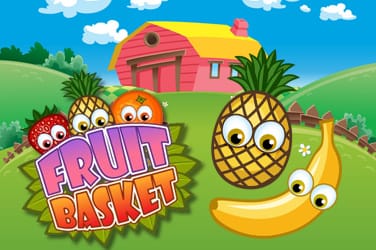 To brighten up your days after you've finished a long hour at work, after you've completed doing all your domestic chores, or after coming back from a boring dinner date with your mum that wouldn't stop talking about getting a new cat for the house, you need to do something a bit relaxing.
Doing something relaxing every once in a while is what makes our lives that little bit extraordinary. If we don't do something tranquil, we would end up going crazy!. So, if you feel like you need to take a break from your daily routine, or want to brighten your day after hearing your mum's cat dilemma, log onto your favourite casino gaming site, and see whether they would have the new online bingo slot 'Fruit Basket' for you to make a bunch of winnings on.
Quick Links: Ave Caesar Jackpot | Big Bad Wolf Slots | Beverly 90210 | Santas Workshop | Holly Jolly Penguins | Enchanted Prince Slot | 20p Roulette | 90 Ball Bingo

About The Developer
There are many nubile online gaming developers that are known to have built the foundation of online casino gaming from the ground up, such as Microgaming and iSoftBet. But have you heard of the young and iconic few that are adding branches to the industry. Well, you will do in a moment.
The developers behind PlayPearls not only provide a large assortment of bingo games like Deep Sea, Chubby Princess, and 28 Spins Later, but they also offer supplies for you to build your own online casino. The only thing that you would need is a license for your games to become accessible legally online. So, let's hear how you would be able to win the jackpots that you have your eyes on when you're Fruit Basket at barbadosbingo.com.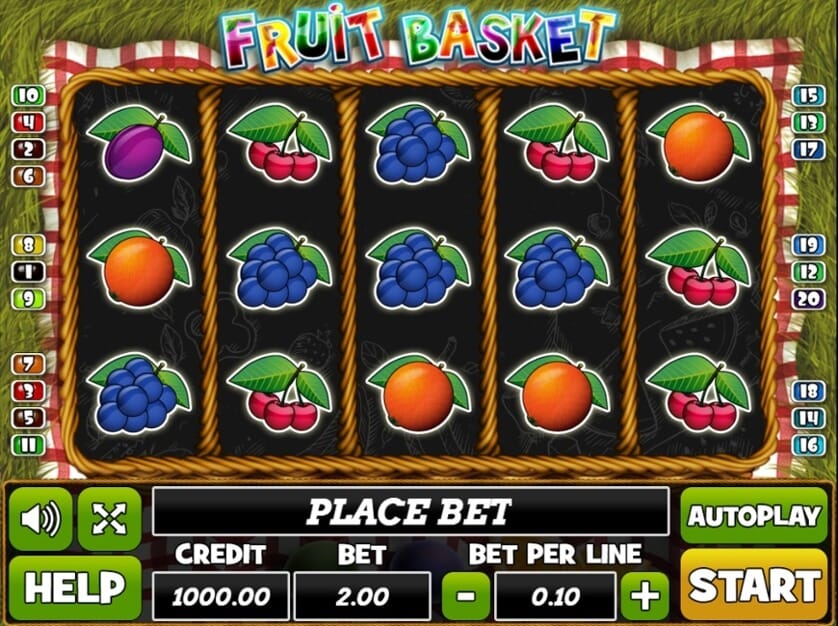 About The Game
After seeing a picnic basket on a blanket set on a nice, grassy field before the symbols appear on the reels, you'll probably start thinking of where to take your sweetheart out for your date! You will see the 7 symbol on a leaf, grapes, lemons, bananas, and strawberries that act as both your base. Some of the base symbols look very similar to the special symbols, which is something quite different if you compare them to how the base and special symbols are laid out in an average slot game.
• Leaf SCATTER: Make sure that you don't mix this symbol up with the other leaf icon with the 7 on it, but when you do get this symbol on the reels, you'll trigger free spins.
• Bell And Leaf WILD: This icon will replace all of the base symbols to help boost your chances of getting a matching combination.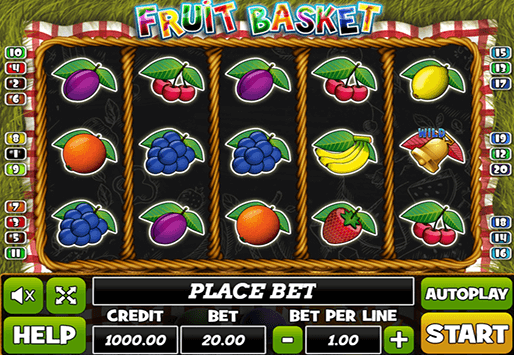 The Verdict
The amount of entertainment and winnings in this game would definitely make any player want to load the game up time and time again, especially on days where it's raining outside and there's no hope of seeing the sun come out. The great contrast in colours that lighten up your screen are good enough to keep your eyes glued to the screen!
If you feel like you need to do something to brighten up your day today, make yourself the time to load up your favourite device and play Fruit Baskets on the best online casino site that you could possibly ask for!
If you enjoyed Fruit Basket why not try Mad Mad Monkey.