Doubleup Ducks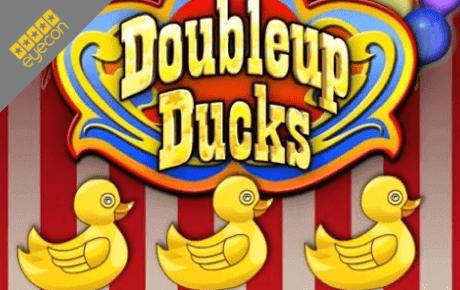 Quack quack ladies and gentlemen gather round. Introducing Doubleup Ducks: a fairground themed online slot from the minds over at Eyecon. How many times can you say that you've spent a day at the circus from the comfort of your own home? We're guessing not that many. This is a 5 reel game, with various different fairground symbols appearing across these reels in hope of being matched by you: the player. The colours here are very bold, and each does a great job of creating a sense of a fairground type environment. Hotdogs, cotton candy, popcorn, you name it, this fairground has it (and don't worry, there are no clowns here, although Pennywise might be a great addition we think). Lots of bingo bonuses UK games like this are worth a try!
Quick Links: Ave Caesar Jackpot | Big Bad Wolf Slots | Beverly 90210 | Santas Workshop | Holly Jolly Penguins | Enchanted Prince Slot | 20p Roulette | 90 Ball Bingo

About the Developer
The very blueprint of the online gaming industry, ironically flows through the veins of the very appropriately titled Eyecon (an obvious pun of iconic). With an extensive list of titles, Eyecon pride themselves on creating lasting experiences for many to enjoy. Themed games are their strong-suit and will continue to be moving forwards with every new release as they begin to carve themselves a very big part of the online gaming industry. When Eyecon makes moves, people tend to notice that is the power of this game company, play their games if you enjoy immersion on a grand scale. You already know where to play online bingo games, don't you?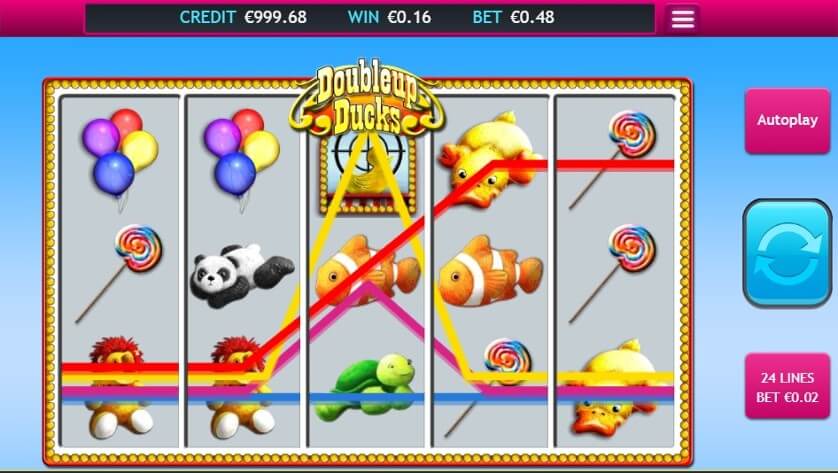 About the Game
Symbols in this slot take the shape of a variety of cuddly toy animals. Expect pandas, monkeys, balloons, elephants, hippos and much much more out of these symbols. The elephant symbol serves as this games wild symbol. The wild here works pretty much the same as other wilds in other online slots: substituting for other higher paying symbols and scatters that open up new avenues for success in riches.
There is a duck shooter bonus round here that is triggered through matching these wild symbols in repeat succession. It goes without saying but players who want to find those high scores should be looking at using these bonus features to push them into the veteran status that so many players hold. At the end of the day, Doubleup Ducks is one of online bingo games that doesn't take itself too seriously which is actually quite nice to behold if one suspends their disbelief. Taking ones-self too seriously will lead to you not enjoying this, as well as countless other slots. Keep that in mind.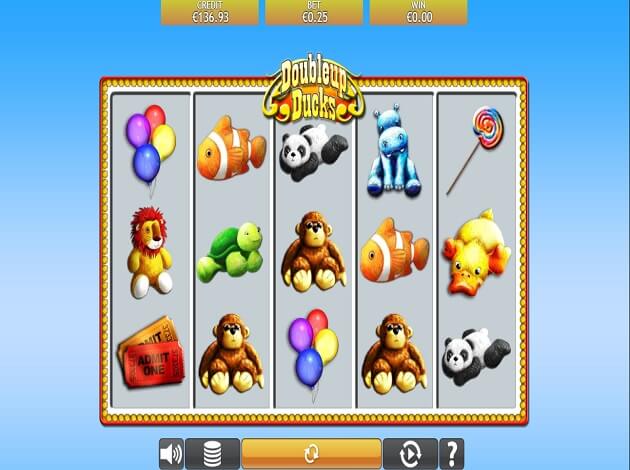 The Verdict
What can we say about Doubleup Ducks that you don't know already? We could tell you that this slot is a homage to slots of old, where themes and gameplay work in perfect harmony to create a rather fun and exciting hegemony. Eyecon has once again gone above and beyond to work their way back into the limelight. This slot is worth all of the attention it is receiving, there's no doubt about it. This is a duck shooter slot done right. A slot that will keep you quacking for hours on end. Just don't go quackers in the process (it's a joke, lighten up will ya).

Looking for more fun? Why not try this Barbados casino slot?