Fairytale Legends: Hansel and Gretel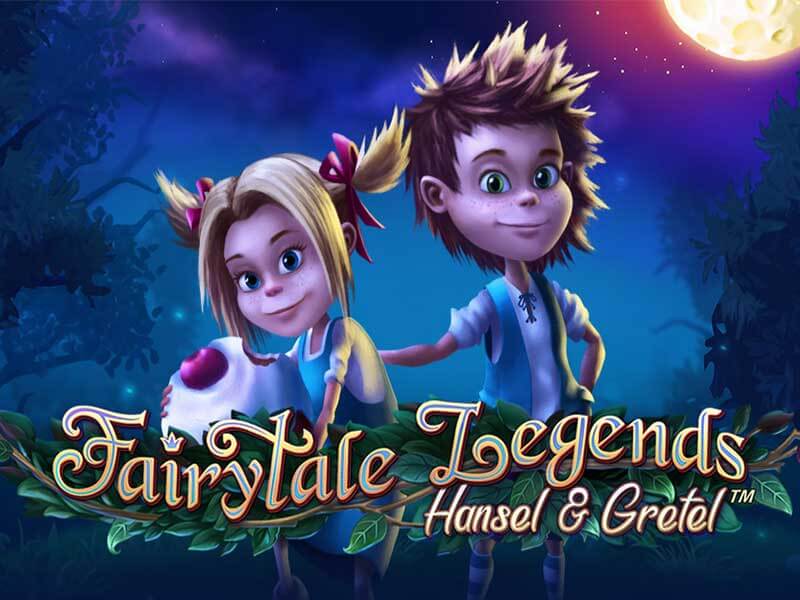 Of every fairytale ever told there is always one that peaks as a clear cut favourite. For us this is Hansel and Grettel: a tale of two siblings who avoided near death at the hands of a very wicked witch. This is a fairytale that has been told for centuries upon end and it's story for the most part has remained the same, not falling into that age old pit of time. The collective consciousness has kept this story alive and it is the sole reason for this that we have this online slot: Fairytale Legends: Hansel and Grettel, a slot from the minds at one of the best online dev teams going today: NetEnt.
Quick Links: Ave Caesar Jackpot | Big Bad Wolf Slots | Beverly 90210 | Santas Workshop | Holly Jolly Penguins | Enchanted Prince Slot | 20p Roulette | 90 Ball Bingo

About the Developer
Since its inception NetEnt have produced over a hundred titles, each with their own significant themes and experiences. These guys are tried and tested and have even stood the test of time itself, over a decade of entertainment and we're sure there will be decades more to come. NetEnt: the dynasty of the bingo online gaming industry. If you're curious about their games, try bingo bonus games right away!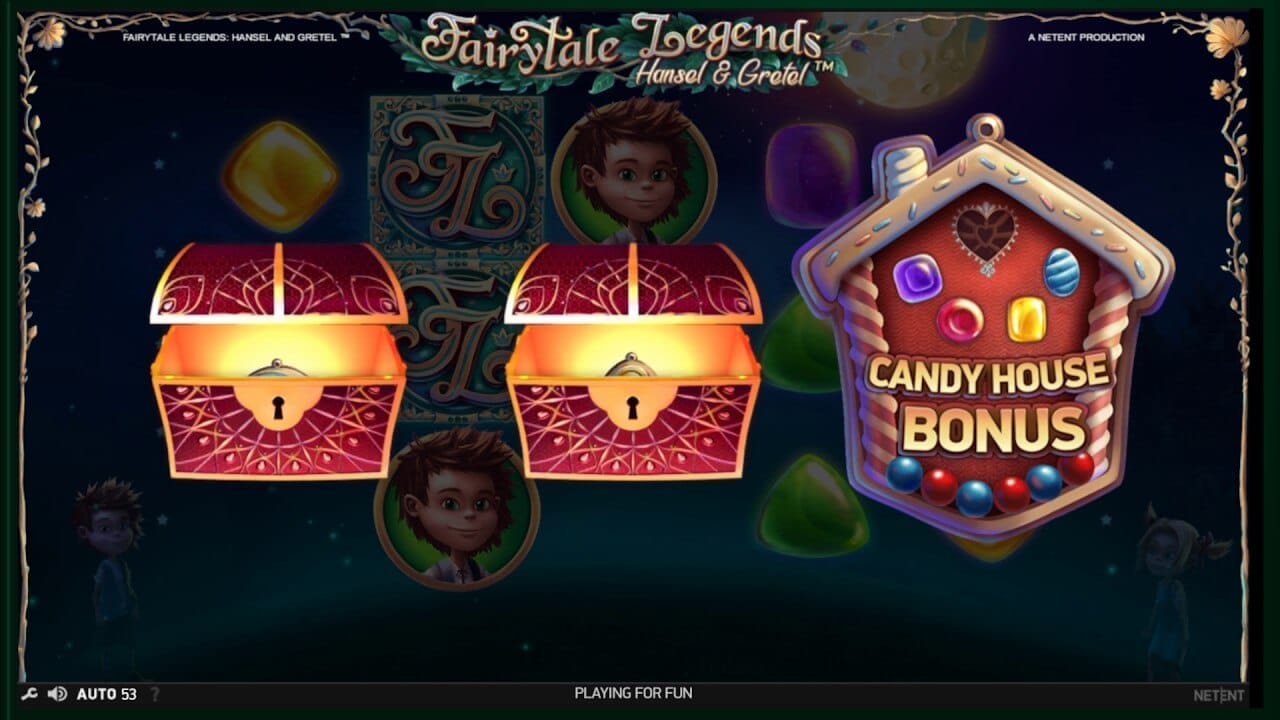 About the Game
Spinning the reels in this title not only opens up some very fun graphics but also different effects that change how the gameplay is presented overall. Three different effects can course through the screen here during the spins, all of which are brought to life from the power of a magic fairy. Not only will there be a visual difference here but also the gameplay will alter ever-so-slightly in order to offer a different yet familiar perspective. In the vision wonder spin, you'll see different symbols cluster together making it very simple to see a solid combination that can then of course be shattered when pieced together. The second vision is the fairy surprise vision, what happens here is any losing spins will automatically switch into a winning one as the symbols will switch to the correct ones needed in order to become victorious. And finally we have the wild spin vision which will stack wilds together and will continue the trend of victory by re-spinning all of the symbols once more in a guaranteed cluster bomb of seismic proportions.
On the reels you will find treasure chest symbols that can trigger even more features. Hitting 3 of these little guys in repeat succession will allow you to pick your treasure which in turn will randomly select one of three bonuses. These bonuses all change up the gameplay once more making it incredibly satisfying when this actually occurs. There isn't that many games in the NetEnt catalogue that can say they have this much level of detail.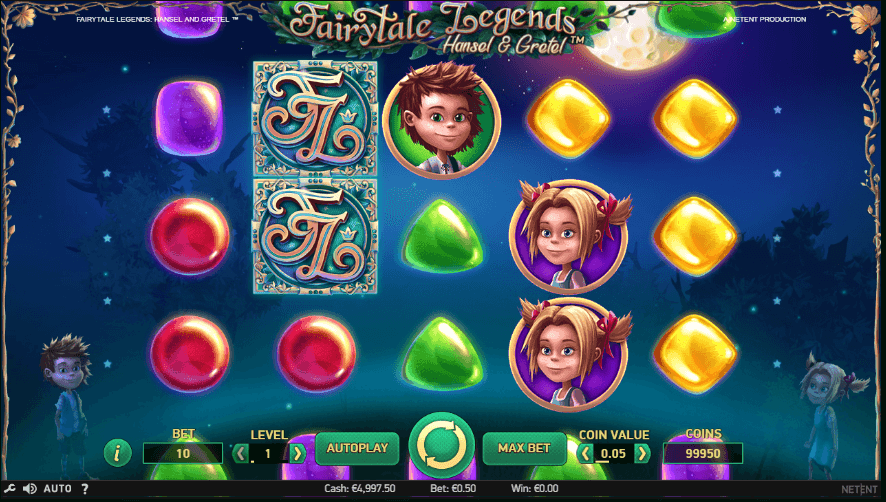 The Verdict
NetEnt have once again proven why they are one of the biggest heads on the Mt Rushmore of top bingo games online developers. Fairytale Legends: Hansel and Grettel is another game in a long line of success stories from the never ending catalogue of NetEnt titles that rise through the ranks of popularity and flourish in an industry where there are a lot of imitations of games that actually fool players in thinking they care about you. This is a juxtaposition to this notion in every way imaginable. Gameplay fun? Check. Premise interesting? Double check.
If you enjoyed Fairytale Legends: Hansel and Gretal why not try Fluffy Favourites bingo?