Fish And Chips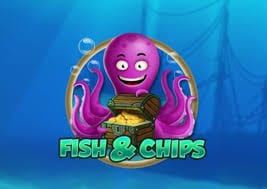 What do you fancy for tea? There's a lot left in the fridge that needs to be eaten by today but we're not really feeling that excited about cooking. We know, why not phone in a cheeky takeaway? So many choices as to where we can get food. What's that? You fancy a fish-shop? Aye that's a really good idea, we'll have Fish and Chips, which reminds us actually, there's a slot by the name of Fish and Chips, developed by Pariplay. Isn't that exciting.
We hope you've got salt and vinegar on hand because this is a slot of tasty proportions. Jesus fed quite a lot of people with bread and fish, but you will go one better. You'll be turning fish into cash quicker than you can say: "can I have batter on that please?"
Quick Links: Ave Caesar Jackpot | Big Bad Wolf Slots | Beverly 90210 | Santas Workshop | Holly Jolly Penguins | Enchanted Prince Slot | 20p Roulette | 90 Ball Bingo

About the Developer
Not only is Pariplay a rising star in the world of slots and bingo online, but is also building a lasting legacy as one of the more user-friendly businesses simply due to innovation and passion. So many game devs lose sight on what is most important in the industry and are doomed to fail from the start. Pariplay play to the importance of this industry everyday, providing user friendly games that are sure to make you laugh, cry and cheer in joy as you see the money just rolling in at Barbadosbingo.com.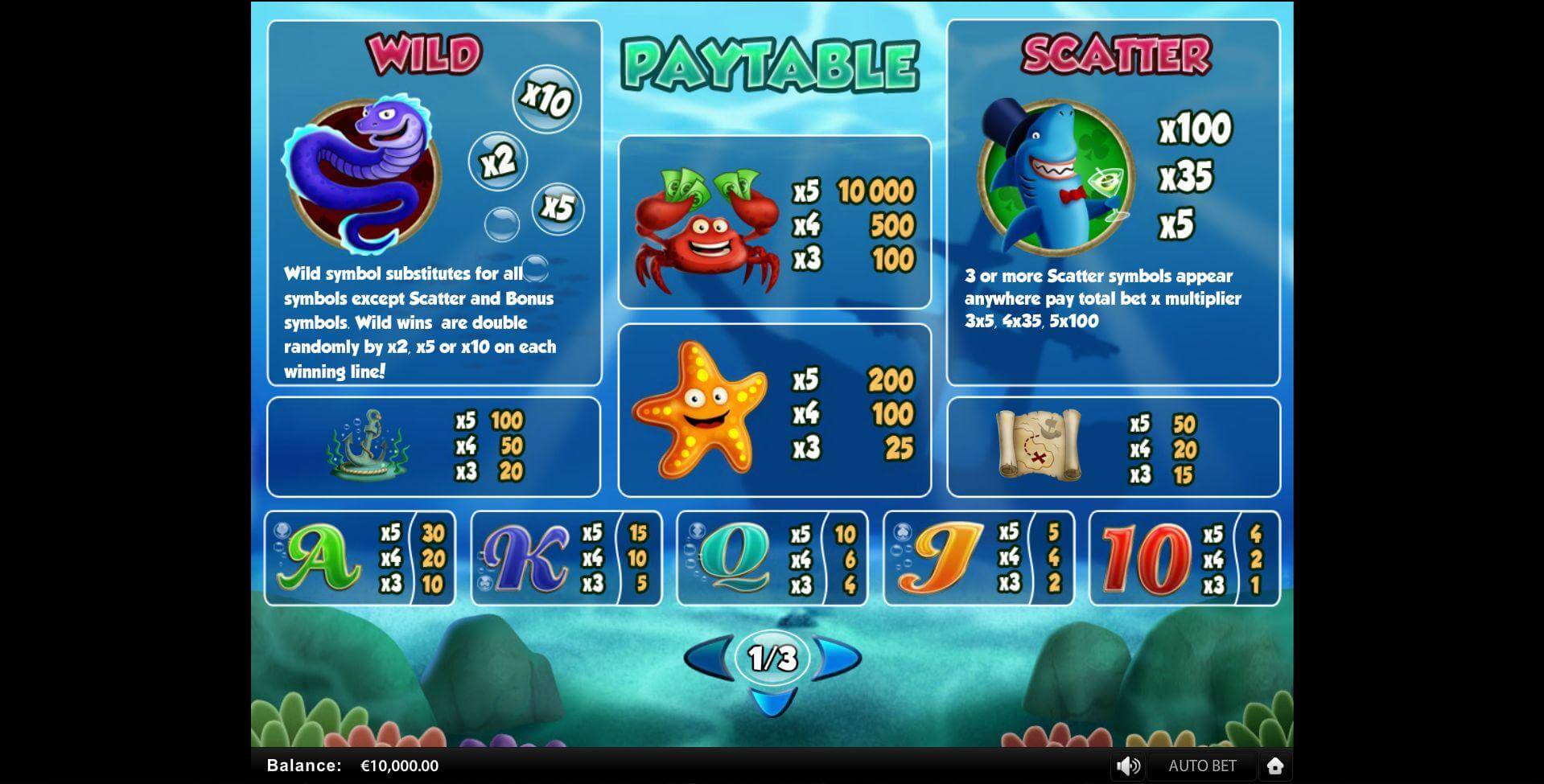 About the Game
If you are a vegan or vegetarian this might not be the slot for you and try checking other bingo games. But, if you enjoy slots that have a lot of spunk and moxie, unlike other food based slots that exist in the industry presently, then this will no doubt be a hit. Chip forks at the ready ladies and gentleman, this is a slot that should not be judged on face value. Setting your bet will begin this slot, simply select your bet amount and begin to spin. There is of course an auto-play mode which allows you to play hands free.
We know that this game takes place at the bottom of the ocean and that our chip shop puns go on fallen ears, but what kind of description would this be if we didn't write in the theme of this game as a whole! This is a fixed 25 pay-line slot that is packed full of bonus features to keep you moving at a steady pace with each spin. Wilds, scatters and free spins are all on the menu here. Symbols take the shape of various brightly coloured fish, each of which have a different numerical value when matched within the winning pay-line.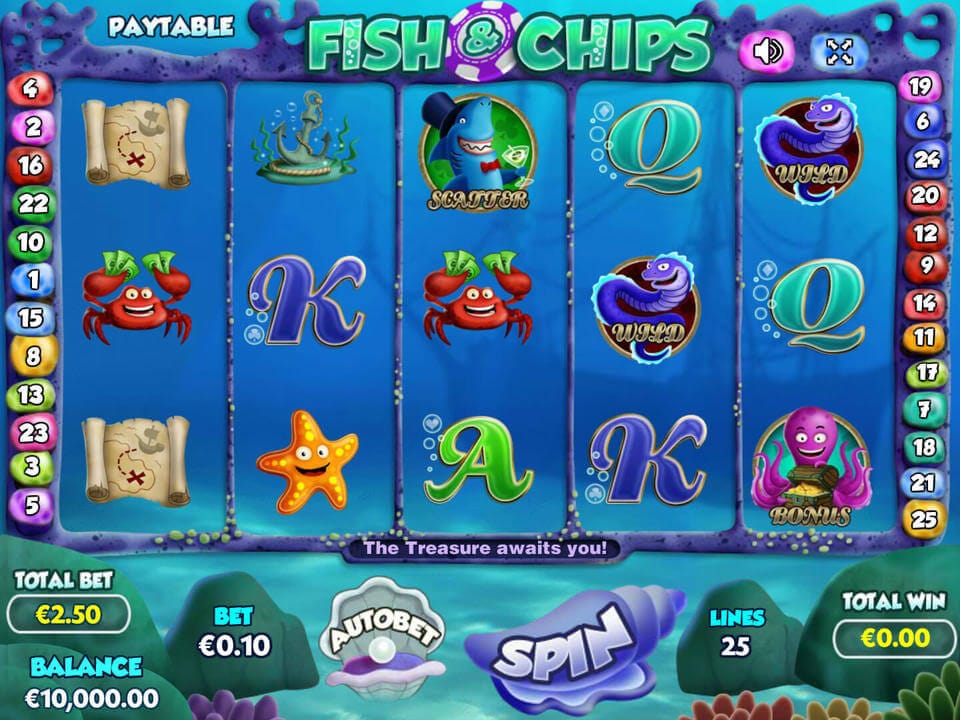 The Verdict
What can we say about this slot that didn't make us incredibly hungry? The graphics and gameplay both work in genius harmony. This is a food slot done right, many will go for a re-telling of an already existent theme. Pariplay is very much a developer that understands what makes for a great concept. Fish and Chips: a game you should play today, trust us, you don't want to sleep on this one (you'd probably drown).
If you enjoyed Fish And Chips, click here for more!